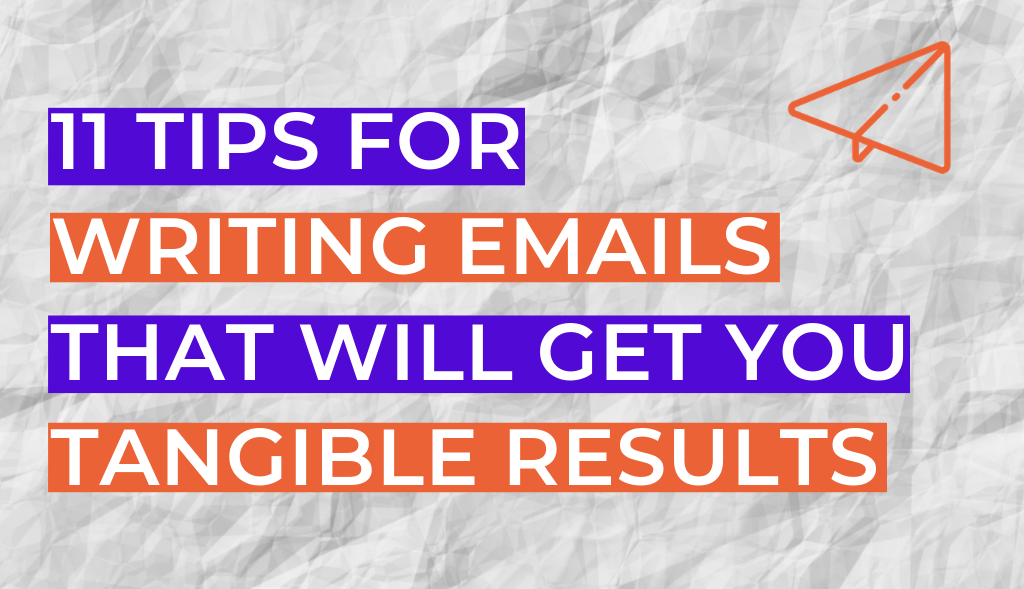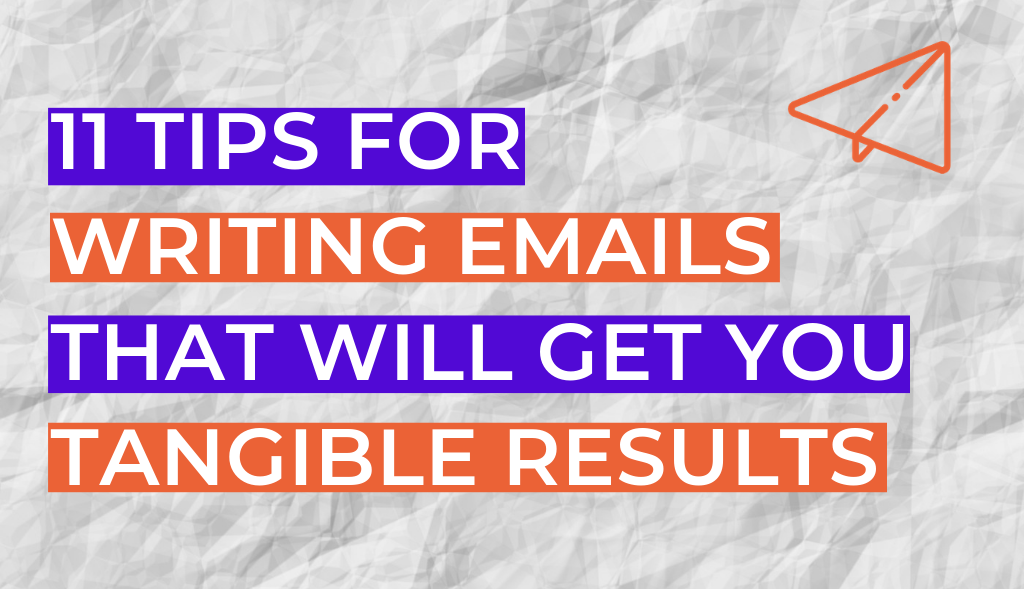 Email marketing is still one of the most important marketing strategies, both in the B2B and B2C industries, and it seems that's not about to change soon.

It is considered one of the most influential sources of information in B2B. When it comes to B2C, almost 60% of consumers think emails influence their purchase decisions.

So, it's crucial for everyone into the digital marketing game to know how to produce the copy which can bring the best results – that is, attract, engage and finally convert their prospects.

Here are 11 tips to master this art.
1. Explain the Benefits aka What's in It for Them?
The main reason for sending an email is expecting your prospect to take a desirable action –whether it's your ebook you want them to download, a referral you want them to give you, or a product you want them to purchase.

The main reason for your prospect to actually read the mail is a benefit they will get by taking the action you proposed. This benefit should address your prospects' crucial pain points in an easy-to-understand way so that it can boost their motivation to follow the action through.

In a nutshell, the email copy should give an answer to your recipients' question "what's in it for me?"

This means that instead of bragging about our Always Running Campaigns feature and talking about how super cool it is, we should explain to our potential clients how THEY can benefit from it.

Here's the copy of our newsletter in which we promoted this particular feature, which you should BTW definitely test:

Perseverance and persistence are top qualities in a salesperson.
Being a quitter is out of the question.
You didn't get a reply? Try again!
A prospect said no? Ask again!
Your campaign is finished? Start it over!
This means that the tools you use need to be equally effective to support this endless prospecting effort you put in on a daily basis.
This week we have some big-time news for you: Autoklose got a major upgrade and some pretty cool functionalities which will transform the way you run your campaigns.
Do we have your attention?
The first three questions some of our audience's critical issues, and insinuate that a solution can be found if they read on.
But, we wanted additionally intrigue them and get them to read our blog post which lists all the features of our product but from a perspective of how they will benefit our potential customers – we practically gave the answer to the first three questions of the newsletter.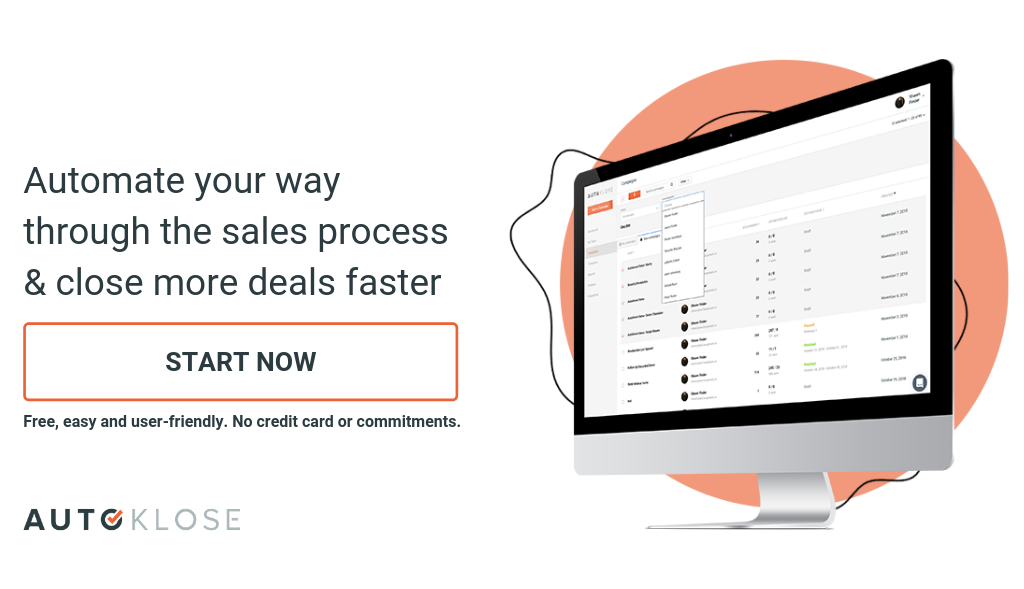 2. Make a Difference
At the same time, you need to make your prospects sure that they won't get such a benefit from anyone else, including your competitors.

So, if it is a sale you are focusing on, you have to make a difference either by the price, a discount, or the special feature you're offering.

If it is an excellent blog post you want them to see, be sure they understand the way they'll benefit by reading it – they'll never use spam triggers in their emails again if they learn how to use the new feature of your software, for example.

When we enriched our B2B-lead database, we wanted our recipients to know that they can have access to almost 30 million of clean and verified leads, which is an extra feature that our competitors don't offer, we sent them the following message:

28 million – that's the number of impeccably clean and verified B2B leads living in Autoklose.

Sign up for our special DataUnlimited Webinar and Shawn Finder, our CEO, will show you what it means for your business to have access to clean data. Click here to save your seat for this Thursday, April 4th at 1:30 PM EST.

P.S. What got you interested in sales? Hit reply and let me know. Thanks!
3. Know Your Prospects
To be able to address your prospects' pain points and stress the benefits they'll get, you need to have a clear idea about who the people you're writing to actually are. This means you need to know quite a few things about them, such as:

demographics: age, gender, location, employment status, seniority level, position in the company, etc.
behavioral patterns: habits, interests, activities, values, goals, motivation, how often they buy from you, etc.
You can analyze the data you already have on your existing customers, and use resources such as social media channels to gather data on your prospective clients. You can then use this data to create your buyer persona, and even several of them, if you want.

It is much easier to write an impactful email to a concrete person then it is to an abstract audience, as the message you are trying to send is going to be more direct and relevant to your prospects.

Also, be sure your email speaks in the way your prospects do, so unless you are into quantum mechanic, stay away from technical terms or academic writing and don't make your emails sound like rocket science manuals.
4. Segment and Personalize
We're living an era of the hyperconnected customer.

In other words, people want to communicate on a personal level with their favorite brands, and they won't have bland, impersonal, mass-emails aimed at an audience of thousands of people.
They want to feel that you're writing directly to them.

Sure, adding the first name is good, but it's not enough.

Your email campaign will show the best results if you segment and personalize your copy.
There are quite a few subgroups in your audience, according to age, gender, location, etc. and they can have very different expectations from your email.

You won't send the same email to prospects who have just subscribed to your blog, and to your long-time customers, neither will you offer the same products to a young woman in her twenties, and a middle-aged man.

Another crucial moment for the success of your email campaign is personalization, both of the subject line and the text body. Stats claim that emails with the personalized subject line boost open rates for 26%, while personalized email marketing campaigns increase CTR for 14% and conversion rates for 10%.

If you aren't sure how segmentation works, I suggest you check out our blog post on the topic.
Another thing that you should bear in mind is that Autoklose offers a number of different filters based on which you can personalize your emails.

Apart from that, there are different personalization tokens, but we've taken things to the next level by allowing you to create your own tokens and practically personalize any element of your email.

Finally, our Autoklose Template Analyzer helps you make sure that your subject lines, copy, CTAs, signature, and other elements are well-optimized – you'll get a lot of tips that will suggest you what to do to come up with high-converting emails.
5. Offer a Solution
Once you know your customers' pain points and challenges, not only can you show them the benefits they'll get by clicking on your CTA, but you can also paint them a picture of how their life is going to change in a positive way.
Something like this:

​Mark​, as you know it's extremely important to be on the same page with your prospects, but don't forget that being in the same time zone also matters!
Our new feature allows you to pick a time zone ⏰ for your campaign and override the concept and limitations of time.
​​As of now, you can schedule your campaigns to reach your prospects at their separate time zones, so that they can get your message at the right moment instead of somewhere in the dead of night. So, your emails won't be buried under a pile of other messages.
———

Shawn Finder, our CEO, hosted an amazing webinar together with David Rostan from Calendly.
They presented our super cool Calendly integration and discussed different tricks to help you speed up your sales process with automated scheduling and fill up your calendar with meetings and demos.
Here's the recording so that you can replay it and brush up on what you learned.
Happy Klosing!
Your prospects don't really want to hear how successful you are and how great your product is unless you tell them what their part of the bargain is.

So, if we get back to that no-spam email feature blog we talked about earlier, what is it that your B2B customer gets?

More sales?

Needless to say, you'd better fulfill the promise you've stated in your email, for you might not get the second chance with the same prospect if you mislead them.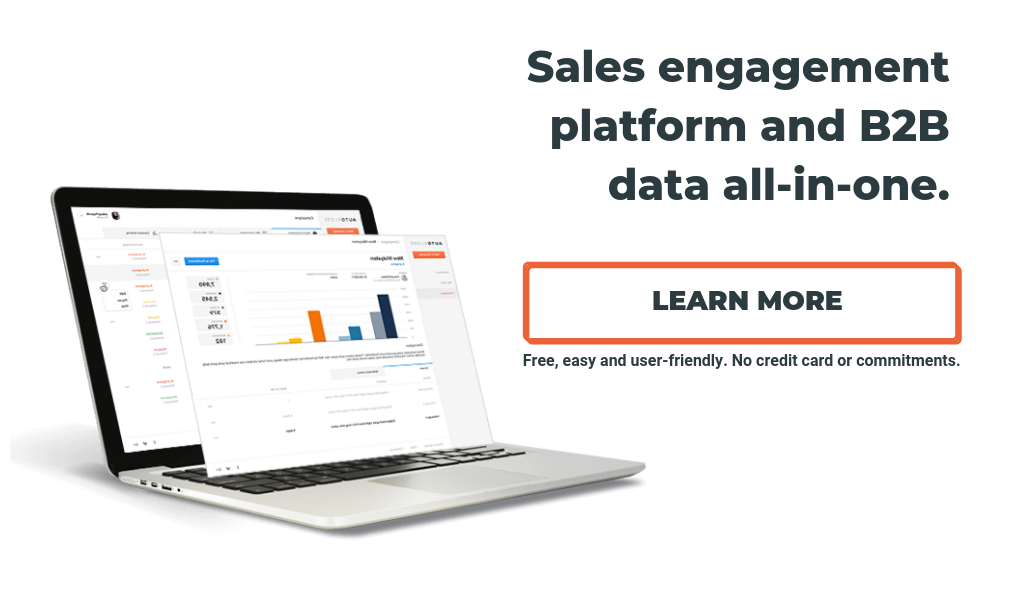 6. Make It Mainly About Your Prospects
It can't be stressed enough that the email you send should be about your customer, and not your company, service or product.

So, try to use different wording when you are talking about benefits, differentiators, and features of your products or services.

A good tip is to use the second person when you're talking to your prospects, as "you" will make it easier for you to shit a focus on your customer, and not your company or its offer.

This is another example of how we do that:

Shawn, meet Autoklose + Calendly! Just released! A brand NEW integration.
This unique integration will allow you to insert your Calendly link inside Autoklose Campaign. Also, we will automatically remove every contact that books an appointment with you from a sequence.
And that's not all!
You can learn how teams at Autoklose and Calendly book demos while they Zzz and how you can implement this process in your organization. Save your spot — click here.
Happy Klosing!
Ved, CMO
7. Follow the Structure
If you want your emails to actually be read, you have to make them easier to grasp.
Stats say that 3 out of 5 persons, use their mobile phones to check their emails, so you have to use this info at your own benefit.

Optimize the content and the structure of your email, to be scannable and readable on all devices.

This means you need to include headings and subheadings and write using short paragraphs. Otherwise, you'll bombard your audience with large chunks of text, which is a turnoff.

You can also use bulleted lists to avoid long blocks of text which your prospects could find more difficult to read.

Hello, Klosers.
We are working very hard to make Autoklose more valuable to you.
In the last few months, we've been working hard in the back office. We weren't very public in terms of fixed bugs, improved or even NEW features. This is about to change. We will update you regularly on the progress of Autoklose.

To start with, let's make a recap of the second quarter:
Released Features
· You are able to remove contacts from an active campaign.
· You can enable/disable Saturday & Sunday as sending days.
· Start a new campaign with existing contacts, which brings us to…
· Contacts! A new place where you can manage all your contacts, apply powerful filters and more.
Improvements/Bugs Fixed
· We fixed missing phone numbers for database subscribers.
· Filtering fields for database subscribers are now improved.
· We added the ability to delete campaigns.
· You have autosave of emails while writing.
· You can send test emails for campaigns.
· We added a full preview for an email sequence.
· We added unlimited custom tags for uploads. We read all columns on a CSV file so that you can personalize an email as much as you want.
8. Include a CTA
Including a call-to-action button instead of just a regular link can increase conversion rates by almost 30%.

Still, to make your CTA effective you need to be sure it resonates to where your prospect is in their buyer's journey. Also, your CTA needs to follow certain principles, and be:

Action-oriented,
Persuasive,
visually strong,
creates a sense of urgency,
Specific.
Never put more than one CTA in your email because prospects can be confused with you want them to do, so be sure you've made it clear enough.

To cut the long story short, read our blog post on how to create CTAs that will make your recipients' click.
9. Proofread Your Copy
No one wants to leave or see grammatical errors and typos in an email, and when it comes to your business, it may even seem completely sloppy and unprofessional.

Although "aoccdrnig to a rscheearch at Cmabrigde Uinervtisy, it deosn't mttaer in waht oredr the ltteers in a wrod are, the olny iprmoatnt tihng is taht the frist and lsat ltteers be at the rghit pclae. The rset can be a toatl mses and you can sitll raed it wouthit porbelm. Tihs is bcuseae the huamn mnid deos not raed ervey lteter by istlef, but the wrod as a wlohe," it's not a pretty sight (but you can try this one out if you want to entertain your recipients and capture their attention, but don't do it often or accidentally!)
If you want your email to be grammatically and typographically correct, you should give your copy a rest, and double check it after a while.

Also, be sure to use error-checking tools, and ask one of your colleagues to have another look, since errors are more difficult to spot when you've written the content.
10. Follow Up
OK, we've covered this point in way too many blog posts, but it's so crucial that it won't hurt to repeat it.

Even though it may seem perfectly natural to leave the communication after no response in your private affairs, these rules don't apply when it comes to doing business.

It will take quite a few emails for your potential customer to create a mental image of your business and attach your name to it, so if you stop after the first one, you will hardly see any results.

So, be sure to follow up after your first email. A number of follow up emails may be from 5 to 15, depending on the niche you are in, and who your prospects are. Still, there are few rules for you to follow, when it comes to the cadence:

Send the first follow-up during the first 24-48h after the initial mail, not to seem too desperate.
For the second email wait from 2 to 4 days, and then 5-7 before the third one. There is no point of sending 4th one before a month's time.
If you still get no response, you can send a newsletter from time to time, before you decide to delete them from your contact list.
11. Use a Professional Signature
You can make good use of a signature space in your email.
Be sure to leave your basics – your name and your contact information, as well as some of the other details which can come in handy:

Your image. Adding your personal photo to your email signature will make your conversation seem more personal, as people respond to images better.
Your website link. As your website is something like your office address in the digital world, let them know how to reach you.
Your social media buttons. There is a fair chance your prospects are on social media too, so make it easier for them to find you.
A link to your calendar. This proactive approach will allow your recipients to book a meeting or demo with you directly from your email – our integration with Calendly will help you with this. You can create a link to your calendar from the Autoklose email editor, and add it to your signature. Your recipients will easily make an appointment by clicking on the link and picking the time slot they want.
And that's it! No emailing back and forth for ages until you settle on a date that works for both of you.

These simple tips can make a world of difference when it comes to your email campaigns and bring you tangible results. Their simplicity and straightforwardness sometimes make people shrug them off as not particularly effective. But they will prove to be the right secret ingredients you need to make your campaigns convert.