[WEBINAR]
Kick Your Emails Up A Notch With Video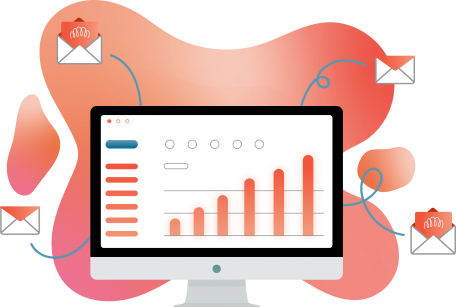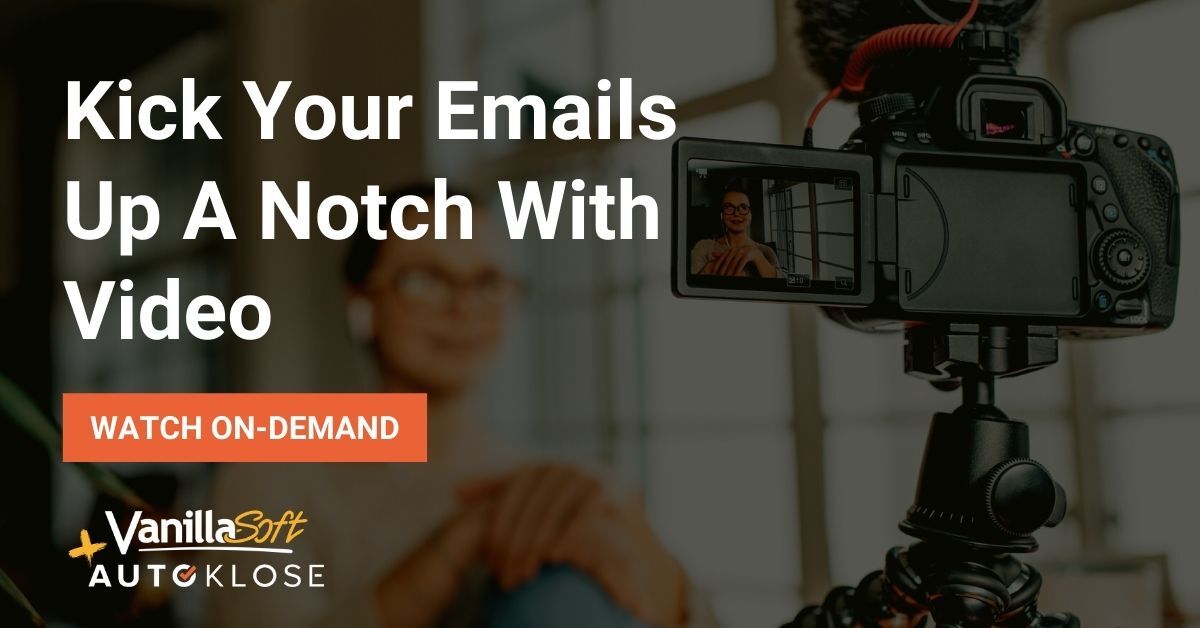 Feel like you're doing the same things over and over again in your sales emails? Looking for a new idea that will really change things up and grab your prospects' attention?
You could change your font size…or go a bit wilder and change the font color…but maybe you need to think a little more broadly. Maybe, it's time for you to start thinking about…
VIDEO!!
And I know your first thought might be, "I'm no video star". But anyone can incorporate videos into their prospecting emails. And, we're going to take some time to teach you how to do it right!
On Thursday, January 28 at 2:00pm ET, VanillaSoft Product Marketing Manager Ollie Whitfieldwill be joined by two experts from Vidyard – Tyler Lessard and Reva Pellerin – to discuss how you can effectively use video in your prospecting emails. They'll dive into the anatomy of what makes a great video, and will run through the steps you need to take to maximize viewership.
So whether you have never thought about using video in your emails, or if you've tried and haven't gotten the results you were looking for, this webinar is for you. Register today!
Hear from the pros:
Tyler Lessard
VP Marketing and Chief Video Strategist at Vidyard
As VP Marketing, Tyler Lessard is responsible for driving Vidyard's global corporate marketing strategy, as well as establishing thought leadership in the areas of video and content marketing, data-driven marketing, sales and marketing alignment and customer experience. As Chief Video Strategist, Tyler works with businesses of all shapes and sizes to help integrate video content into their marketing and salesstrategies in a way that generates immediate results.
Reva Pellerin
Commercial Account Executive with Vidyard
Reva Pellerin has helped people adopt a video platform to help their teams go beyond YouTube, and incorporate video into their sales strategies.Outside of work, you can find Reva chasing after her daughter, knitting, or learning about how she can reduce her waste!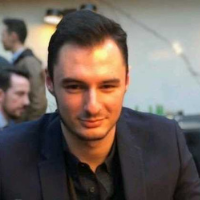 Ollie Whitfield
Product Marketing Manager at VanillaSoft
Ollie Whitfield loves writing cold emails and call scripts. In the near future, when the world returns to normal, Ollie is looking forward to returning to his favorite places – the pool table and the football pitch.