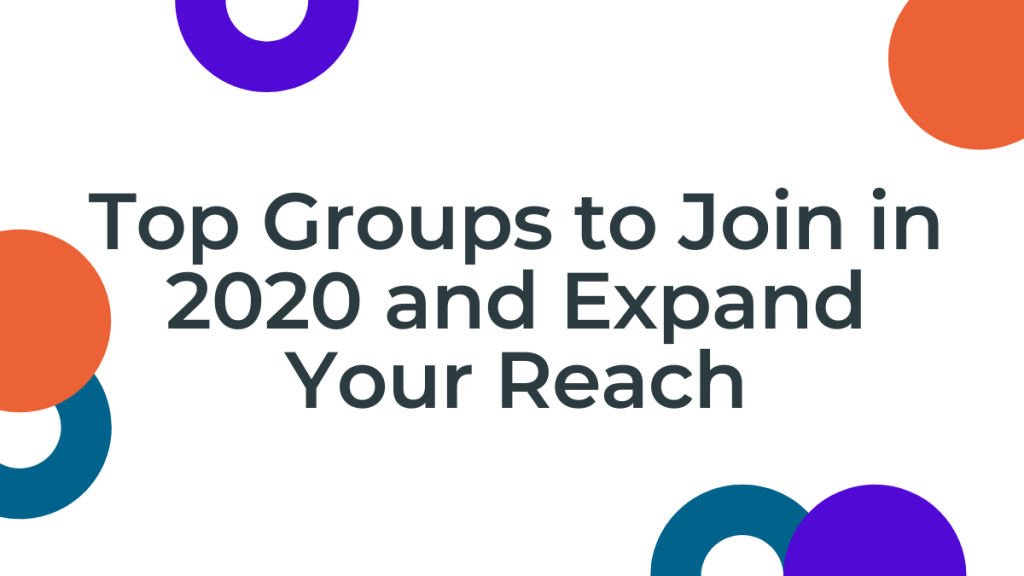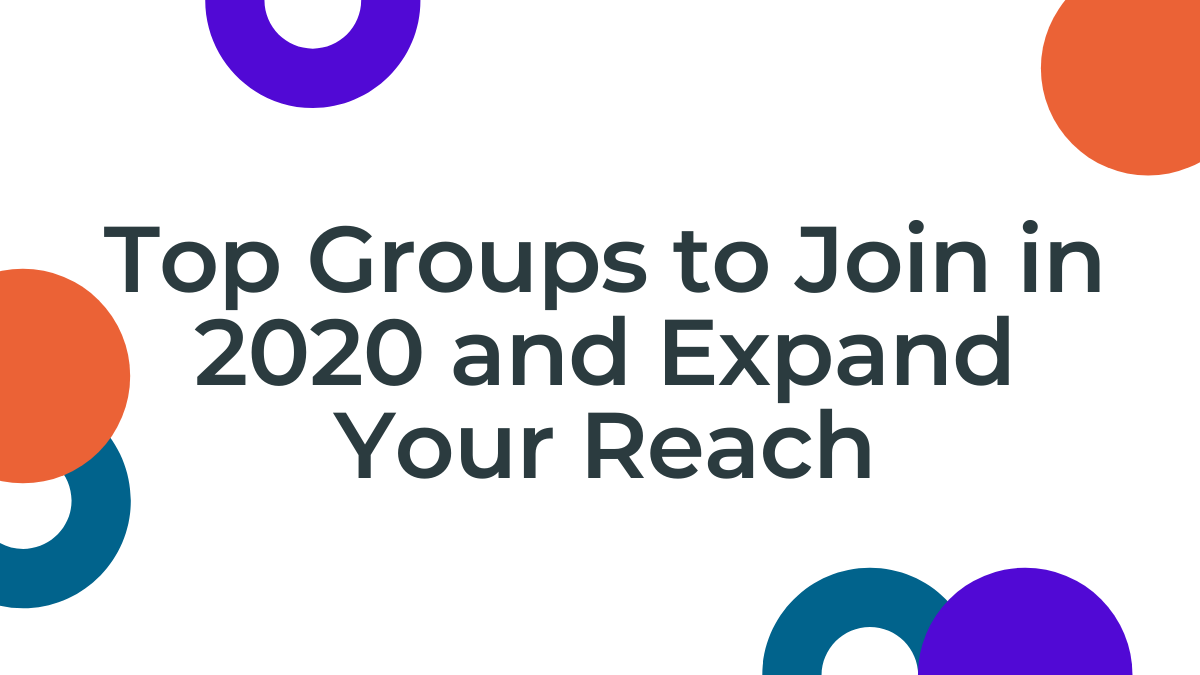 Getting in touch with other people from the industry and being in the loop is a must for success in business. 
That's why you need to pick your company very carefully and hang out with seasoned professionals and sales leaders that you can learn a lot from.
Here are some groups and communities that you can greatly benefit from.
Not only will you be able to build valuable relationships with other people from your niche, but you'll also have an opportunity to participate in discussions and show your expertise.
This way can also make a name for yourself and build your personal brand – and become one of these above-mentioned experts that others want to connect with.

Facebook
1. Sales Pitches Galore -7,500 members 
This group might come off as pretty unorthodox given that it seems to have no rules, but you can actually meet some really cool people and read tons of useful stuff that you can later implement in your strategy. Keep an open mind and join it!
2. Millennial Entrepreneur Community – 74,000 members
This community consists of people from all over the world who have their mind set on making an impact and succeeding in business. It's organized in such a way that you'll be prompted, challenged, and encouraged to actively participate and tweak your mind for success and growth, both personal and professional.
3.  Sales Talk With Sales Pros – 78,000 members
Want to learn how to close like a champ? Then, this group is the place where you can hone your skills and see how you stack up against some serious sales pros. You can bet that almost 80k people joined this community because it's really worth all the hype and buzz that surrounds it. 
4. Sales Professionals Group – 38,000 members
As its name suggests, you can find sales professionals from different niches in this group. There are all walks of sales life from door-to-door salespeople to B2B sales reps. In other words, you can learn tons of new tricks no matter what your specialty is.
5. Small Business Big Thinkers – 4,500 members
Running a small business can be tough, and that's why you need all the community support and help you can get. This group is the right place to be if you want to share your wins and losses, and improve your business strategy with the valuable input from other CEOs and biz leaders. 
5. Kingpinning – 38,000 members
If you're into e-commerce sales, then this group can help you create a thriving business and make some serious profit. You can expect to engage in productive discussions, read inspirational posts, watch educational videos, and hear the latest news and industry buzz.


LinkedIn
1.  Sales, Marketing, Social Media, Advertising, and Technology Innovation Network – 547,000 members
This is one of the largest LinkedIn communities where you can learn and share the best practices, ideas, advice, and tips, and leverage the synergy of sales, marketing, social media, advertising, and tech innovation. What's great about this group is that you can find relevant information about every aspect of running a successful business and connect with experts in the field.
2. Sales Best Practices – 311,000 members 
The name says it all – tap into the best sales practices and learn how to sell your heart out. Sales prospecting and development, cold calling, productivity tips, the best tools, and software, as well as team management, are some of the topics frequently discussed in this group.
3.  Business Development – The Missing Link Between Marketing & Sales – 310,500 members
Discussions in this group revolve around improving your sales and being successful in different markets with the help of marketing, PR, and communication. Learn how to master business development and harness its power for the growth of your business.
4. Sales Management Executives – 310,500 members 
Sales management execs are one of the most important people in every company, and yet they frequently struggle with the lack of training, mentoring, and professional development. This group wants to change that and offer resources for bridging this knowledge gap and help sales management leaders connect with their colleagues.
5. The Sales Association – 99,500 members 
The aim of this group is to connect sales business professionals from different industries all around the world and provide them with the aggregated knowledge necessary for growing their businesses.

6. Sales & Marketing Executives – 247,000 members 
Back in 2015, this group was the award winner for the "Best LinkedIn Group for Chief Sales/Marketing Executives." What sets this community apart from all the others is the fact that it doesn't allow sharing content. The idea behind this rule is to promote productive and valuable conversations and interactions among the members.
7. Inside Sales Experts – 59, 500 members 
If you're in Inside Sales and want to exchange ideas and information with other execs, this group is a perfect place to start. Again, this community is dedicated to sparking meaningful conversations and encouraging discussions, which means that there's no self-promotion or content-sharing. 
8. Sales Hacker Community – 12,000
The specialty of this group is B2B sales. If you have any questions or want to find a way to prosper in this niche, you can get in touch with well-versed professionals in this area and learn from the best. Here, you'll get valuable insights into how to optimize, automate, and accelerate your sales process and hit your quota.
9.   Sales Management Association – 42,500 members 
Salesforce effectiveness is the main goal of this group. It's a forum for professionals in sales operations, sales enablement, sales leadership, and other functions whose role is to support the sales force. Besides enabling online discussions and chats, this group also hosts regular meetups, conferences, and regional events in an attempt to help sales management leaders connect and polish their sales skills.
10. Sales and Marketing Alignment – 156,000 
Smarketing alignment is an essential and yet commonly neglected factor for ensuring successful prospecting, nurturing, and closing. This community is all about offering tips, techniques, and advice for helping sales and marketing work together effectively.

Slack
A growing number of women have been looking for their place under the sun in the sales industry, and it's crucial to encourage and support them. By joining this Slack channel, saleswomen from all around the world can support and learn from each other on their way to success in a traditionally male-dominated industry.
We all know that conversion rates are vital to the growth of any business. This Slack group deals with the optimization of conversion rates and hacks that can foster growth. You can learn about SEM, SEO, email marketing, business strategies, and other useful tactics that can help you convert successfully.
3. SalesStack
This is a community dedicated to solving problems, discovering new technologies, and growing your career in sales. It also features a bi-weekly productivity newsletter. Both you and your team will benefit from numerous revenue development tips.
If you're a SaaS founder or professionals, this Slack community will offer you valuable resources for growing your business. The main idea behind the SaaS Community is sharing knowledge and best practices.
Lead generation and driving more conversions are at the core of every successful business. Conversion World takes a data-based approach to these two processes and provides you with the latest analytics and tips backed up by hard data so that you can make educated decisions.