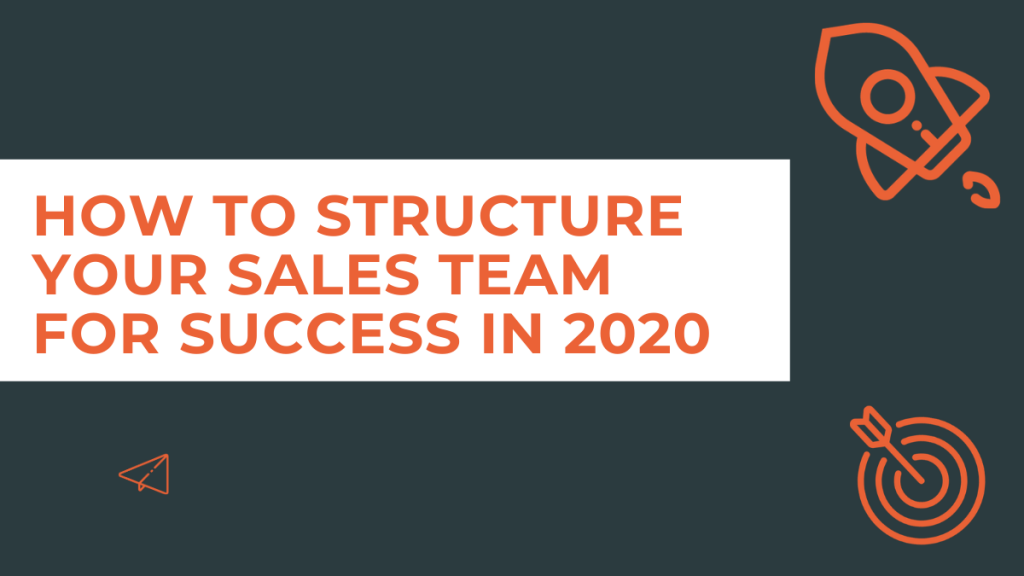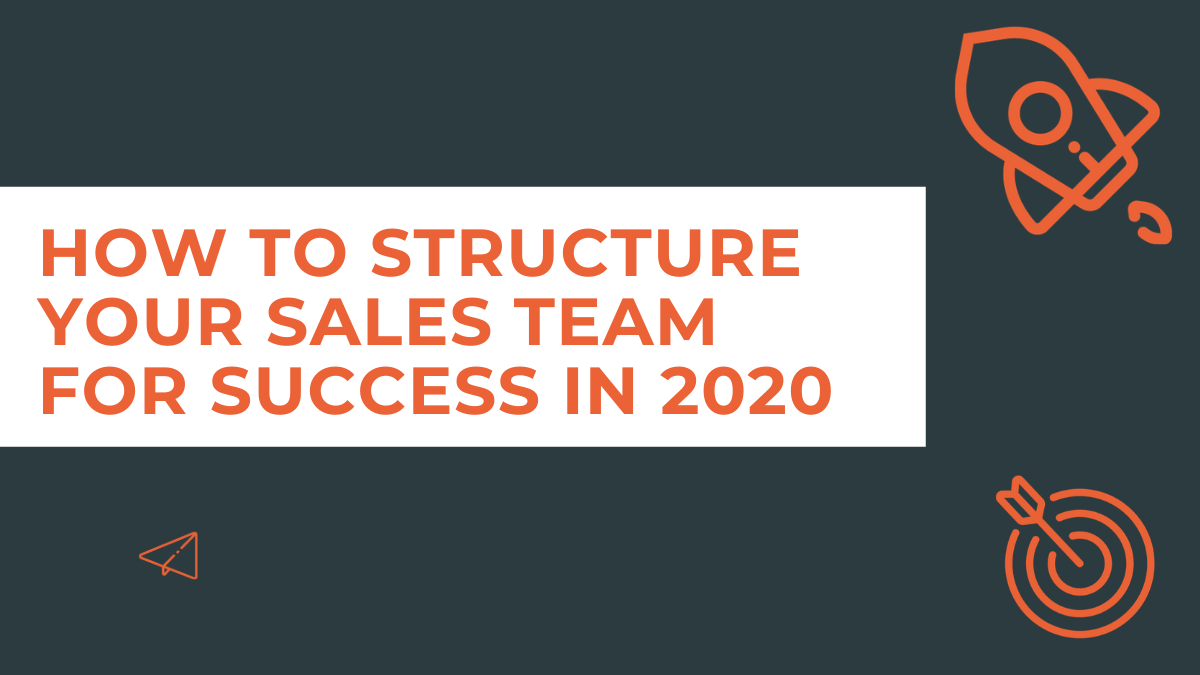 Before we take a closer look at some of the typical ways to organize a sales team, it needs to be said that not everyone will necessarily have a choice in the matter.

Some organizations may be able to implement any of the models with varying degrees of success; however, others either have only one feasible option or if they do get to make a choice, it comes down to finding the least of possible evils.

Some of the factors that influence the final decision include:
The size of your company and your sales team
Your current stage of development
Experience and specific skills of your salespeople
Existing interpersonal relationships
The market you are catering to and target audience preferences
Based on these and other considerations, your sales team will either naturally fall into or at least, gravitate towards one of the three most common structures – the Island, the Assembly Line, or the Pod.
The Island Sales Team Model
If you are just growing your sales department; working in a developed, competitive market like real estate; or prefer to keep your salespeople on their toes, constantly trying to outdo one another, you might find this model suitable.

The Island structure, as the name implies, is characterized by independent one-man teams, with each of them being in charge of the entire sales cycle for one or more clients, from prospecting to client support. These sales reps usually report directly to the company's owner or founder, and take the brunt of responsibility for every project they are on.

While this can sometimes create a stressful environment, and might even make some salespeople push too hard in hopes of salvaging a sale that seems to be slipping away, it does have its upsides as well.

For one, as it is the simplest model, it requires very little planning and investment in terms of infrastructure, coordination between salespeople, etc. This is why this structure is so typical for startups, i.e. all you need to get going is one sales rep with a broad skill set and nerves of steel.

But this structure is not only interesting to those who are just starting to grow. The competitiveness that this approach creates between the sales reps has been found to be a great incentive in certain markets. In the industries with high transaction values but fairly straightforward sales processes, the Island model seems to provide the optimal ratio between territory coverage and attention devoted to individual clients.

Speaking of clients, this approach is something of a double-edged sword. On the one hand, the fact that one rep is in contact with the client during their entire journey through the funnel means that they get to develop a better relationship with the client, learn more about their pain points, and are ultimately able to offer better support. On the other, this means that a client is 'tied' to the sales rep to some extent and that losing that rep might sometimes mean losing the client as well.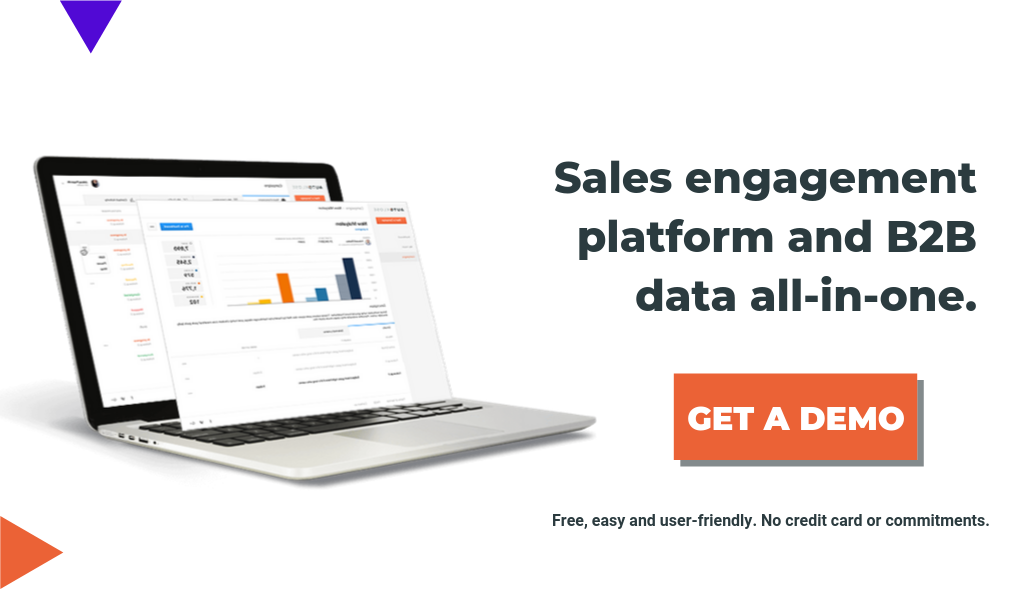 The Assembly Line Sales Team Structure
Unlike the granular Island, this model requires a larger sales team and much more synchronization between its members.

Instead of guiding one prospect through the entire funnel, sales reps focus on one part of the funnel and are responsible for all the prospects currently in that phase.

Since prospects are constantly being handed off from one team to another, this model requires smooth communication between as well as within teams, but it also allows each of your sales reps to specialize in one part of the cycle. This ensures that the talents and skills of your salespeople are utilized to the maximum and that each step of the client's journey is as optimized as possible.

While you could decide to merge some of these teams together, usually the Assembly Line model has the following structure:
The lead generation team gathers prospects and passes them, along with relevant information, to 
The sales development team, in charge of qualifying the prospects and handing off the most promising ones to 
The account executive team, who are supposed to finalize the deal and place the new client into the care of 
The customer support team, meant to help the client with onboarding or any other concerns      
While this means that your sales reps won't get a chance to build strong relationships with the clients, the diffusion of the process between various teams allows for consistency, both in terms of efficiency, and when it comes to how your brand is presented.

Likewise, the fact that they are not associated with any client in particular, might mean that your sales reps won't be as heavily invested in their success, but it also contributes to a much more relaxed and collaborative atmosphere. Along with the segmentation of tasks, this atmosphere makes this sales team structure ideal for training inexperienced sales reps and finding out which part of the cycle they are best equipped to handle.
The Pod Model
Borrowing something from both of the previously described structures, this approach organizes your sales department into small teams, each of them capable of guiding a client through the entire funnel.

These teams are basically self-contained Assembly Lines, with one or more sales development representatives, account executives and customer success managers all working towards a single sales goal and competing with other teams. 

Handling individual clients gives these teams a holistic overview of their journey through the funnel, i.e. nothing ends up being lost in the transition between the stages. Aside from ensuring an increase in close rates, this inspires healthy competition between the teams as well as unity within them.

Since the teams can focus on different territories or products, this model offers a lot of versatility, recommending it to those catering to a varied audience or selling a diverse range of products or services.

The fact that the teams have to be carefully put together so as to be able to work efficiently, both in terms of the specific skills of the members, and in terms of their relationships, means that this model is not always suitable for new companies. Even if you are starting off with a large sales department, knowing how to segment it into pods would require some familiarity with your salespeople. 

Naturally, this is not to say that it's impossible to start this way, but more often than not, this structure evolves from one of the other two models. It either comes as an elaboration of the customer-centric Island model, where the one-man team is simply expanded, or as fragmentation of an existing Assembly Line structure.
The Bottom Line
If you have taken care of the other important considerations, such as ensuring that your employees are receiving adequate training and that they are properly motivated, the next decision that demands your attention is how you will structure your sales team.

Which model you will choose to adopt will depend on a number of factors. If you have only a couple of salespeople, but they are relatively versatile and not afraid of intense competition, you might find the Island structure the most suitable.

On the other hand, if you have a larger team, with highly specialized sales reps, committed more to efficiency than to nurturing lasting bonds with individual clients; you might find that the Assembly Line model offers rapid turnaround and is perfect for industries with a large number of transactions.

Finally, if you want your salespeople to be as invested as possible in the individual clients, while still devoting all of their attention to only one part of the funnel, you might want to try segmenting them into pods and giving them common projects.

A company can easily go through all of these stages during their growth, and while it can be difficult to decide if it's time to transition to the next phase, not doing so is bound to take its toll. Luckily, each of the models can be implemented on a micro-scale so you can measure its effectiveness and make a decision based on the observations.