Our clients frequently ask us what they can do to improve the performance of their campaigns, so let's dive into the subject and discuss the anatomy of the most effective sales email templates.
Sales Email is 40 times more successful in acquiring new clients than Twitter or Facebook, according to McKinsey & Company.
An email campaign is 6 times more likely to give you a click-through than a tweet, says Campaign Monitor.
Yes, all these stats show that email rules from every point of view. Its cost-effectiveness and success rates are real clinchers and the reasons why salespeople pin their hopes on this strategy. And yet, many of them fail to get decent results.
More often than not, their open and click-through rates are extremely low which is why they put all the blame on email marketing.
But, the truth is that our email inboxes are full of less-than-impressive sales emails which prompt us to mark them as spam or unsubscribe.
One of the main culprits behind this discrepancy between some of these official stats and real-life experiences of our fellow salespeople lies in poorly composed sales email copy.
Our clients frequently ask us what they can do to improve their sales email templates, so let's dive into the subject.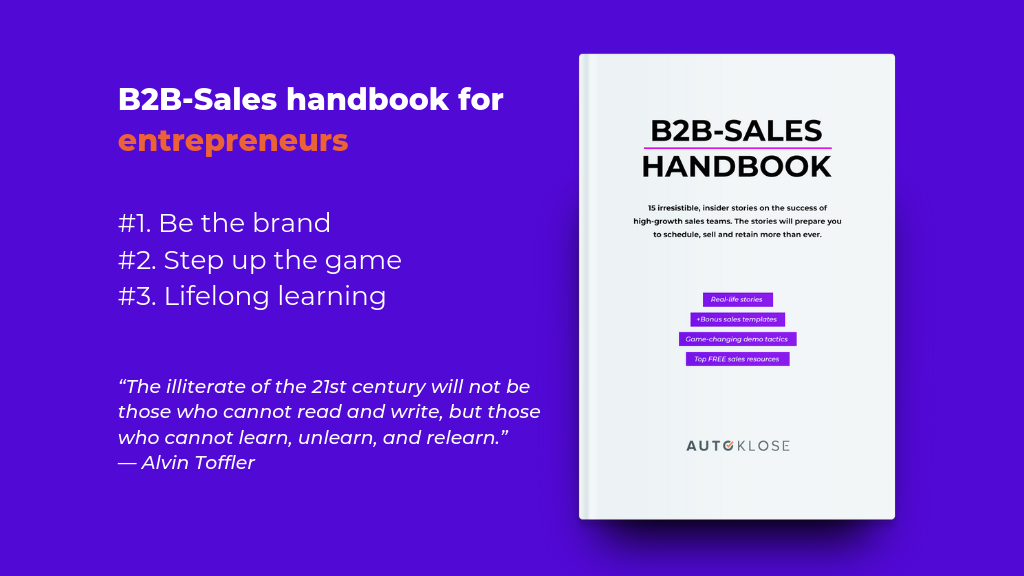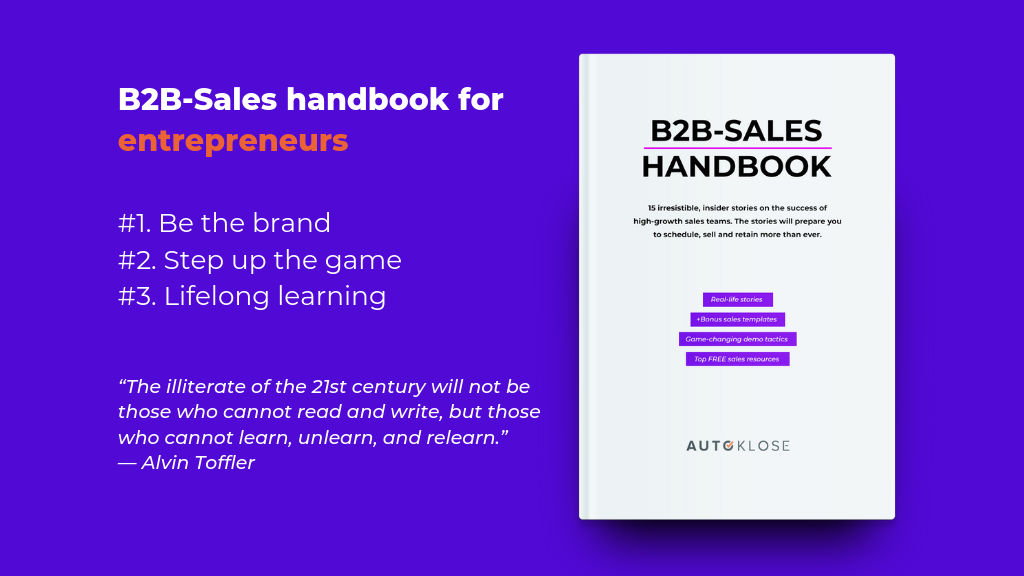 Do's and Don'ts
Before we start talking about examples, it's important to understand that there are some rules when it comes to crafting the copy.
A. Follow up! No matter how many times this has been repeated, it's still something that many sales reps and marketers fail to do – almost 44% give up after just a single follow-up. Remember, it takes somewhere between 5-7 follow-ups (and sometimes even more) to get a response from a prospect. So, quitting after one unsuccessful follow-up is a very bad idea. The trick is to plan your outreach and decide how many follow-ups you want and prepare all of them in advance. To learn how to be persistent but not annoying when following up, read our blog post.
B. A call-to-action is a must! Again, this is one of the basic rules of successful email marketing. Make your CTA actionable, visible, and tell your recipients exactly what you want them to do. And, no, "Call us now on 987654321" isn't a proper call-to-action. There's no way to track the performance of this CTA, which is why you need to include a link which follows to a designated landing page.
C. Test your subject lines! When you check your metrics and see that an email has no opens, let alone click-throughs, it's a signal that your subject line needs tweaking. Don't just write something off the top of your head. Check out our blog post on subject lines and find some useful examples.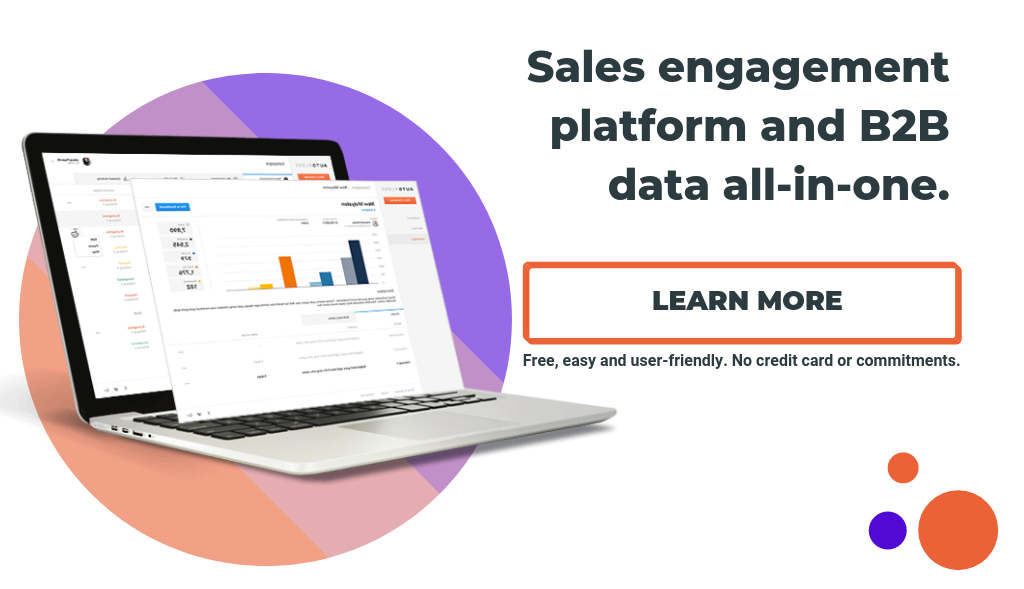 1. Cold Outreach Examples
You need to be very careful with cold outreach because it's important to make a killer first impression. There are a couple of methods that can help you overcome the awkwardness of emailing someone for the first time and offering them your product or service.
Use relevant and compelling questions in your subject lines as they're great attention-grabbers: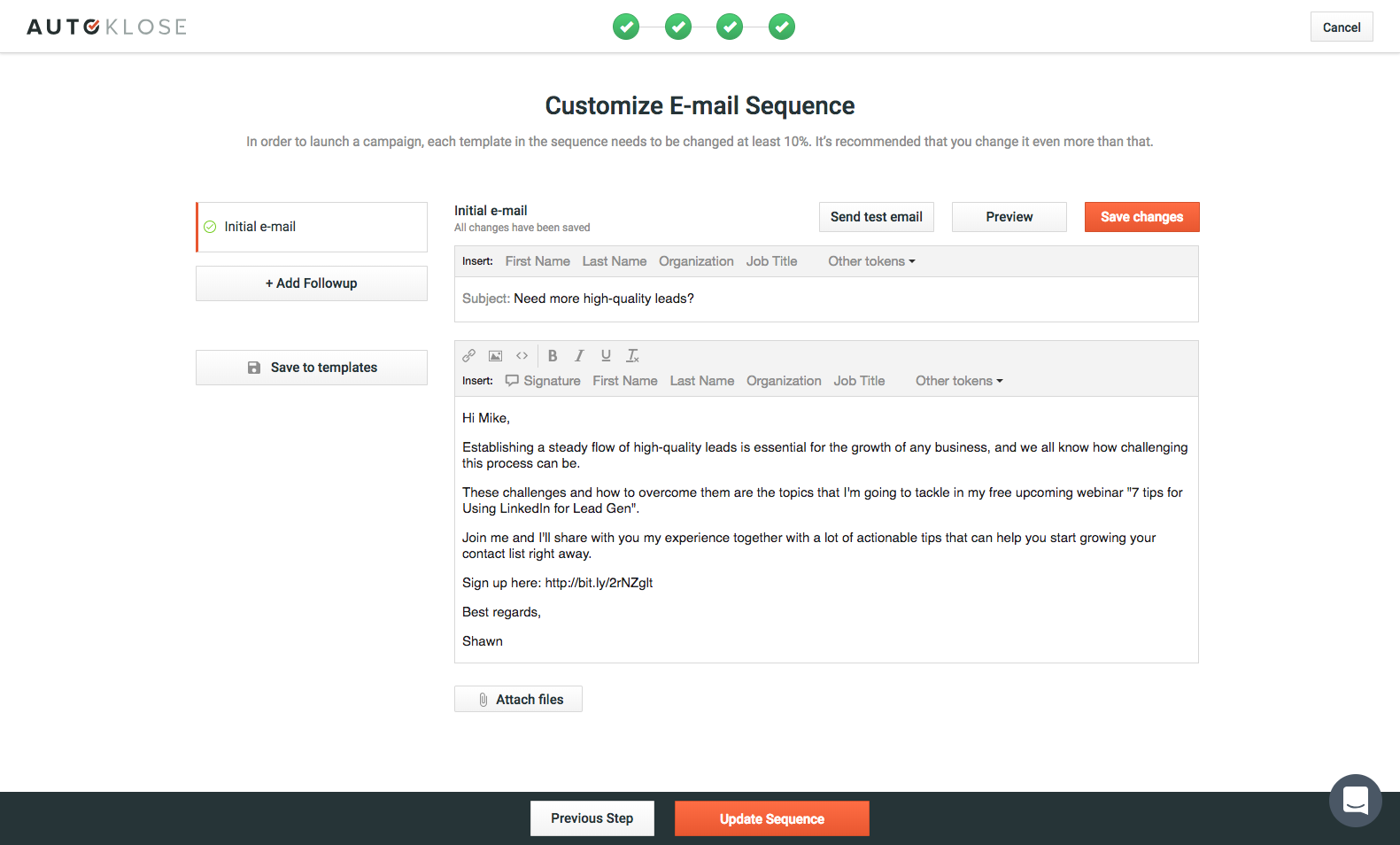 Mentioning some of the most common pain points in your niche and formulating them as questions is a surefire to get noticed, as that insinuates that you're about to present your recipients with a solution. Of course, this strategy will work only if you deliver what you promise. Otherwise, that will be the first and the last time that they open your emails, not to mention that such tricks will result in a high unsubscribe rate.
When it comes to targeted cold outreach, here's an example of a quick but effective meeting proposal from the Autoklose template database:
Sign up for a 14-day Free trial to use the templates database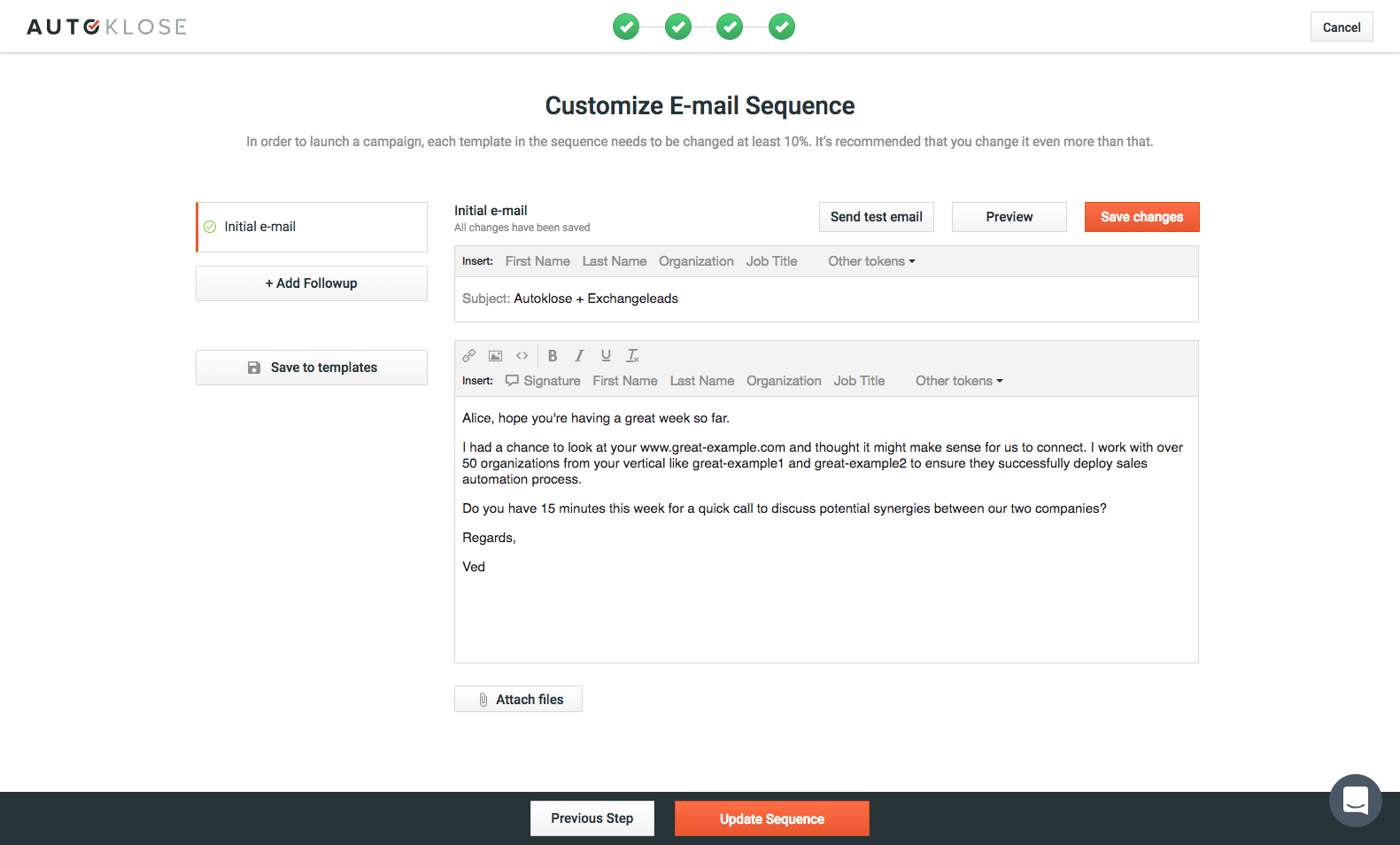 This email allows you to attract your recipients' attention by mentioning how you can help them.
Similarly, another template from our database available to all Autoklose subscribers revolves around your recipients' interests and clearly indicates that its purpose is educational: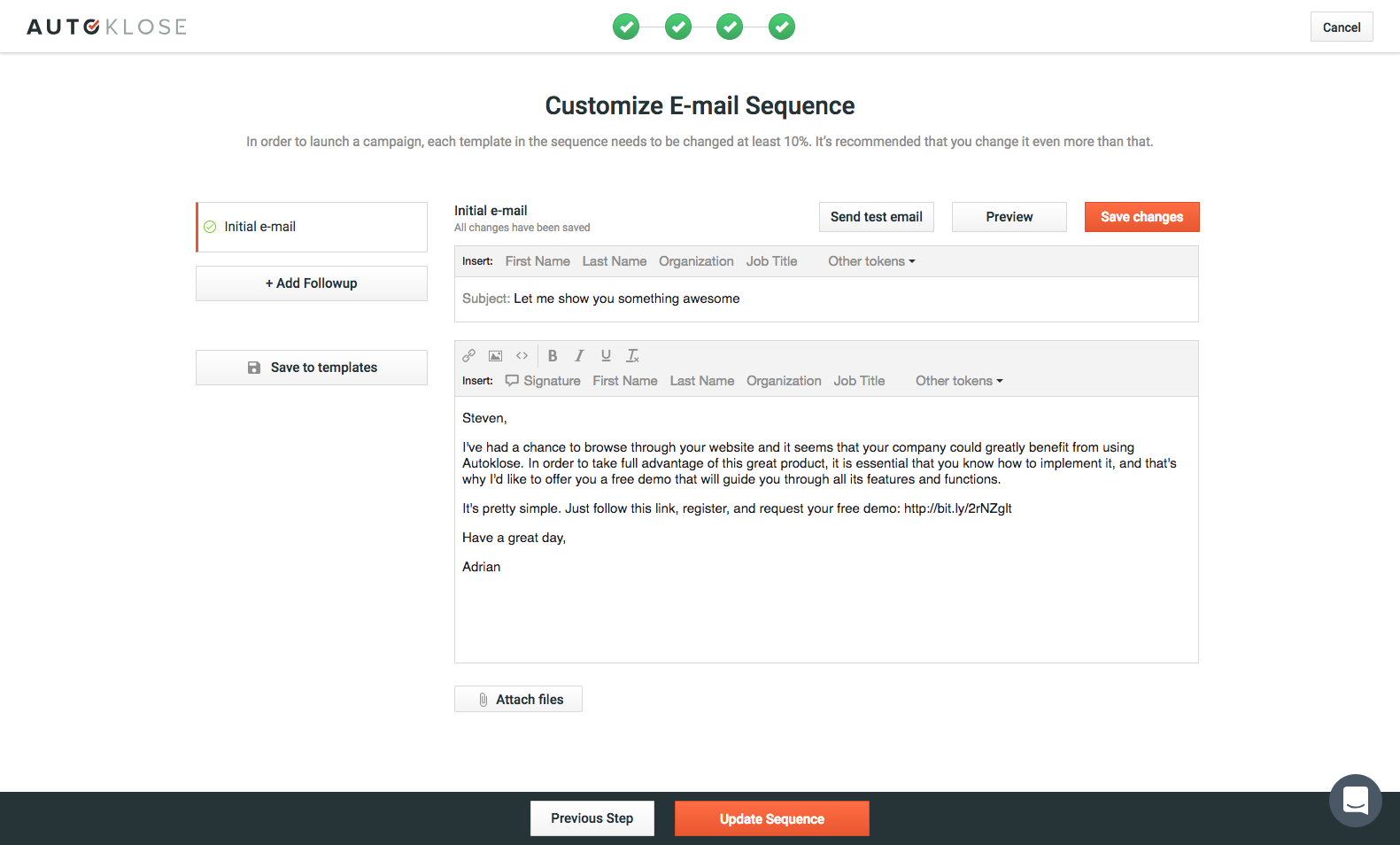 Referencing a common connection is another pretty clever way of making your cold outreach work. Ask your existing customers and contacts whether they would mind your mentioning them with this purpose, and they even might provide you with their connections who might be interested in what you have to offer: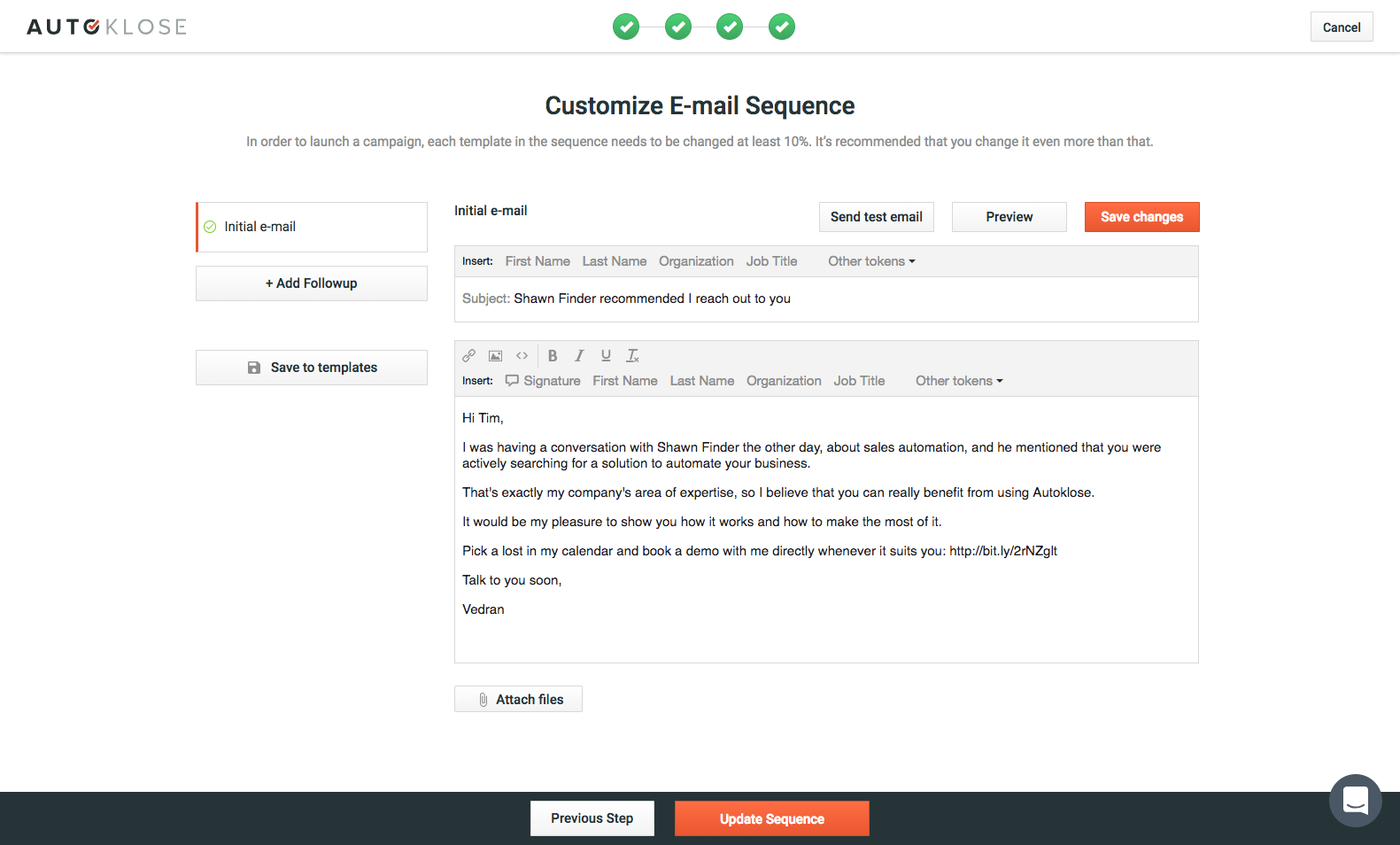 2. Trigger Events Examples
It's important to research your prospects and always know what happens in their companies if you want your email outreach to be successful. Trigger events or different reasons to reach out such as promotions, new fundings, various company announcements, or even their recent social media update.
Touching base just for the sake of it isn't a good idea, as your prospect will be left wondering what the purpose of your call is. These trigger events serve as an excellent opportunity to get in touch with your prospects.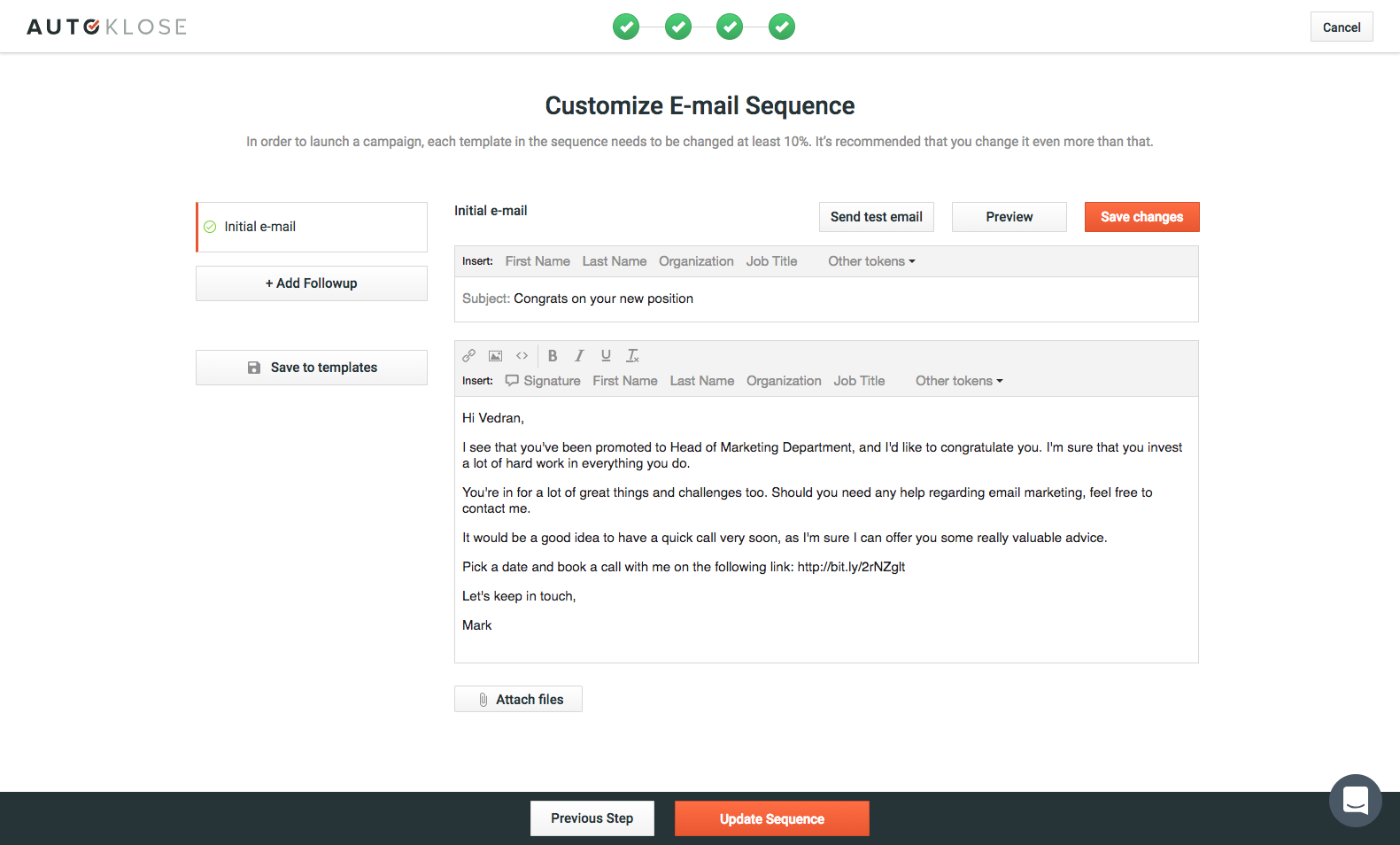 Another way to connect with your prospects is by offering them your help and providing immediate value. The following template does a big favor to your prospect because it points out to an error that needs to be fixed, and it offers a solution: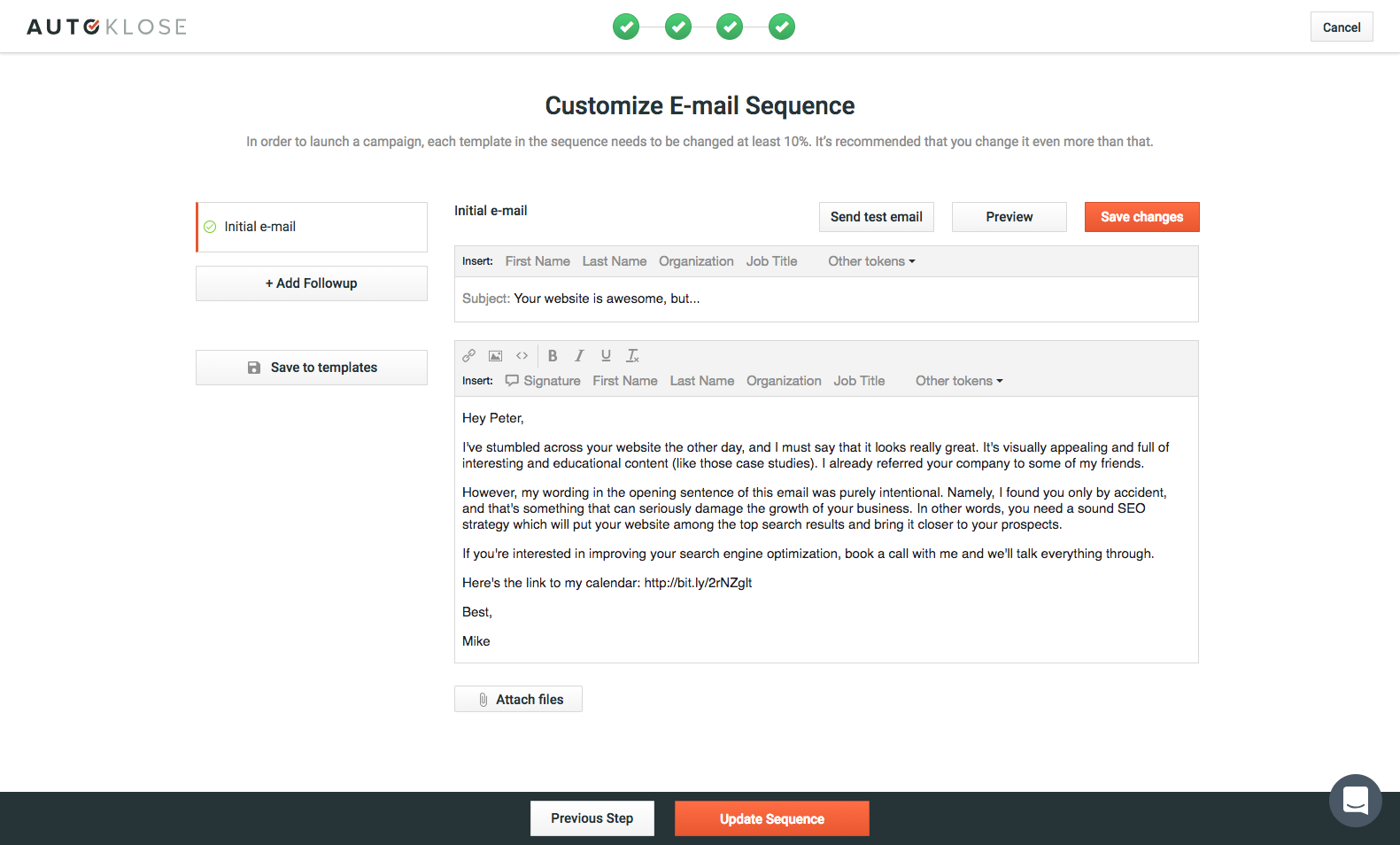 3. Leverage Common Interests
Personalization plays an important role in email marketing, so by finding out a shared interest with your prospects is a good way to connect with them and build rapport. Again, you need to use all available sources, including their website, social media profiles, and mutual connections.
Although this may sound like stalking, it's actually a very resourceful method of learning as much as possible about your prospects and understand them better.
Here's an example which illustrates how to leverage you're your mutual interests without being creepy: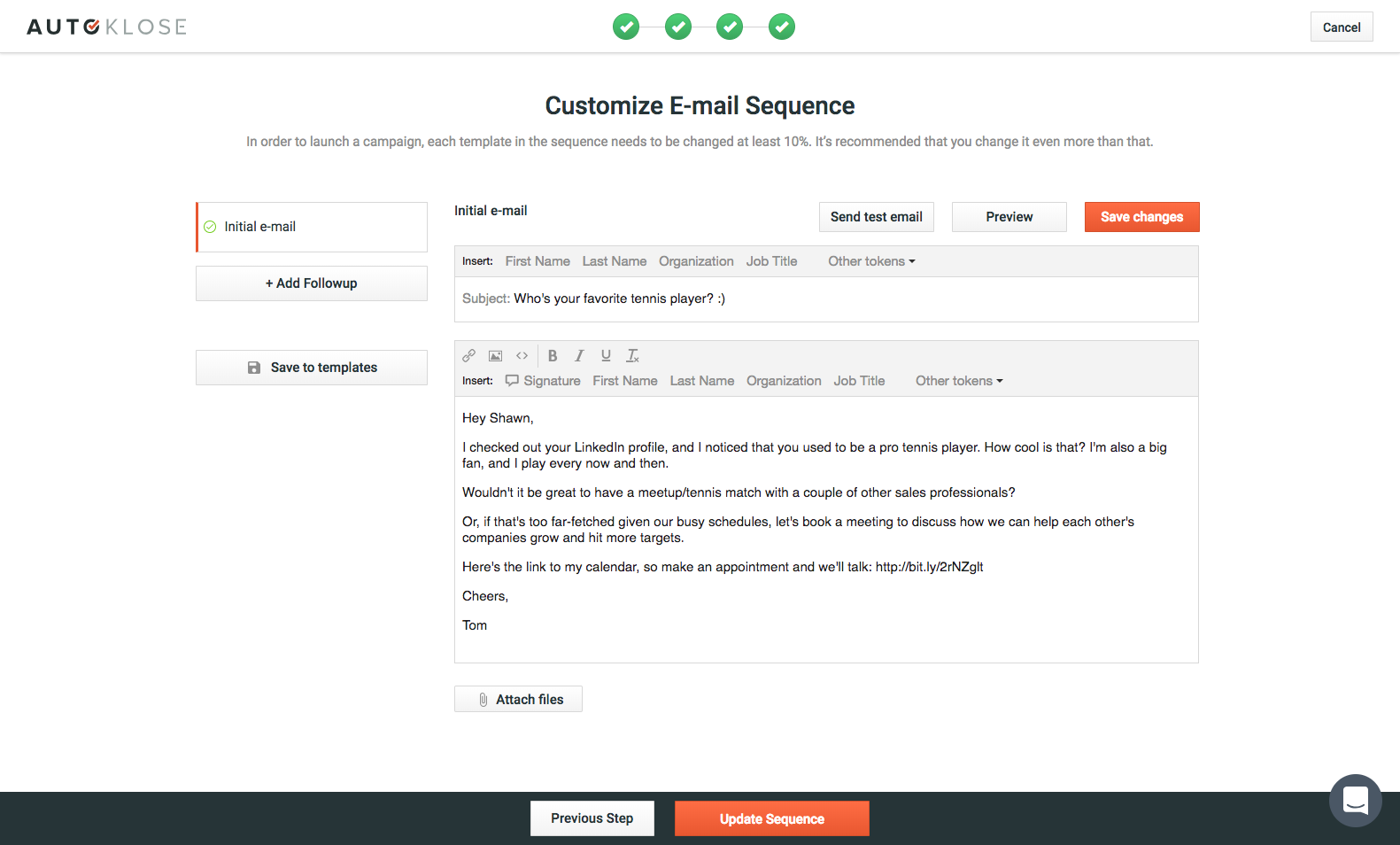 4. Promote Your Content
Content is extremely important, especially in the B2B industry, in which educating your prospects is the only way to help them navigate through the sales process. So, promoting your latest blog post on a relevant topic is something that your prospects will definitely appreciate.
Here's a fragment of our recent email template used to promote a blog post about the summer slump and ways to beat it. Notice the question about a common seasonal pain point our prospects face. The email also contains a teaser in the form of bullet points, which illustrates some of the things discussed in the blog post: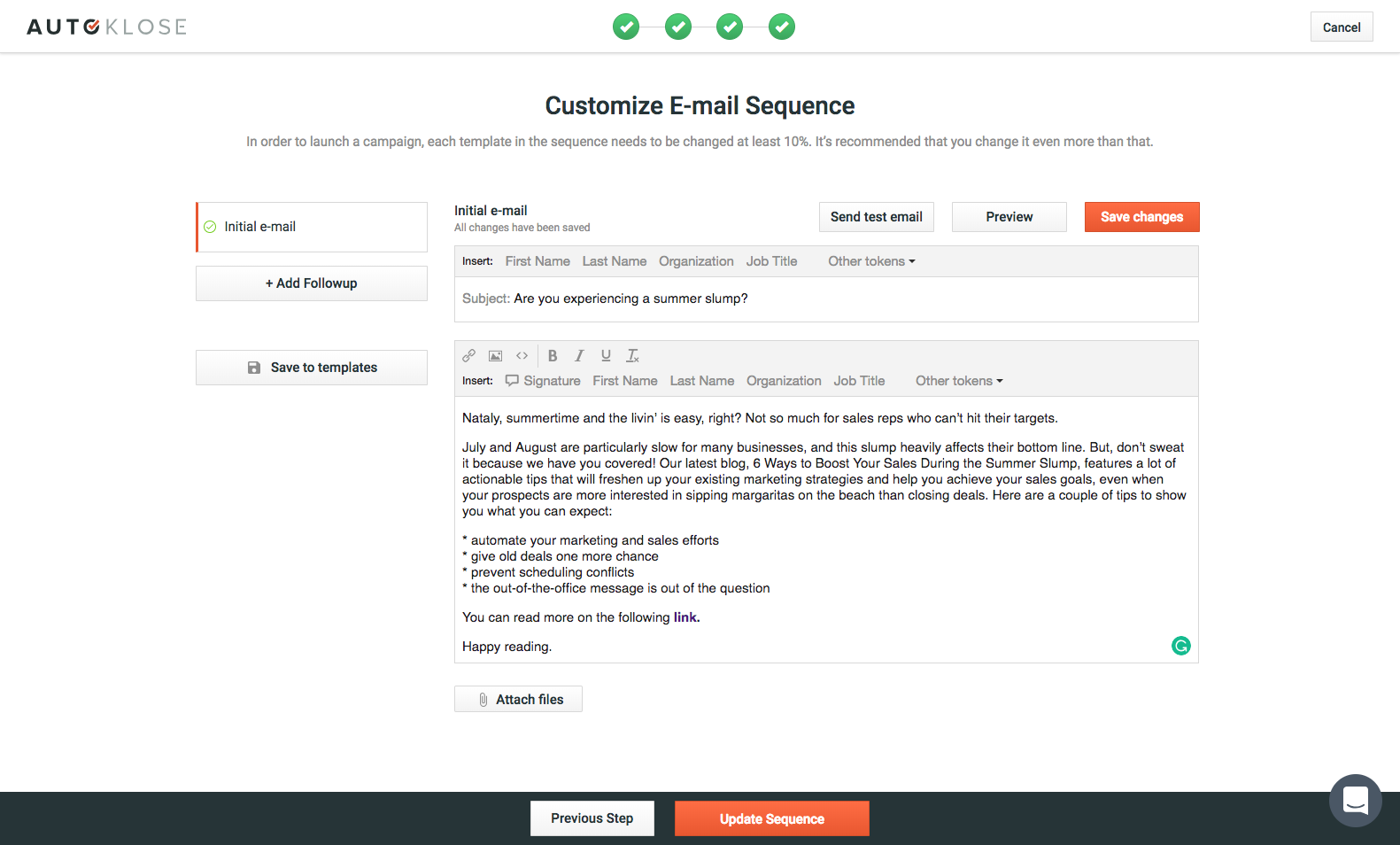 5. Send Helpful Content
Even if it isn't yours! Namely, you can use some of the already mentioned trigger events to send your prospects other people's content that they will find useful. This way, you'll show that shameless self-promotion isn't something that you're after and that your main idea is to help.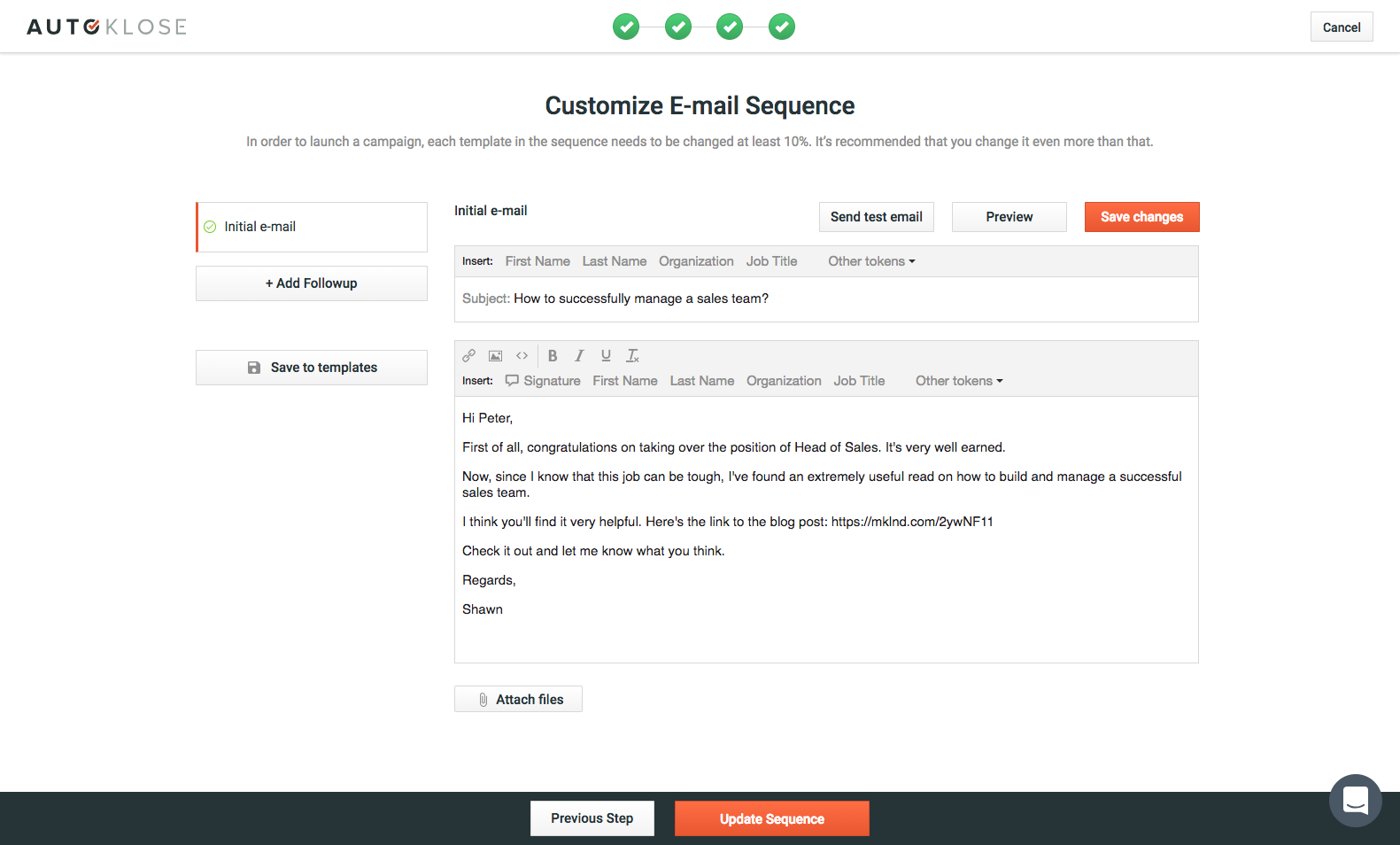 6. Who Viewed Your Profile
Here's another sneaky tactic which will help you connect with people who viewed your LinkedIn profile but failed to send you a connection request. You can use a humorous remark as an effective icebreaker:
7. Break-up Email
After you've exhausted all other options to engage your prospects who have been inactive for some time, here's your last resort – a break-up email. This way you'll offer them one last chance to become your customers. If that doesn't work, then it's definitely the time to remove them from your contacts.
8. Follow-Up Email Templates
Follow-up emails can make a big difference. That's why Autoklose pays a great attention to this element of email marketing by providing you with a number of high-converting, customizable follow-up email sequences for various business situations. You can schedule as many of them as you like, and pick the time interval between each follow-up.
Here are some of them: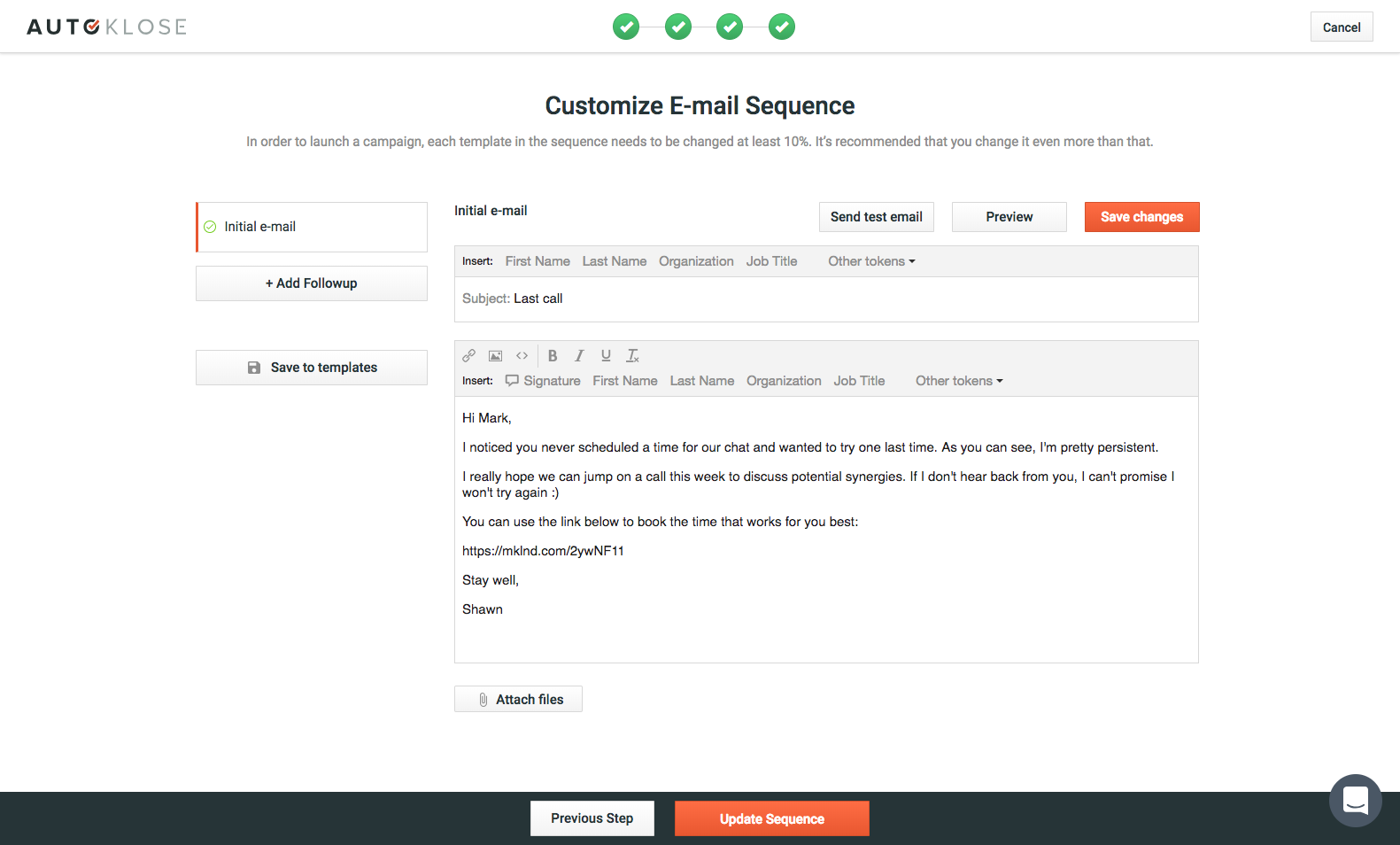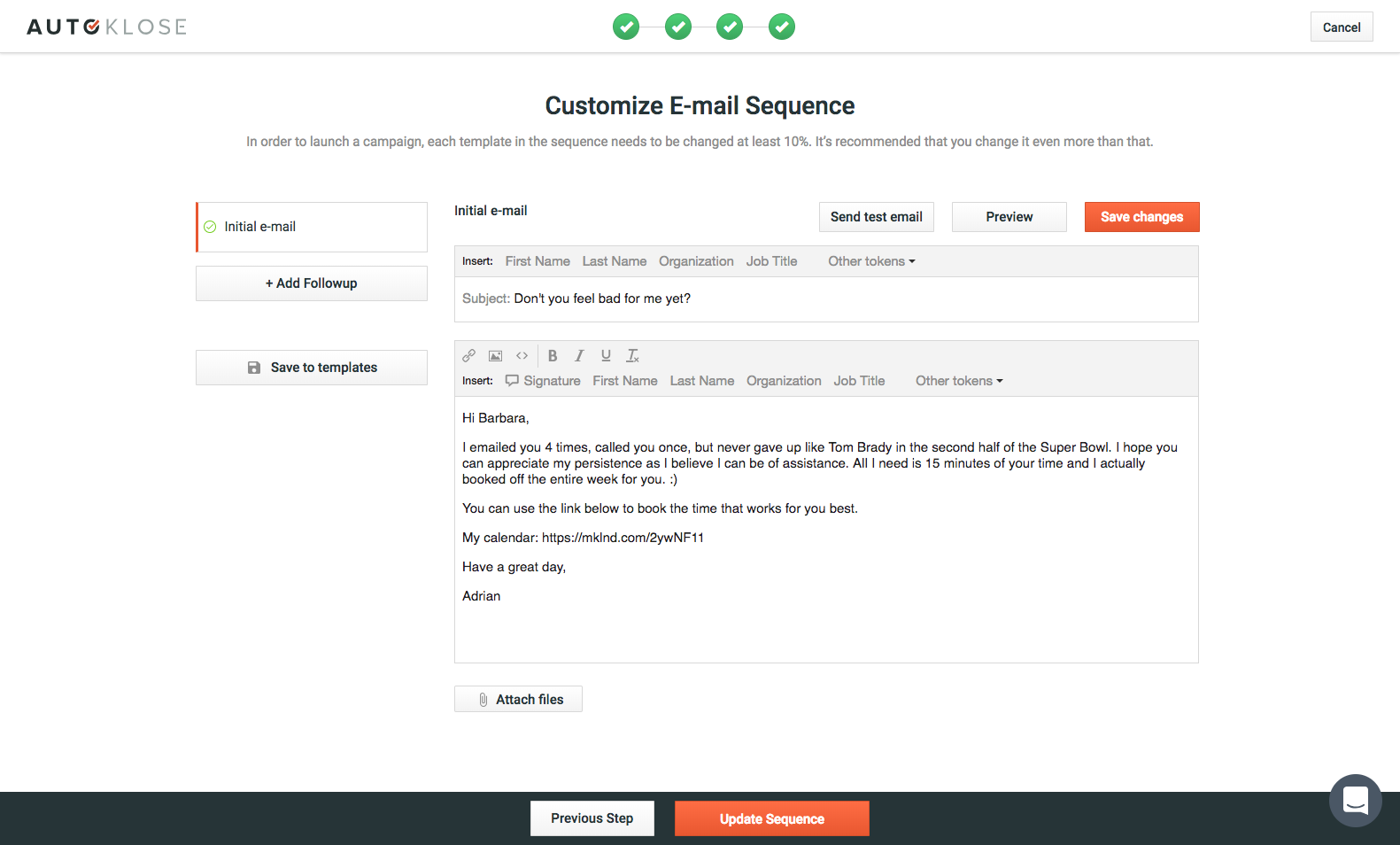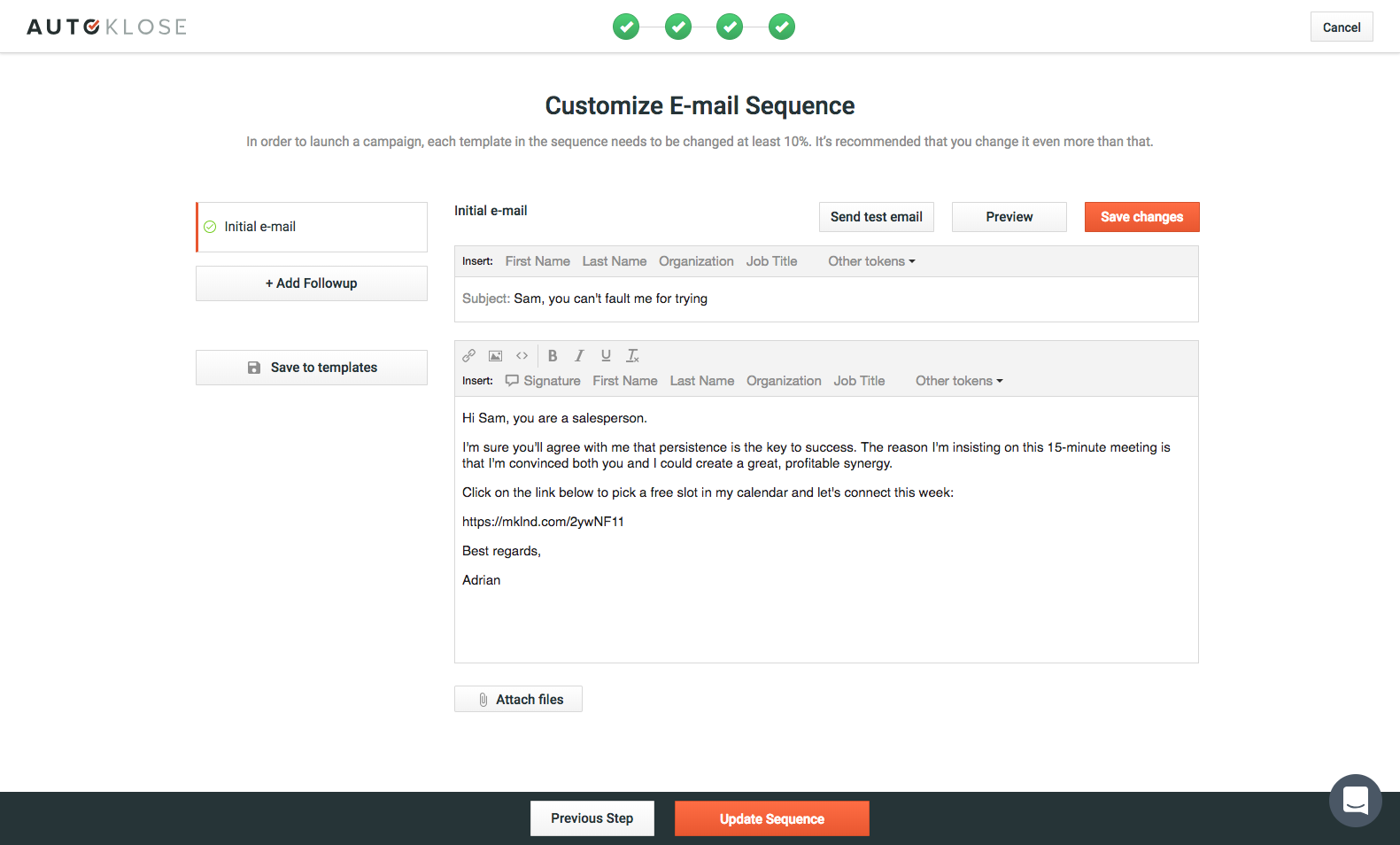 As you can see, there's a number of possibilities to reach your prospects and by not using the tremendous potential of sales email prospecting, you're leaving the money on the table. These templates can help you do craft your templates properly and increase your open and click-through rates.
Download the templates here:
In order to additionally help you tweak and polish your sales email outreach, as well as sales strategies in general, we recently created and published a B2B-Sales Handbook, in which you'll have even MORE sales email and follow-up templates that you can customize and implement.
It's worth mentioning that these templates are tested and proven to work. Our sales reps use it regularly with a lot of success.
Download our B2B-Sales Handbook for FREE – click here.
---