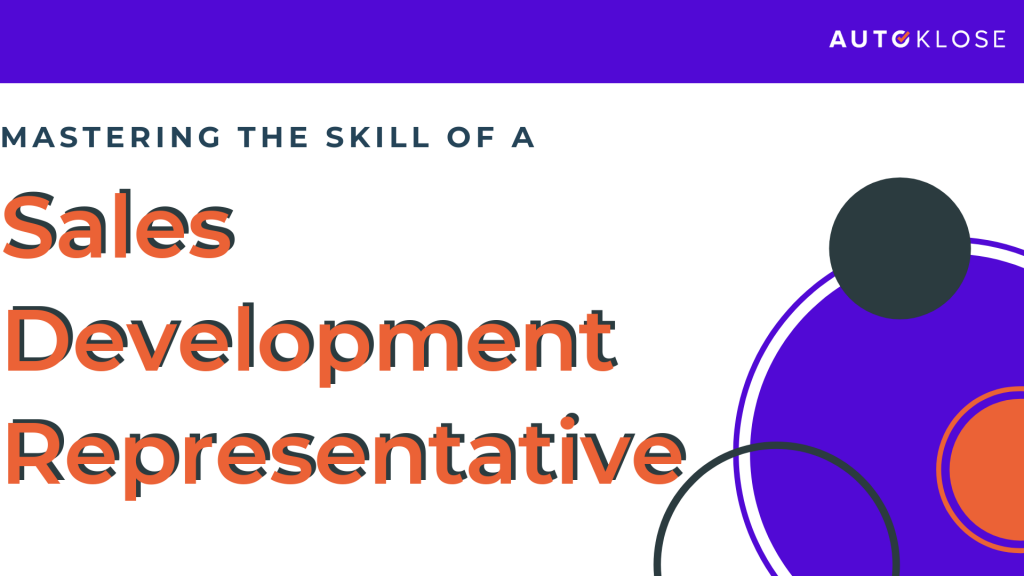 In an online world, the sales role has changed dramatically – as customers evolve, so does the sales department. This is why it is of great importance to create roles that bring results to the company.

One such role is a sales development representative and we will present it in detail, along with actionable steps for becoming better at this job.
The organization of the sales department
Thanks to rapid technology changes companies needed to structure their sales department differently in order to maintain steady cash flow from their products/services. They divided the roles and tasks by breaking one function into a new role. By separating the "appointment setters" and "closers" companies can better handle the sales cycle and increase sales revenue.

Before we continue it is important to understand the difference between a sales development representative and a sales representative.

Firstly, these two roles should work closely together as they strive for the same result. While salespeople mostly focus on increasing the revenue and wrapping up the sale – closing the deal, sales development representatives are all about lead prospecting. This means that by working together, their goal becomes bigger- not only do they sell but try to build long-lasting relationships with customers. It was crucial to separate these two roles as connecting with prospects requires time and resources.

What Does a Sales Development Representative Do?
A sales development representative is in charge of qualifying inbound and outbound leads, finding opportunities, solving customer problems and educating them on the product/service they are offering. Their success is directly tied to their ability to move leads through the sales pipeline. In fact, research showed that companies who hire sales development teams are able to convert 40% of leads opposed to companies with quota-carrying reps that convert only 5% of leads.

According to a study, an average day of a sales development representative includes making 37 phone calls, sending 36 emails, leaving 15 voice messages and making 8 social media touches. This results in around 23 appointments per month.

Sales development representatives are trained to provide information to prospects, share insights and give solutions to their problems. Also, they follow up with their leads, answer their questions, and try to familiarize themselves with the customer and build loyalty with them.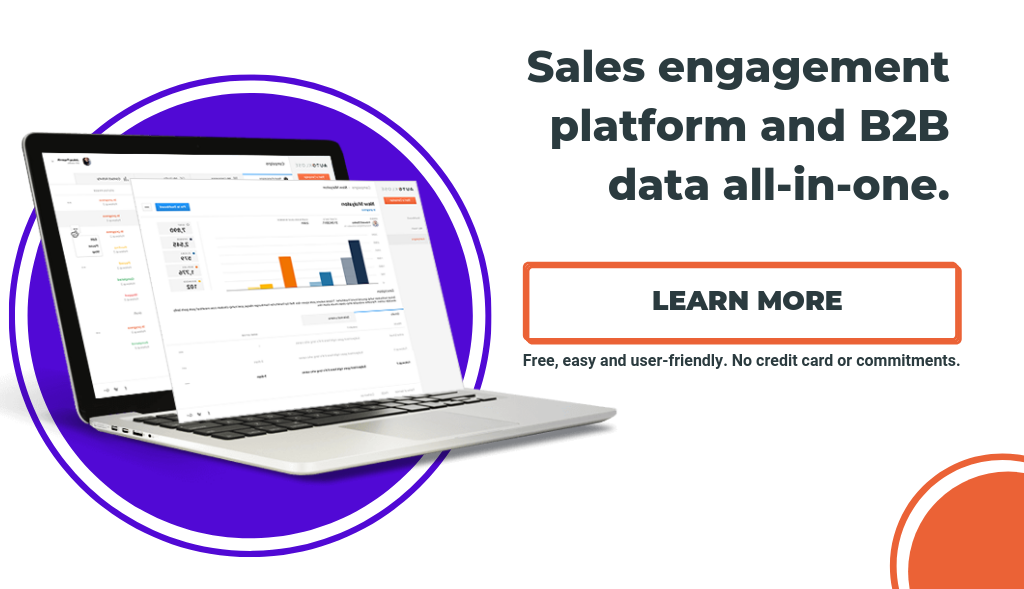 How To Become a Better Sales Development Representative
1. Timing
A sales development representative should always stay ahead. Daily activities must include responding to leads in a timely manner, sending follow-up emails regularly and being persistent with getting in touch with new leads.

As this job requires constant client education, it is important to always get back to leads as soon as possible, especially if they're interested in finding out more about what you are offering. Don't keep them waiting, and make sure to draw a fine line between being informative and educational and pushing your agenda too hard.
2. Know All the Benefits of Your Product
You are the face of the company to all potential clients so you should be an expert when it comes to the product/service you're selling.

Learn everything you can about the benefits your product provides, what its unique value is, why it is better than your competitors' products, and master the features like the back of your hand. In case a lead wants to find out more about a certain option, you should be able to provide them with a relevant, confident, and up-to-date explanation.

For you to become an expert in the offer, you must work closely with different departments of the company (production, marketing, development, finance). Also, once the company releases a new demo or drops a new feature, be the first one to try it out.
3. Learn About Your Competitors
Do proper research of a competitor landscape. Know exactly what they are offering and how they are doing it. When it comes to direct competitors, it is not only the company that is a threat to your leads but their sales development representatives so try to learn more about their methods.

Your goal should be to keep your leads and not let them go over to a competitor. In order to do so, stick to the advantage your company has over them; it can be a better product feature, more devoted customer support, or versatile and flexible payment plans.

In case your main competitors are larger companies that are well-positioned in the niche, innovation can be a game-changer. You can slowly win the market share from larger competitors by implementing a customer-centric approach that relies on innovation.
4. Understand Who Your Prospects Are
Take the necessary steps and learn about the unique needs of your prospects. To do so, you can implement these actions to your sales process: Ask, Listen, Customize, Consult.

Firstly, prepare a list of questions that will allow you to establish common ground and understand what the main problem they are trying to solve is. Ask them about their challenges, concerns, previous experiences, and business goals. In order to get all the answers, be ready to listen actively.

Take what you have learned and present your prospect with a customized solution. Gather all the details upfront and address all their concerns. Even if your offer isn't customizable to a certain degree, let them know how can it still be useful to them by addressing their every interest one by one.

Finally, use all your expertise and knowledge to consult the prospect on how to move forward. Pointing them in the right direction can increase your credibility.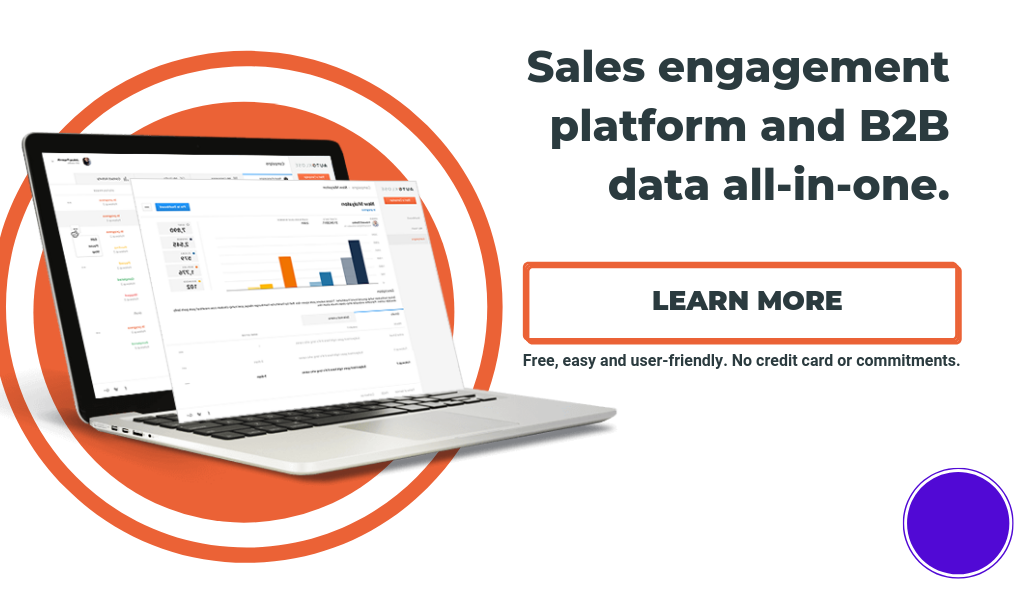 5. Optimize Your Processes
A workday in sales development reps life is repetitive. All the main processes (making phone calls, sending emails and follow-ups, finding new opportunities…) must be done each and every day and in a timely manner.

In order to increase the efficiency, master multitasking, and deal with the monotony of the job, you should create the right strategy that focuses on optimization.

How to do it?

Design a framework for your sales funnel

As to your processes, you should break down your sales activities into a funnel. Here is an effective framework you could implement. It is called the ACQ funnel and it stands for Activity, Quality, Conversion.

A (activity): How many numbers do you call/emails you send?
Q (quality): The number of people reached (those who answered the phone and replied to an email)
C (conversions): The number of conversions (your lead got interested in scheduling a demo, applying for a free trial, or setting up a meeting/presentation)

By creating a simple procedure for tracking and measuring your sales activity you can focus more on other stages of the sales process.

With Autoklose, for example, you'll always be in the know when it comes to your email outreach metrics – deliverability, send, open, click-through, and reply rates will be at your fingertips. This way, it will be much easier for you to make educated decisions and take smart action.

Define each process and make optimization suggestions

You would first want to identify your main processes along with potential outcomes of optimization. For example, one of your main tasks is lead prospecting. Break it down to smaller components and write down considerations for each. Those considerations can focus on certain metrics your company uses, a timeframe of the sales cycle, daily coverage, sales qualification, and pipeline tactics.

Then you can move towards optimization suggestions. Can you find more efficient lead routes? Can you implement new prospecting software? Can you better segment your leads? Only when you try to incorporate innovation to each of your processes separately can you expect better results.

Automate processes

Process automation can be implemented for different aspects of a sales development representative's job. You can automate everyday tasks like sending emails, data entry, scheduling calls and scheduling meetings.

🚀 Autoklose 🚀 can help you automate the sales process and close more deals faster. This email campaign tool is designed to simplify your daily routine by allowing to easily access your leads, create customized email templates and schedule email campaigns. With Autoklose you can monitor your rates and track performance.