Customized Targeting
Fill your sales funnel with the right prospects and provide your sales team with qualified, high-quality sales opportunities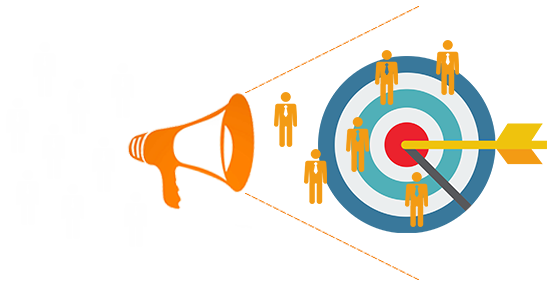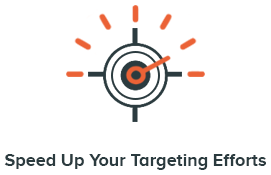 Target the right prospects with laser-like precision and stop wasting your time on manual targeting efforts that rarely come to fruition. Autoklose lets you identify and locate your audience by configuring your ideal customer profile and selecting various parameters, such as the industry, company size, title, or location.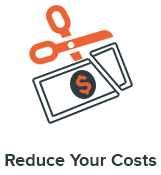 Manual targeting boils down to repetitive time-consuming tasks that waste your money and resources. Autoklose automates and streamlines all those tasks, thus reducing your costs.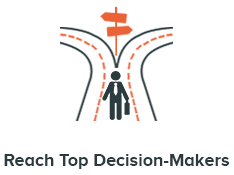 Have all those important decision-makers at your fingertips, and reach out to them directly. Bypass all unnecessary distractions with Autoklose and fill your funnel with engaged prospects, that are ready to become paying customers.
Enjoy all these benefits from the very moment you start using Autoklose.
How? It's very easy:
1. Upload contacts from a CSV file
Autoklose allows you to upload your own contacts via CSV in no time so you can start building your own, organized prospect database. Also, you can export them from your email account, or obtain them from a third party data provider.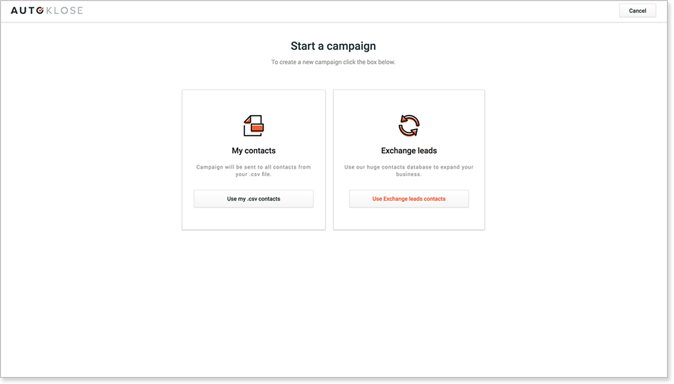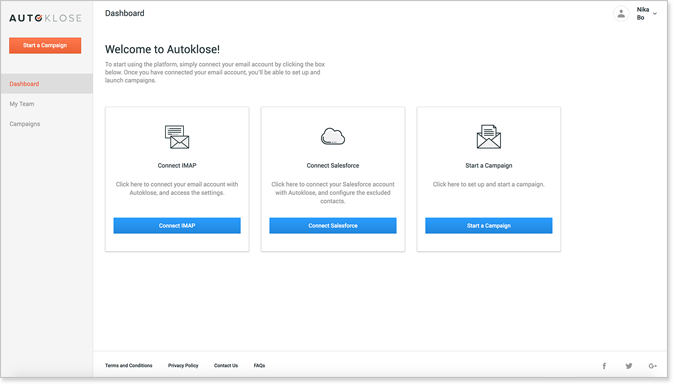 2. Connect Your Salesforce Account
Make the most of your Salesforce account by syncing contacts and fields additionally enriching your prospect database. Autoklose makes sure that you don't duplicate information and prevents you from contacting the same person twice.
You want to start managing your funnel and closing more sales,
but you aren't sure how to get the ball rolling?
Autoklose will lend you an extra pair of hands.