Automated Triggers
Automated triggers initialize predefined actions to engage your prospects, and accurately respond their demands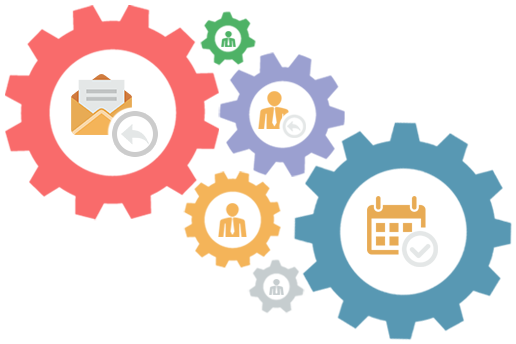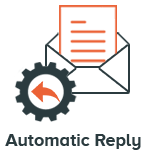 Never let your prospects wait for you to reply. Autoklose automatically triggers replies, thus engaging your leads. Don't let business opportunities slip through your fingers and always be available for your prospects.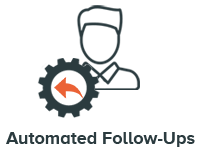 Most deals are closed somewhere between the fifth and the twelfth contact, and yet only 10% of salespeople make more than three contacts. As you can see, nurturing and engaging your prospects after the initial contact is of vital importance for building customer loyalty. Autoklose allows you to automate your follow-ups and touch base with your prospects at certain, predefined intervals. Automated follow-up campaigns will warm your prospects and move them down the funnel.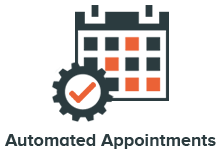 Managing your appointments and meetings doesn't have to be complicated at all. With Autoklose, your prospects will have the option to make an appointment with you by accessing your calendar and finding the slot that suits them. This simple procedure will, practically, make you accessible and make sure that your prospects can always reach you effortlessly.
Nurture your leads into paying customers seamlessly and without too much effort

1. Whenever you receive an email from any of your prospects, Autoklose will launch a predefined, personalized reply. Select when an automatic reply will be sent, come up with the copy, or choose a premade template from a number of sequences, and Autoklose will take care of everything else.
2. In order to keep your prospects fully engaged, schedule triggered follow-up campaigns that will be launched at the right times. Data-driven algorithm analyzes all the interactions with your prospects, and selects the best moment to send emails based on their preferences, which will significantly affect your open and click-through rates.
3. By integrating your calendar with Autoklose, your prospects will have an insight into all available dates and time slots, so that they can book a meeting with you with a single click, directly from the email.
You want to start managing your funnel and closing more sales,
but you aren't sure how to get the ball rolling?
Autoklose will lend you an extra pair of hands.