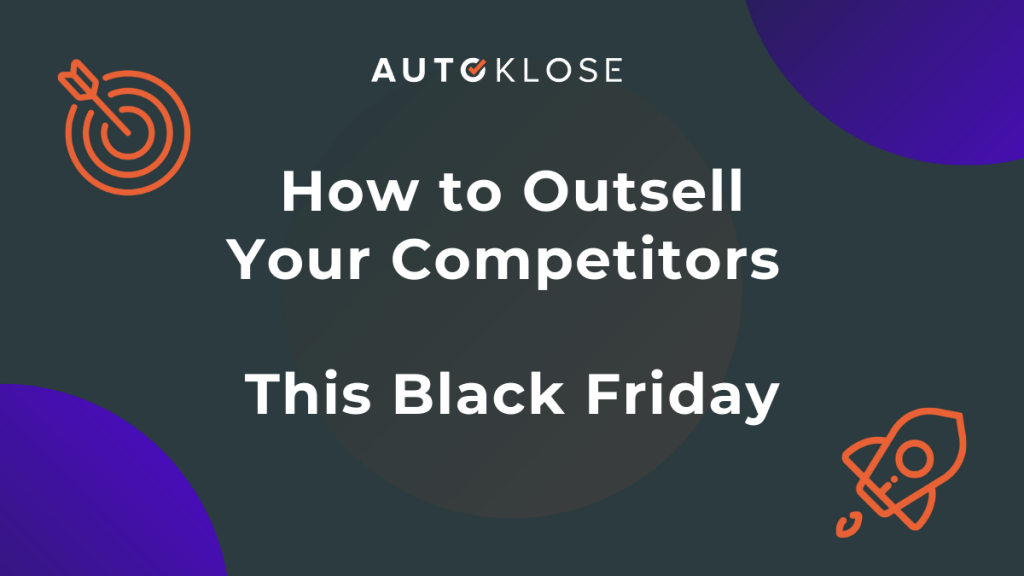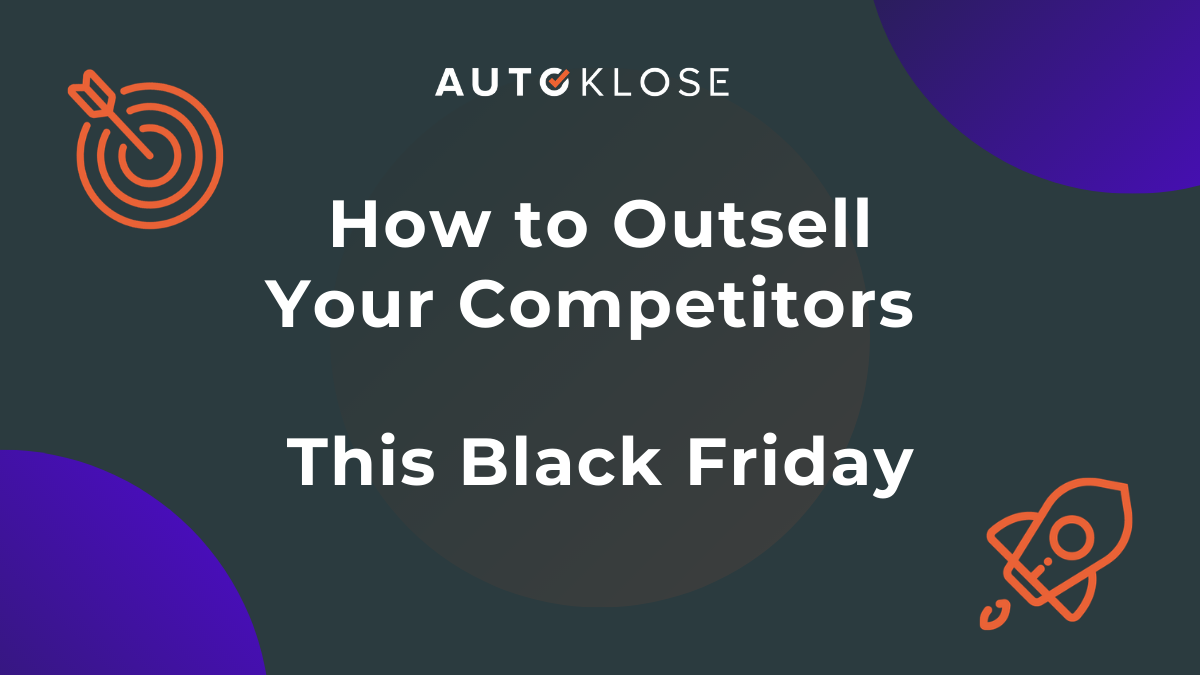 The world's biggest shopping spree is just around the corner, and you'd better start coming up with a strategy that will help you play on your audience's love of discounts, special offers, and affordable deals.
In 2018 the Friday after Thanksgiving saw $6.22 billion in online sales, which was a 23.6% increase in comparison with the year before that. 
This is clearly an upward trend, but since every business under the sun brings out the heavy artillery in an attempt to attract consumers and sell as much as possible, you'll need a couple of aces up your sleeve if you want to cut through the marketing and advertising noise and reach your customers.
Here's are some clever tips and tricks to help you create an effective game plan and generate significant revenue during BFCM.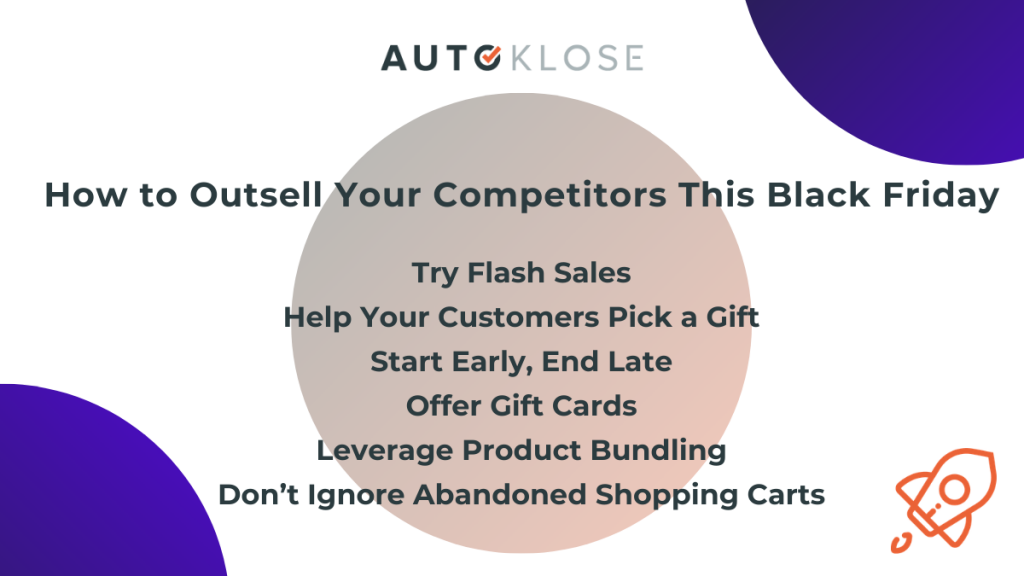 Try Flash Sales
It's a good idea to introduce an element of surprise thus creating a sense of urgency. 
For example, you can have a discount throughout BFCM and give an additional 10% off on selected items for an hour every day while the promotion lasts. Or you can slash all the prices in your store by 50%.
These hourly deals will prompt your customers to come back and check your hourly deals.
Although you should keep the exact deal under wraps until the promotion starts, you should build excitement around it with the help of countdown timers, email marketing, and social media posts.
As this entire weekend will be extremely busy, you can tap into the power of automation in order to make sure that everything runs like clockwork. By automating your flash sales email campaign, you won't have to worry whether your potential customers have forgotten about your upcoming promotion.
With Autoklose, you can create and schedule your entire campaign and be sure that every email will be sent at the appropriate time. 
Automation doesn't have to end with your marketing efforts – it's possible to use different tools to schedule your sales in advance, meaning that you won't miss launching your promotion when the time comes.
Help Your Customers Pick a Gift
Many people decide to do their Christmas shopping during BFCM because they know that they can save a lot and still get great presents for their friends and family.
So, why not help them pick the best gifts? 
By creating a gift guide, you can give your customers some great ideas about what to pick for their partners, kids, parents, or friends, based on different parameters including the intended recipient's age, interests, or gender.
You can either write a couple of blog posts, such as "10 Best Black Friday Laptop Deals" or "The Most Romantic Gifts for Your Better Half."
These guides should list your items, describe why they make for a great gift, and mention the details about the promotion. And don't forget to add a compelling call to action in your content. 
Just make sure that your blog posts are properly optimized for search engines in order to cut through the marketing noise that your competitors will be making. Do your research, pick the most relevant keywords, and include them in your blog posts so that they show up among the top search results in Google.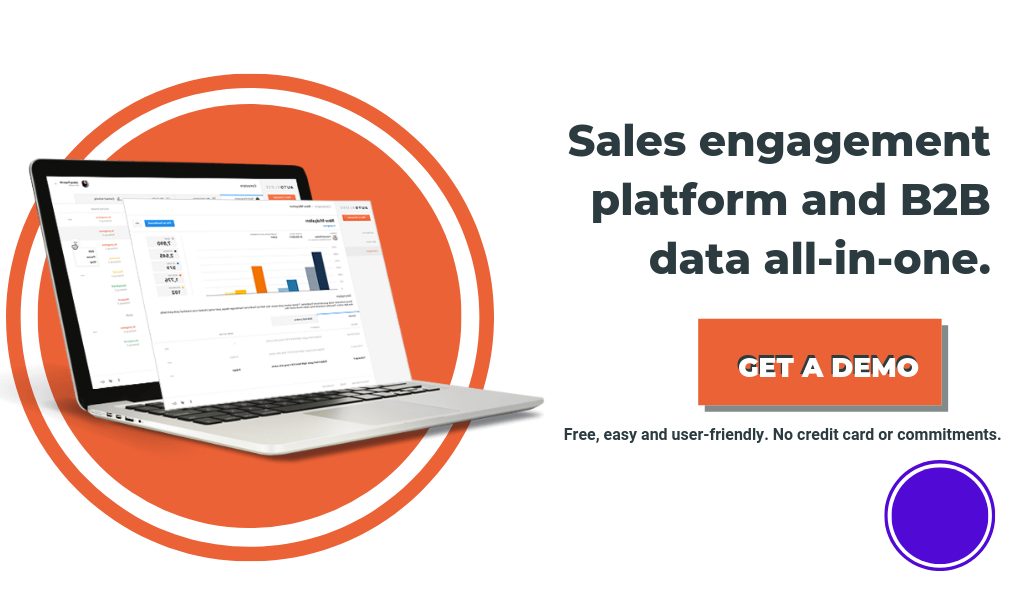 Start Early, End Late
At first, Black Friday used to be the main day for retailers to offer their best deals, but as Cyber Monday came into being, more and more businesses jumped at the opportunity to extend this shopping frenzy over the entire weekend.
Instead of pushing your customers to elbow their way to the products they want to buy at discounted prices, give them enough time to get everything they want. 
Some retailers take this to a whole new level and kick off their promotions as early as Thanksgiving Day and wrap things up in the last moments of Cyber Monday. This way, you can catch the attention of your customers before your competitors and bag yourself some early-bird customers.
Offer Gift Cards
As we've mentioned, BFCM is the time when most people do their holiday shopping, which means that they aren't always sure what to pick for their loved ones.
Some stats say that gift cards account for 81% of holiday purchases, it's a good idea to have plenty of those at your disposal. 
Even if you're running an online business, you can still offer digital gift cards.
Given that almost 28% of holiday gifts in 2017 were returned, by encouraging your customers to purchase gift certificates and let the ones they want to surprise pick the right holiday presents, you'll also spare yourself from having to deal with returns.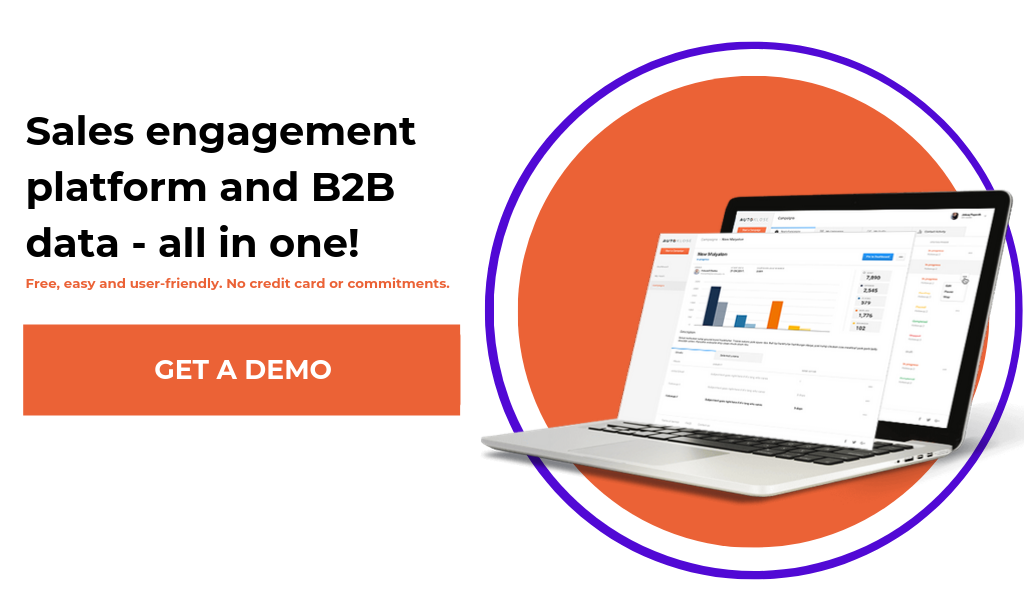 Leverage Product Bundling
This great strategy works both for online and brick-and-mortar stores.
By bundling similar, related, and complimentary products together, you can sell and earn more than you would if you sold these items individually, even if you offer purchasing more than one product at a discounted price.
These gift packs are amazing presents, and from your customers' point of view, it's more affordable to purchase bundles than individual items, which means that you have a win-win situation.
However, in order for this upselling approach to work, you need to know your audience well so that you can create winning product combinations.
Start by taking your ideal customer profile and buyer personas into consideration, and if you're running an online store, analyze your existing customers purchasing behavior, spending habits, and items they frequently buy simultaneously. 
This will give you a valuable insight into what combinations go well together, which will reduce the probability that you miss the mark and offer something that your customers don't actually need or want within the bundle.
Don't Ignore Abandoned Shopping Carts
The odds are that you'll encounter a number of abandoned shopping carts, which is nothing unusual, especially bearing in mind that the average shopping cart abandonment rate has reached almost 70%.
But, although many people look around your website, pick a couple of products, and finally leave without completing the purchase, you shouldn't wave the white flag and accept that.
There are different strategies that you can use in order to get your prodigal customers back and encourage them to go to the checkpoint.
One of the easiest and most cost-effective ways to do this is by setting up a targeted email campaign that will be triggered when a prospect puts an item in the shopping cart but leaves without completing the process. 
The trick is in creating a highly personalized and compelling email, that will list all the benefits of the product or service in question, as well as social proof which is one of the most effective tactics of convincing your customers that they'll make the right decision if they decide to purchase a particular item. 
Throw in an additional discount and watch your once indecisive customers pull out their credit cards and purchase products they initially left in the shopping cart.
Apart from going the extra mile to attract your customers and offering them unresistible, special deals, it's important to keep track of the performance of your marketing efforts, your sales, revenue, as well as the costs. That way you'll have some valuable data which will help you plan and improve the next BFCM sales.