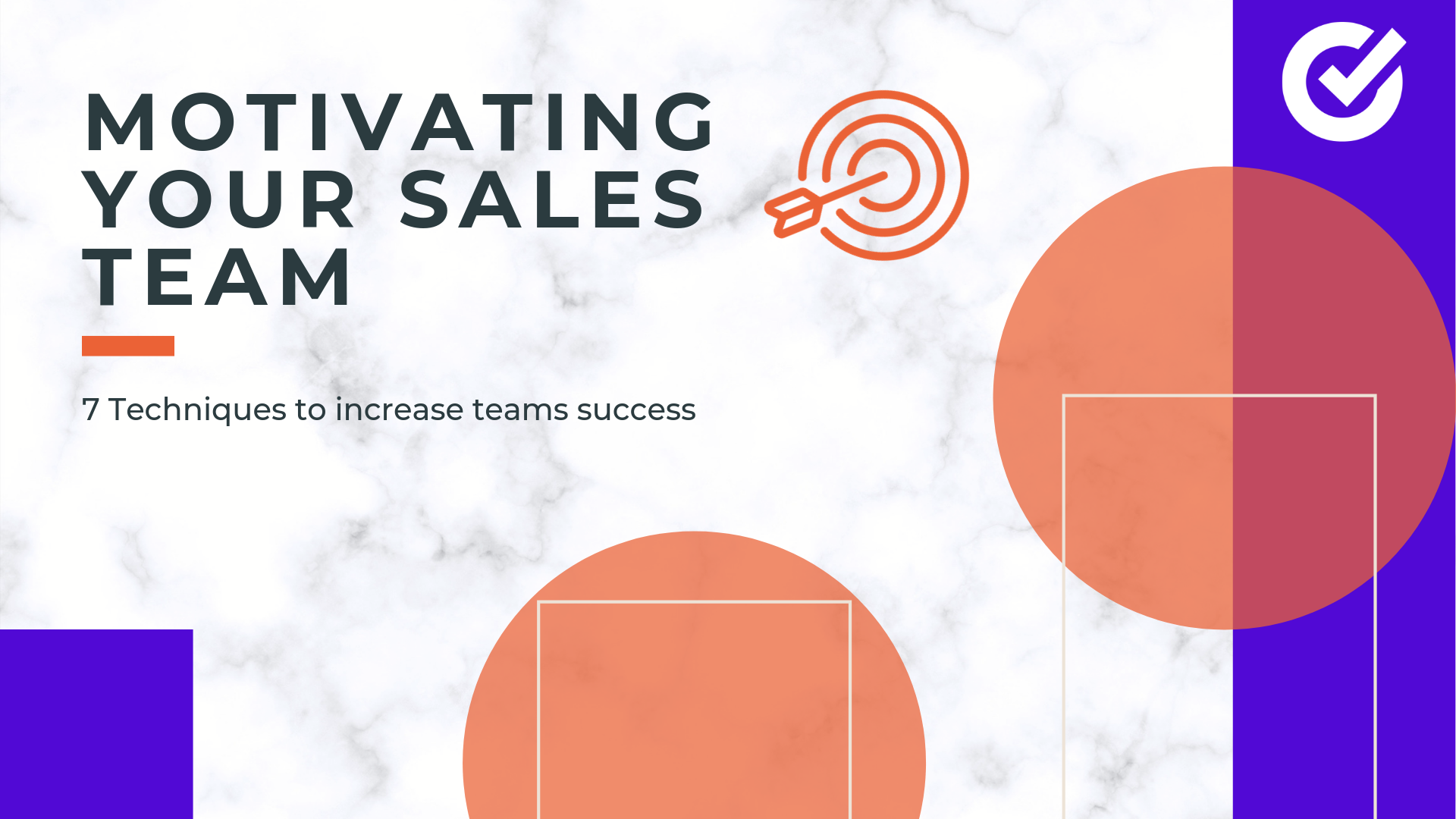 A, B, C.

Always be closing.

Always Be Closing.

Always.
Be.
Closing.

Many consider this monologue by Alec Baldwin from the 1992 movie Glengarry Glen Ross one of the best, maybe even THE best motivation sales speeches of all time. But, the speech about manhood and Cadillacs may be a bit too, well 1992 for today's crowd of salespeople.

Not to worry. We have a prepared for you some sales motivation techniques that will make you as a good salesperson as Alec was in that movie, without being a douche.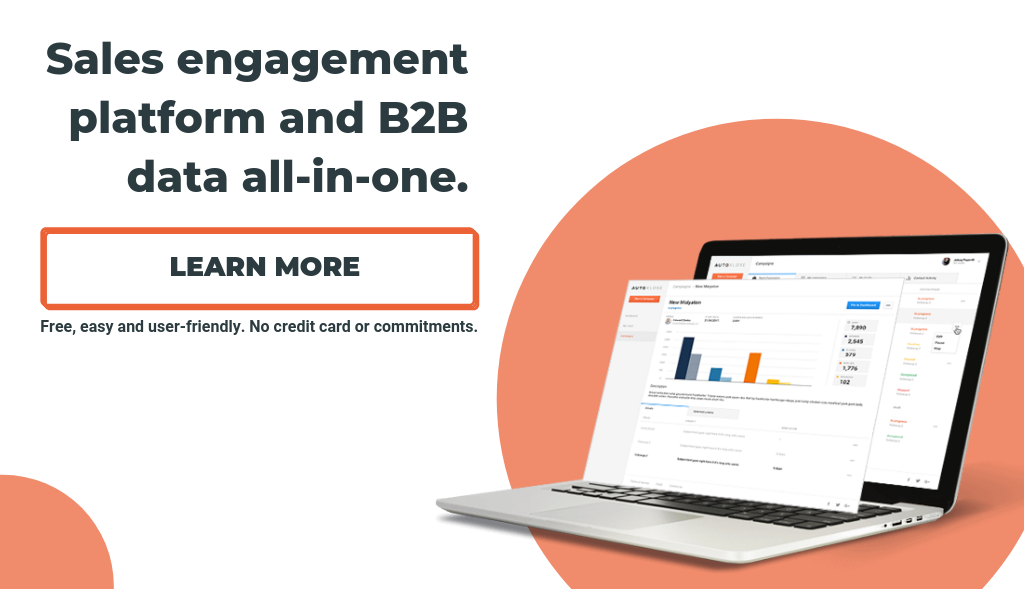 Here they are:
1. Build Trust and Lead by Example
You can't motivate your team if they don't have complete trust in you. Not a chance.

You need to build trust first. You are their commander and they all need to know that you'll give your life for them. Only then are you in a good enough position to make them give their best for the team.

But how do you build trust? Easy. With actions, not only words.

Always be a true leader to your team. And the most important way to lead people is by example. You have got in this position by accomplishing your goals and by having a successful sales background. All you need to do is transfer what have you learned in the process confidently to your team. Show them a few tips and tricks you have learned over the years and lead them with your enthusiasm and your faith in them.

Share with them your past troubles and failures you were faced with and explain to them how you managed to overcome it all. Let them know they can too be able to overcome the occasional setbacks, just like you did. Help your team by making sure they know that their current struggles are similar to what you have faced in the past and that they can pass every hurdle in their way the same as you did.

Sincere stories are always impactful and motivational. But motivation doesn't always come from stories. You also need to motivate your team with your own work ethics. You must set an example every day by coming at the office on time, leaving the office last, never missing meetings, and always meeting your goals and targets.
2. Define a Clear Mission and Share It With Your Sales Team
Company's sales staff needs to be familiar and in line with its mission and core values. You need to communicate those values clearly with your sales personnel, you need to explain what this organization stands for, and you need to make them feel like part of the family.

Make your sales staff become your brand ambassadors.

A great mission is clear and concise and speaks to both your staff and customers about how your company helps sole a certain problem. Make sure your sales team can understand, can connect with, and can evangelize your products or services. That way, they will not require much motivating in the future.
3. Provide an Appropriate Work Environment and Tools
The appropriate work environment is another important piece of the puzzle when it comes to employee morale. Make sure your sales team has an adequate office with enough natural light. The equipment your team uses can also significantly affect performance and motivation.

Invest in the following resources to make sure the sales team will be motivated to come to the office every day and bring their best game:
Office space – everyone needs enough personal space to be comfortable at the office, make sure there is enough sunlight in the office, and add some green plants to help with tranquility.
Office equipment – invest in quality equipment a salesperson depends on, such as comfortable office chairs, good internet connection, headsets and computers.
Right software solutions – your sales team cannot fully function without tools that help automate some of their work processes. Some examples are email automation tools, like Autoklose; communication tools, like Skype; project management tools, like Trello; etc.
4. Encourage Leadership and Innovation
If someone from your sales team has a reasonable solution to a certain problem or a creative way for approaching new leads, let them try it. A good manager always gives his or her staff a certain amount of independence and responsibility. This demonstrates your faith and trust in their abilities and shows them that you value their commitment to innovation.

If your sales personnel feels the lack of independence and decision making at work, it can lead to a stiff environment in which they cannot thrive. And ultimately, employees will seek to move their talents elsewhere.
5. Establish Realistic and Manageable Goals
Management must set realistic goals and expectations so their sales teams don't become overwhelmed and discouraged. As this article form HBR explains it: "When 10%–20% of salespeople miss goals, the problem might be the salespeople. But when most salespeople miss, the problem is their goals."

This problem mostly manifests itself when the sales team's goals are tied with company revenue. Revenue depends on the performance of the whole company, not just sales. And the sales department can't do miracles if the product they are required to sell is subpar.

But if you, on the other hand, set goals that are realistic and manageable, each small victory will boost your sales team' confidence and moral.

Set realistic sales team goals by:
Calculating your ideal monthly sales
Defining what 'realistic' actually means
Assessing individual sales reps' maximum
Including your product's market share in calculation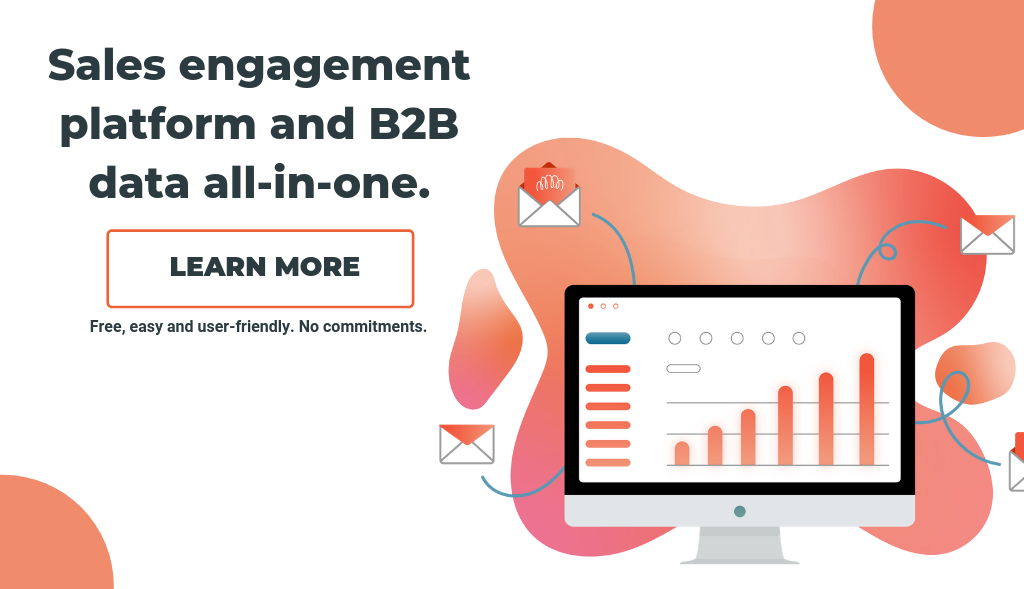 6. Build the Team
Sales teams are special. They are probably the most stressed part of an organization's collective. The sole nature of their job makes their environment highly competitive, but at the same time highly coherent and family like. A managers job is to balance between these two states.

If a sales team becomes too competitive it can lead to a bad work atmosphere and diminish team spirit and performance. On the other hand, if there is a lack of competitiveness and team members are overly protective and cover for individual's incapabilities and bad work, that too can lead to low performance of the team as a whole.

Team building exercises and team getaways are proven to have an impact on team performance. Let your sales staff have fun, develop empathy for each other, but also learn to put the team first.
7. Give Money Bonuses
Money makes the world go 'round, as Liza Minnelli nicely put it.
Money makes your sales team go 'round too. Because, let's face it, no amount of motivation, team building activities or smart mission statements puts food on their table.

Money is the primary motivator for most people, and that's perfectly okay. Appropriate monetary rewards for a job well done will keep your sales personnel motivated and hungry for more.

But rewards must follow accomplished goals. The best way is to set sales milestones and give salespeople bonuses upon their completion. This should be a win-win situation for both the company and its sales team. The company makes more money from bonus sales while salespeople become more motivated to provide that extra value.
Closing Word
Don't forget that your sales team is a direct connection between a company and its customers. Doing everything in your power to make and keep your salespeople motivated will prove immensely valuable to the company as a whole and will return invested time, effort, and money many times over.