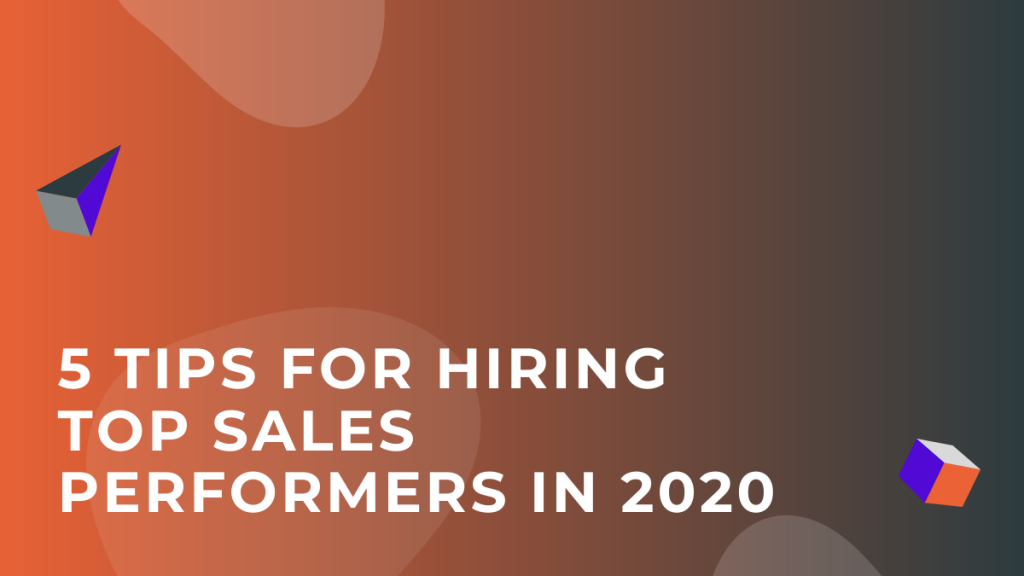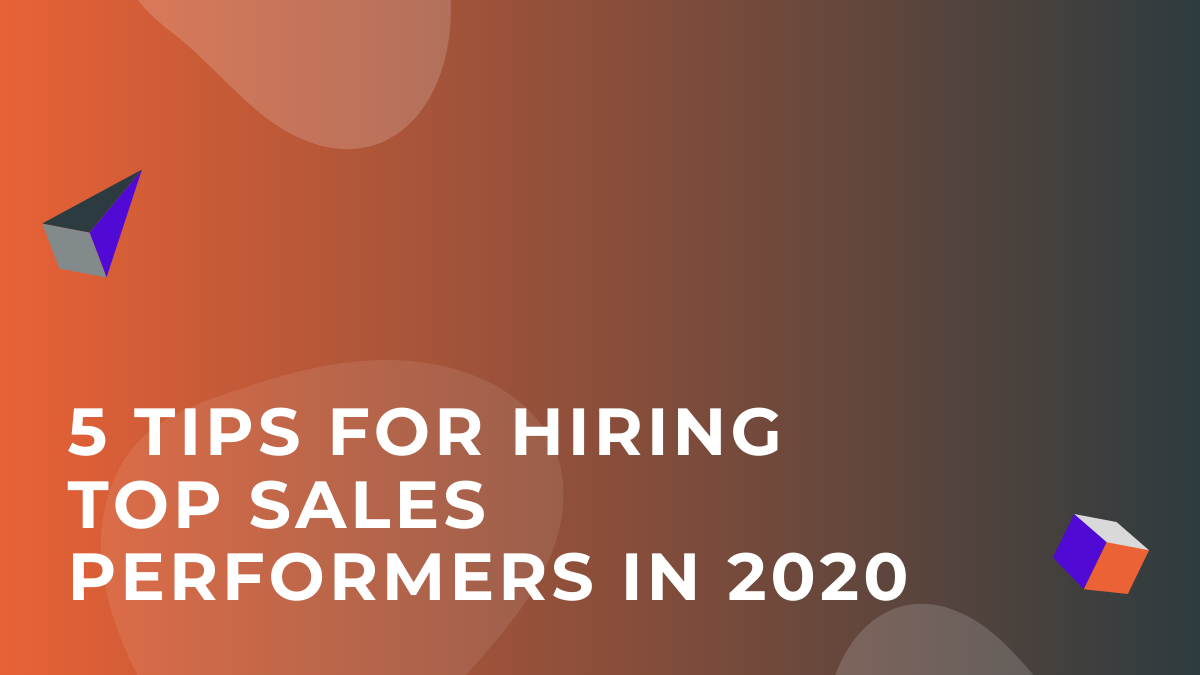 We can agree that having top sales talent is essential for the success of your business.
But, the fact that the sales landscape has changed and evolved tremendously over the past decade, makes the already complex process of hiring the right people for the job even more challenging.
No wonder that only 16.4% of sales leaders agree that they have top performers that will drive success in the future. 
The trick is in finding and vetting experts capable of staying on top of the latest trends and building relationships with your future clients at scale.
Still, many of us who actually need to hire these top sales performers forget to take one thing into consideration – our customers and their need have changed dramatically too. This is particularly the case in the B2B industry. Customers are much better informed, educated, and sophisticated. In many cases, they know exactly what they want and how much they're willing to pay for it.
They have become somewhat skeptical about the usual sales reps' elevator pitch. As a result of this shift, companies need to take a different approach to sales, which in turn means, that they need to look for other qualities in their sales reps.
1. Understand How to Replicate Success Within Your Organization
It's very simple: to achieve success, you need to know what it is and understand it.
In other words, understanding what success is will allow you to replicate it in the desired context.
OK, I don't want to get philosophical on you, so in a nutshell, what you should do is observe your top performers and analyze their daily routines, activities, and innovative solutions to clients' problems.
How many cold calls are they making every day? How many hours a day they spend networking? Are they engaging in follow-up activities significantly more than your average performers? Make a comparison, crunch the numbers, and draw some conclusions from them.
Identify the traits they share, jot them down, and come up with common denominators. This should help you create a psychological profile of your new hire.
After this thorough research, try to find and reach out to candidates resembling your top sales reps and build your interview around these specific qualities.
Also, check out this resource as it might help you figure out what a great salesperson is as well as what sets them apart from their average counterparts.

2. Make Time for Recruiting
And do it every day!
If you want to build a team of top sales performers, then you should always be on the lookout for talented and skilled people.
This means that besides your regular networking efforts, you should carve out some time during the day when you won't be distracted to browse LinkedIn, ask for referrals, and use other reliable recruitment methods, such as frequenting sales communities and social media groups.   
We already did a piece on how to prospect on LinkedIn, so check it out, because you might find some useful tips on how to leverage all the features this platform offers for connecting with your potential customers or hires. 
Don't hesitate to send connection requests, but make sure that you don't come off as pushy or spammy. 
Just like in sales, it's essential to warm up your outreach and be persistent. Bear in mind that top salespeople receive a lot of job offers so it's important to stand out and try to show them that you're serious and worthy of their time.
So, instead of sending a bland connection request with a generic message, do try to personalize things. Explain why you think that your company is the right match, and reach out to them via different channels.
It's a good idea to send your potential hires a personalized email and a couple of follow-ups if necessary. Since this can be a time-consuming task, a tool like Autoklose can come in handy. You can create a campaign for targeting potential hires, automate your outreach, and personalize it. Our Always Running Campaign feature allows you to capitalize on your best email copy – you can simply add a new contact(s) and Autoklose will restart the campaign. 
In other words, you won't have to come up with the new email copy every time you want to reach out to a potential candidate. Simply refresh and edit what you have and you're good to go.
3. Make Your Company Look Presentable
Before you start with your headhunting activities, ask yourself the following questions: Why would this exceptional salesperson want to join our company? What's in it for them?
Given that your potential hires have an abundance of lucrative and appealing career options, you need to convince them that what you offer will meet their requirements and provide them with different growth opportunities.
Another thing important factor is definitely the size of a paycheck. Try to find out as many details about your desired candidate's previous earnings in order to be able to make a competitive and alluring offer.
During the interview, ask them specific questions about what their goals are and why they think your company would be the next logical step in their career. Also, make sure to uncover what roles they will be happy to take. This will help you identify whether the candidate you're eyeing is the right fit for your organization and vice versa.
Apart from all these financial and development opportunities, it's important to establish yourself as an authority in your field. Top performers want to work for companies whose CEOs and managers have a stellar reputation. They are also keen to cooperate with people from whom they can learn something new and those who will recognize their potential and skills, and make the most of them.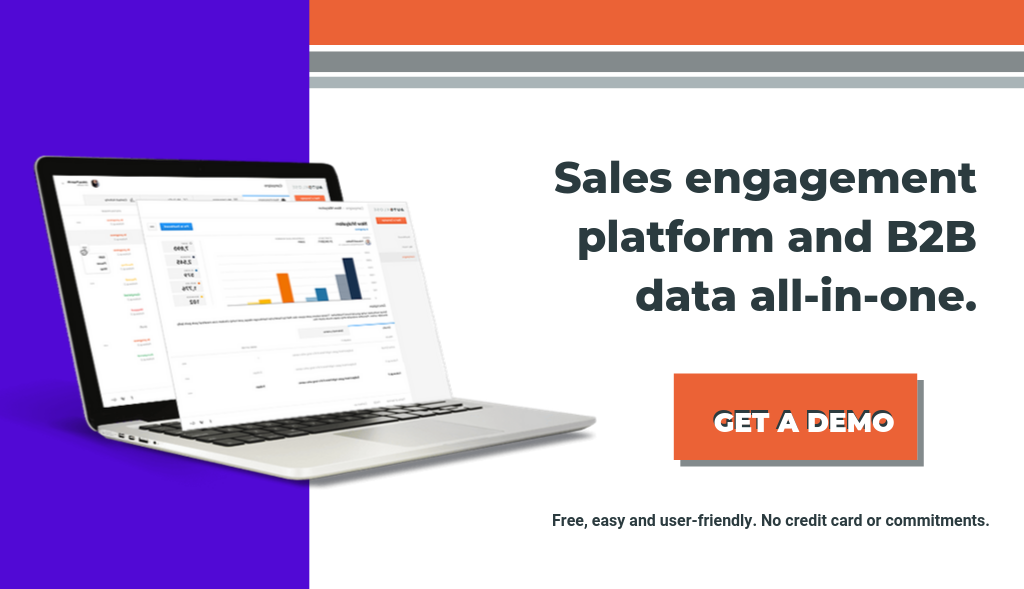 4. Schedule a Phone Call
The purpose of this idea is to test your potential hire's conversational skills and see whether they're capable of engaging you with their narrative.
Because that's exactly what their job would be if they join your company.
A couple of phone interviews will give you an insight into how well your candidate is when it comes to
building rapport
asking the right questions,
providing value,
selling themselves.
This way you'll see whether you buy into their sales approach and philosophy.
If they pass these first tests, you should definitely bring them to an on-site interview to check how passionate they are in person, and give them a chance to close a deal with you.
Is there a better way to test a sales rep other than asking them to try and sell their skill and expertise to a prospective employer?
5. Look for the Right Culture Fit
No matter how skilled and successful a sales rep is, make sure that you share the same values and culture fit.
Sometimes top performers tend to have huge egos and that can ruin the entire team. Think of it as of a basketball game – you might a team consisting of a King James, Curry, Harden, Davis, and Embiid, but you won't go very far if they're always trying to steal the spotlight and are unwilling to share the ball.
What I mean is that if you want a coherent team, it's crucial to hire smart salespeople, who are team players and who see a bigger picture – not the ones who only think about their own stats and accolades.
Of course, a healthy dose of ego is a good thing, as such people are confident enough so that they don't feel threatened by other important players on the team.
It's all about the right chemistry and team collaboration, so bear that in mind when you're looking for a new hire.