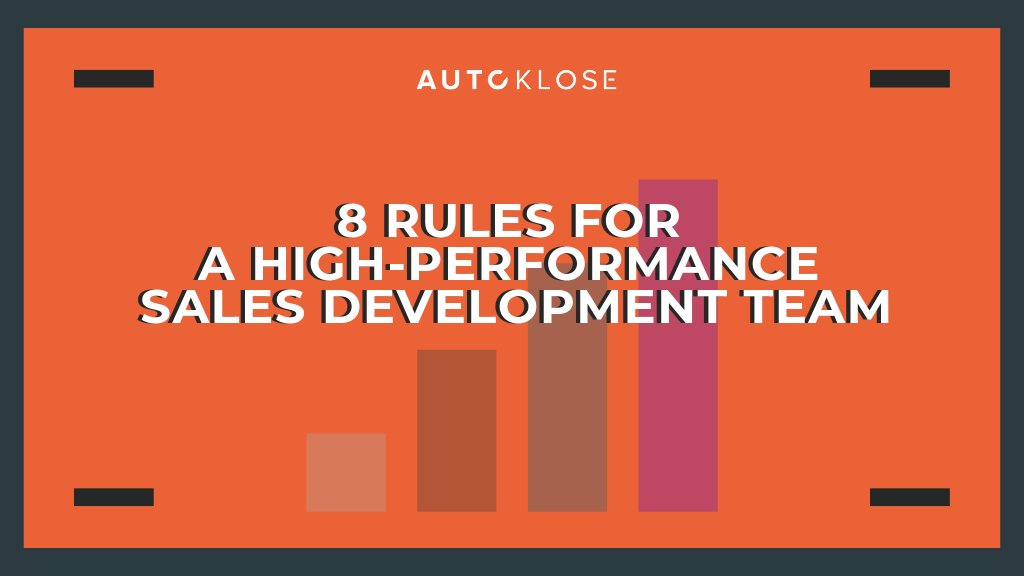 Sales is challenging. Having proven rules to follow adds to predictability which is of paramount importance to every high-performance sales development team.
Moreover, distinguishing between different sales roles is important as it improves the efficiency of your sales process.
A sales development rep is someone whose main job is outbound prospecting and bringing qualified leads to sales executives who then use their skills to actually sell to qualified leads and close deals.
In a nutshell, SDRs move leads through the pipeline, while sales reps push them across the finish line and seal deals.
For things to run like a well-oiled machine, you need to create a high-performance SDR team which will feed your account managers with a steady flow of high-quality meetings and demos.
If your SDRs do their job well, your entire pipeline will be properly covered, meaning that not only will your sales reps hit their quota, but also that your customers are happy and willing to spread the word about your company.
At Autoklose and Nudge.ai, we've had an opportunity to witness how thousands of sales organizations manage their prospect conversations. We've analyzed all that data and come up with 8 essential requirements for building and managing a high-performance sales development team.
1. Put situational awareness at their fingertips.
A one-size-fits-all approach doesn't work in sales, and your SDRs need to adjust their strategies, tactics, and messaging in accordance with every single scenario they encounter. This, naturally, requires them to have all the necessary information about every particular sales situation and prospect.
If they have to click back and forth and search for the bits of data they need, they will lose a lot of time, not to mention miss a lot of opportunities. In order to implement a targets account strategy, every member on the SDR team needs to have this situational awareness information at their fingertips and easily accessible, be it in their CRM, email, or sales automation tool.
2. Scale carefully.
Scaling your SDR team doesn't simply mean adding reps. Doing this quickly can affect the performance of your entire time and jeopardize the growth of your company. Building an effective and high-performing SDR team requires a proper training and onboarding process, as well as breaking in the new hires and showing them the ropes and some tricks of the trade. And all this takes time.
Besides that, SDR reps are more prone to burning out due to the intensity of this job, and that's why it's crucial to establish an effective sales process which will allow you to spot the best candidates whom you can mold into the best people for the job and avoid high employee turnover which would take its toll on your SDR team coherence and company profit.
3. Hire for attitude.
Yes, you need well-versed sales experts who use an impressive arsenal of skills. But, these hard skills should be supported by equally impressive soft skills. Did you know that in 89% of cases 46% of new hires fail during their first 18 months on the job? Their attitude is to blame for this stat, and that's why you should adjust your recruitment process so that it allows you to scan candidates' soft skills and attitude.
Our LinkedIn community consists of thousands of top sales leaders and executives, which is why we asked them to share their perspective on what distinguishes a great salesperson from an average one. Their replies, out of which we created a blog post, mostly mentioned empathy, determination, persistence, and tenacity as the main qualities every sales professional need to have.
The point is that hard skills can be learned while it's much more complicated to teach someone the right attitude. So, when hiring new SDRs, make sure to identify those passionate and dedicated enough who'll be ready to go out of their way to understand prospects and help them find solutions to their problems.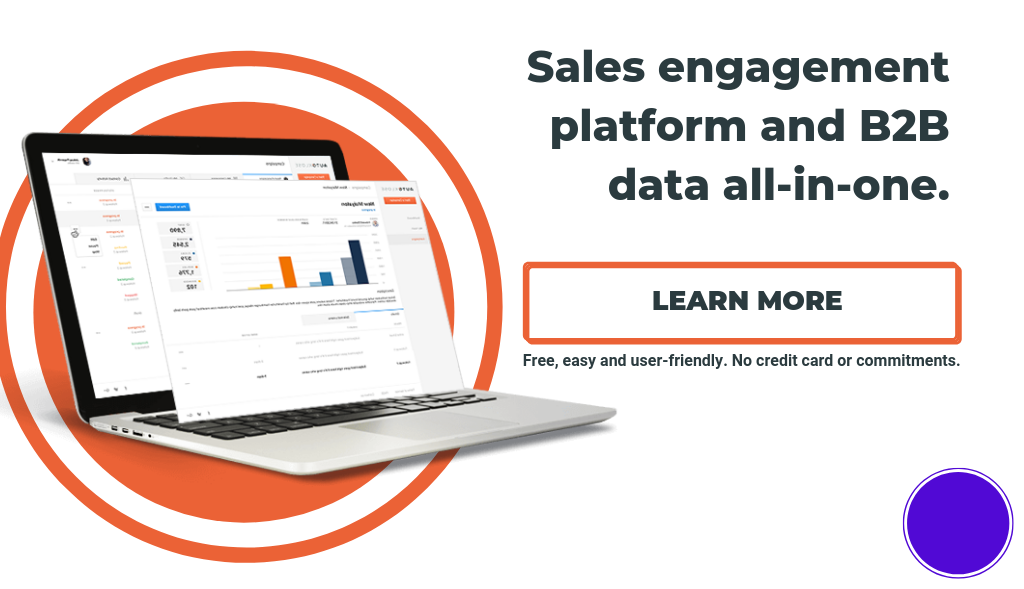 4. Automate your processes.
SDRs get in touch with hundreds if not thousands of prospects every week, which means that the administrative work will take up too much of their time that they could otherwise spend prospecting and scheduling qualified meetings. So, if you don't want to hinder their performance, analyze your processes and automate everything that you can. This way, they won't have to manually create contacts in your CRM or log every single interaction.
Time is money, and this particularly refers to this profession as your SDR team's time is extremely valuable, so make sure to treat it as such. The automatic data capture feature can save them hundreds of hours of lost productivity which will positively affect both your sales reps success in bringing deals to a close and your company's bottom line.
5. Eliminate or reduce manual work.
Likewise, every repetitive work on reaching out to your prospects, following up with them, and monitoring stats and analytics should be automated. This means providing your SDR team with the right tools to help them research and nurture prospects.
For example, customizable email sequence templates for different business situations can do wonders when it comes to automating email follow-up. They can easily personalize every element and create personalization tokens, which will allow them to address every prospect with a meaningful message. Automation doesn't have to operate at the expense of tailored outreach.
6. Provide relevant data.
It stands to reason that your SDR team won't be able to generate quality meetings and demos if their data is corrupt, outdated, and irrelevant. This is just like throwing darts in the dark and relying on guesstimating for something as important as prospecting is. High-quality data is indispensable in this line of work, so don't make a mistake of buying unreliable lists on the internet.
Instead of that, you can have access to 28 million (and counting) top-quality, scrubbed, verified B2B lead database from different industries in one place. Autoklose allows you to refine your search with the help of different filters and pick the ones that your SDRs can actually use and warm up. Besides the Autoklose DataUnlimited feature, your SDR team will also benefit from the Autoklose Granular Reporting which will provide them with detailed insights and help them fine-tune their campaigns in real time.
7. Monitor relevant metrics.
According to the Nudge.ai Sales Benchmark Report, in which 3.1 million sales conversations have been analyzed, in order to get a response during cold prospecting, SDRs on average have to send 4 emails over the period of 5 weeks. It's clear that keeping a close eye on these metrics is of critical importance.
Every great SDR team monitors their progress, analyzes it, and uses the data to optimize their outreach. That's where our previously mentioned feature comes in handy to automate everything and provide valuable insights which can be used for future reference.
8. Create a comp plan.
Compensation plays an important role in sales development. If you want hustlers who are ready to grind in order to land you new, qualified opportunities every day, then you'll have to reward them accordingly.
Pinpoint what their responsibilities are and make sure that they don't have to be punished if a sales rep doesn't close a deal with a qualified prospect that they have properly warmed up. In other words, if their efforts do result in providing meetings and demos with sales-ready leads, then don't tie your SDR team's commission to closed/won deals.
Companies with organized, optimized, and high-performance SDR teams generally generate significantly more revenue than those who play everything by heart and trust their gut feelings. The trick is to optimize the elements that matter and implement automation which will save them a tremendous amount of time and let them focus on what they do best. Also, ensure that every piece of information is accessible to them with just a click or two, and become more efficient.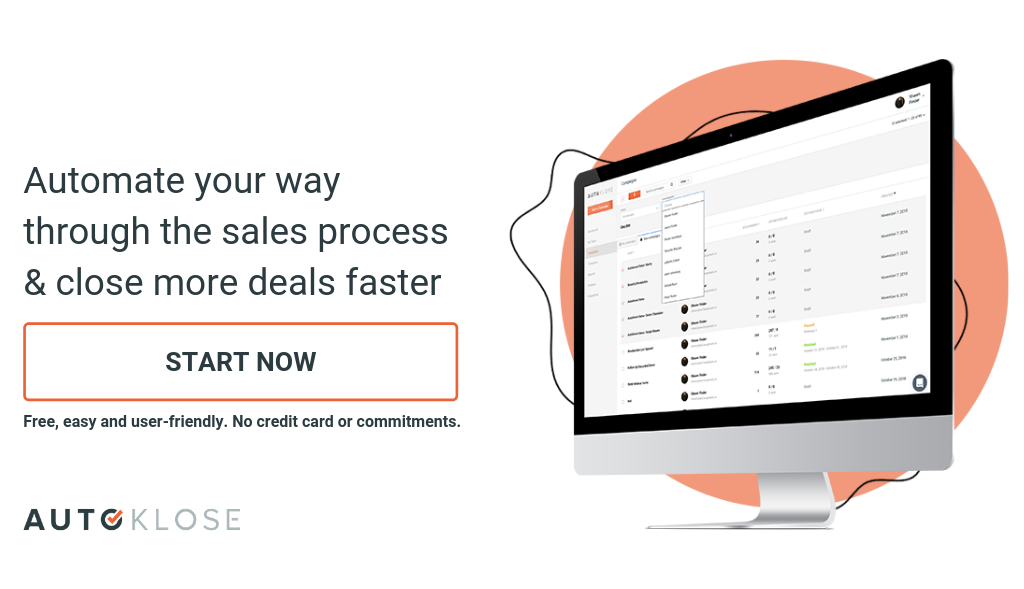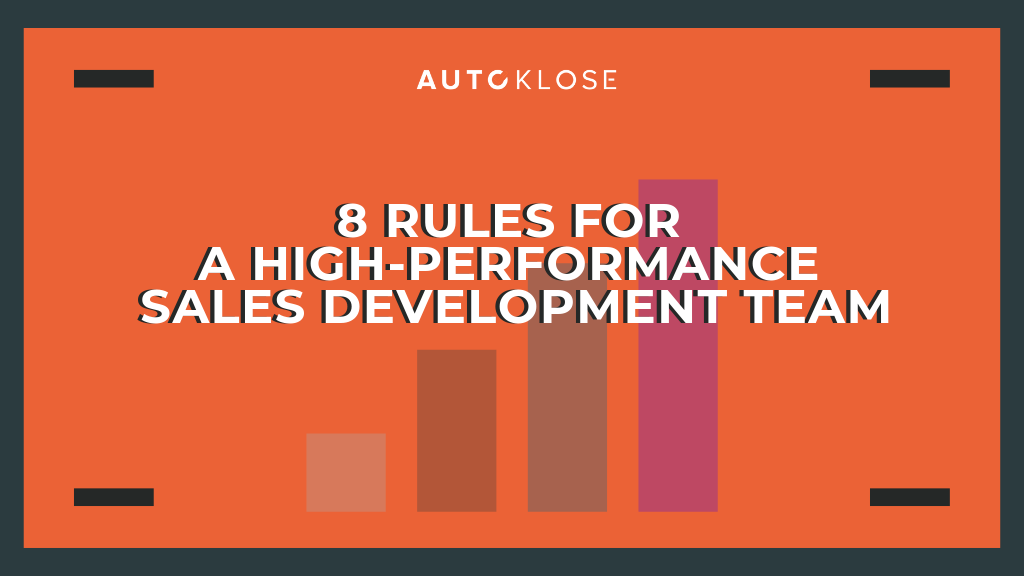 7
min read via @autoklose"/>