Salespeople face numerous challenges on a daily basis- to generate more leads and move them through the sales pipeline quickly.
As for lead generation, 80% of salespeople say that their efforts are only slightly effective. There are numerous reasons for this but the lack of resources, including not enough money, people, and time to pursue and generate leads, is considered the No. 1 obstacle. 
However, even after this first hurdle has been overcome and leads reach the top of the sales funnel, another roadblock pops up and prevents the average salesperson from hitting their quota – the speed at which prospects and qualified opportunities move through the funnel.
In many cases, there's congestion and these prospects move pretty sluggishly for longer than they should and never seem to reach the bottom of the funnel.
Shawn Finder, CEO and founder of Autoklose, talked to Luigi Prestinenzi on the Sales IQ Podcast and discussed all these issues and how to best handle them.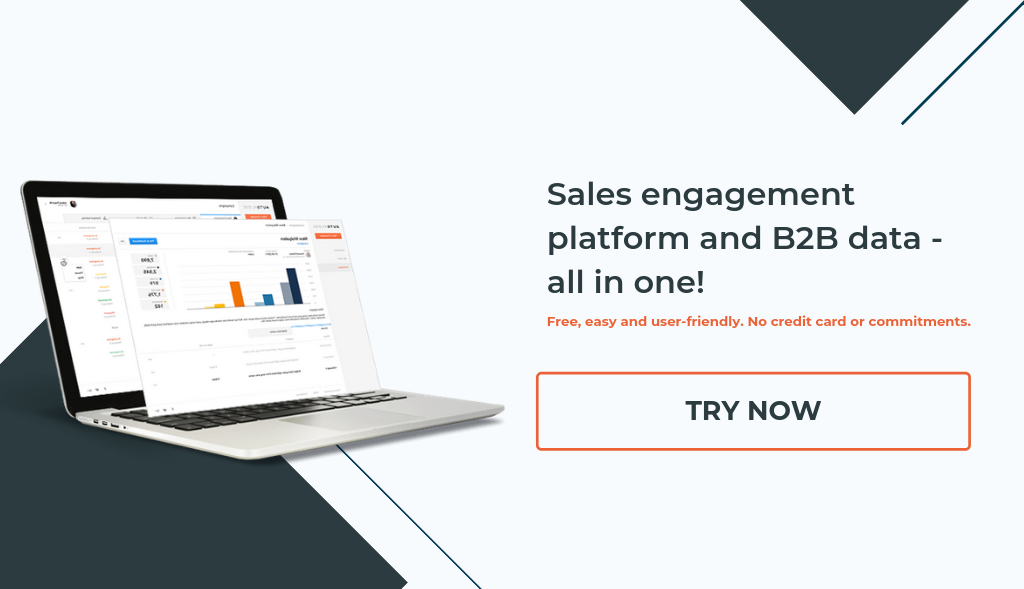 Lead Generation Strategies That Work
There are hundreds if not thousands of different strategies, tactics, and tweaks that you can employ in order to land yourself leads, but not all of them are equally effective. So, it's essential to establish what works best for your business and be persistent.
We'll mention some of the strategies that you should definitely use as they are proven to work.
1. Build Your Buyer Personas. This is the first and most important step, because knowing who your prospective buyer is and what their pain points are, will set you in the right direction. You won't get very far if you're just reaching out randomly. By limiting your efforts to your target audience, you'll be able to create the right message, personalize it, and press the right buttons. So, knowing your buyers' interests, needs, and how they spend their day is crucial.
If you're trying to reach someone who's in IT, you should be aware that their day is pretty hectic and they don't have time to check their email so often, and that's the information crucial for planning your outreach – it's best to email them at 6 AM or 6 PM, or on the weekend, as that's when they will actually be able to spot it in their inbox.
2. Create Relevant Content. This is one of the most commonly used lead generation strategies and for good reason. Your leads are out there, struggling with a certain problem they can't solve, and if you identify that problem and write a how-to blog post in which you'll offer them a step-by-step solution, you'll easily attract them and win them over.
So, it's essential to create targeted content, as the one-size-fits-all approach doesn't work in marketing and sales. And how are you going to create relevant content that you'll put out there pique your recipients' interest? By sharing value. And that can be done only if you've successfully performed the first step and if you know your prospect.
For example, if your product is aimed at salespeople, what you should bear in mind whom exactly you are targeting. Is it a CEO or a sales rep? The former want to make more money; the latter want to schedule more demos. This means that the content you provide each of these categories should resonate with their pains and gains.
For example, if we want to pitch Autoklose to a national sales manager who's managing several regional sales managers, our opening line should straightforwardly address their biggest pain point – time. So, by telling them that Autoklose could save their every regional sales manager 5 hours a day in prospecting, then they'd most certainly be interested to read your message and hear what else you have to say. That's because you actually reached out to them with a valuable solution that could make their life and job much easier and help their regional managers close more deals. On the other hand, a CEO would be more interested to hear something along the lines "We could help you double or even triple your revenue." So, it's critical to nail your opening line too.
3. Leverage Email Marketing. This cost-effective strategy should definitely be a part of your lead generation arsenal. But! It's not just about scribbling a couple of sentences about your offer, hitting the send button, and blasting all the people from your email list nonselectively. That way you only risk being marked as a spammer whose messages are totally irrelevant.
First of all, you need to make sure that your contact list is clean and properly managed as only then can you be sure that there are no defunct or unused email addresses among your recipients. This will both make your emailing efforts worthwhile and save your online reputation. Check out more on that in this blog post. Autoklose can help you with this as it comes with a database filled with 28 million (and counting) regularly cleaned and updated B2B leads from different industries.
Another important thing to bear in mind is that your subject line is a make-it-or-break-it factor when it comes to whether your recipients will open or ignore your email. So, you'd better make sure that it's compelling. For example, it's a good idea to try the following trick and ask your prospects "Can we have a virtual coffee?"
Such a subject line sounds social and relaxing, and people don't feel pressure. Finally, email marketing isn't sending one or two messages and giving up if your recipients don't open them or respond. It's about being persistent and engaging your prospects. It takes somewhere between 6 to 8 follow-ups over 35-40 days to reach a cold lead, so it's crucial to plan your cadence in advance. When it comes to warmer leads, you can expect somewhere between 4-6 follow-ups in which you'll mention customer success stories or practical solutions to their biggest challenges.
4. Social Media. Although salespeople complain that this channel is the most complex when it comes to executing lead generation, you shouldn't neglect it. Particularly if you're in the B2B industry, as LinkedIn is a really effective platform when it comes to its lead generation potential. This social media network for professionals offers different tools which allow you to filter and choose your target audience and reach out to them, which basically means that you can get in touch with your leads and warm them up before you send them an email.
Even a simple tactic, such as viewing someone's profile, connecting with them, reacting or commenting to a post they shared, can help you put your name in front of your prospects' eyes and spark their interest and when you email them, it will ring a bell and they'll be more likely to open your message. This way you're creating multiple touchpoints and practically warm your leads up. So, LinkedIn is a gold mine of prospects, so check out a few tips on how to make it work for you.
5. Share Customer Testimonials. Social proof plays an important role in lead generation. By showing your prospects how you helped others to solve their problems as well as how successful they have become with your help, you're definitely capturing their attention.
The thing is that people are more likely to trust other people even if they don't know them over brands. So, if your current happy customer is talking about all the benefits of your product and how using it helped them reach their goals, that's more convincing then when you're bragging about your features and patting yourself on the back.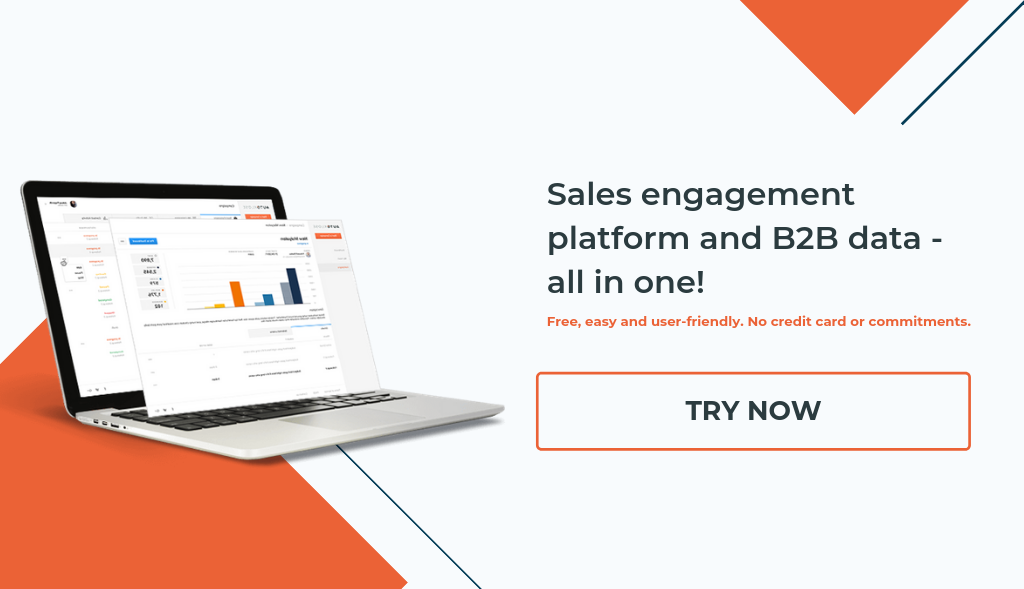 Why is Pipeline Velocity Important?
We've already explained the concept of pipeline velocity as the speed at which your prospects move from the top of the funnel to its bottom, regardless of whether they're won or lost.
In other words, what you should pay most attention to when it comes to this metric is the change in the number of leads over a certain period of time. So, it's actually a formula and not just one single parameter that matters in this case.
This formula consists of:
The number of qualified leads over the predefined interval
The average closed deal value in the predefined interval
The win rate percentage in the predefined interval
The average length of the sales cycle.
As you most probably know, the longer a lead stays in the pipeline, the less likely you can close it. Which is why calculating the total value of your pipeline isn't something that you should rely on.
So, basically, the quality of your pipeline can't be measured only by the number of leads in it as well as the value of your average deal size.
A healthy pipeline is the one which ensures a smooth transition of prospects through all the stages of the sales cycle.
Every one of these four factors needs optimization, and even slight changes can increase the pipeline velocity as well as increase your revenue.
Let's see how you can speed up this process and move your leads through the pipeline faster.
1. Make sure that all your departments are aligned. Marketing-sales alignment plays an important part in pipeline velocity. Namely, if your marketing department sends half-baked and unqualified leads to your sales department, the pipeline will be slow and clogged.
So, by improving the communication between these two departments, you can also improve the lead qualification process, and increase the speed at which leads move through your pipeline.
2. Cut to the chase and help your leads understand the value of your offer as soon as possible. That "aha" moment is crucial for streamlining your pipeline because the sooner they realize how beneficial your product is for their business, the sooner they will be ready to move on to another stage of their customer journey.
Again, for this, you need to understand and research your prospects carefully and find out what makes them tick. Go through their company's website, their social media profiles, and find other channels to understand what problems they face. And formulate your offer in a manner addresses those problems and resonates with your prospects.
3. Nurture your leads. You can expect to move your leads through your pipeline by emailing or calling them once or twice. You constantly need to shower them with valuable content, reach out to them through social media channels, and simply keep in touch with them.
By sending them a blog post, which doesn't necessarily have to be written by your marketing team, and saying "I came across this article and thought that you might find it useful," you're nurturing them even if you don't mention your product or service. The point is in your desire to help them solve their problems and if your prospects realize that your primary concern is to be helpful, they'll give in and start considering your offer more seriously.
To learn more about this topic and hear useful real-life examples, check out the original podcast and hear Shawn and Luigi talk about different sales tips and tricks that work.