Running your own business can be tough.
But one thing that's even more complex is setting it up and get the ball rolling.
Building your product or service, landing your first customer, and growing your business with all the hurdles that need to be overcome, is stressful.
Been there, done that.
That's why I'd like to share some of the valuable experiences I had throughout my entrepreneurial years and suggest some solutions that worked for me and Autoklose.
Things won't always be easy, I won't lie. You're going to have some major bumps in the road, but what you need to do is reframe the situation and see your obstacles as challenges.
That's what I did and it's been a wild ride ever since.
Here are some tips from my latest B2B handbook that will get you from zero to lead generation hero.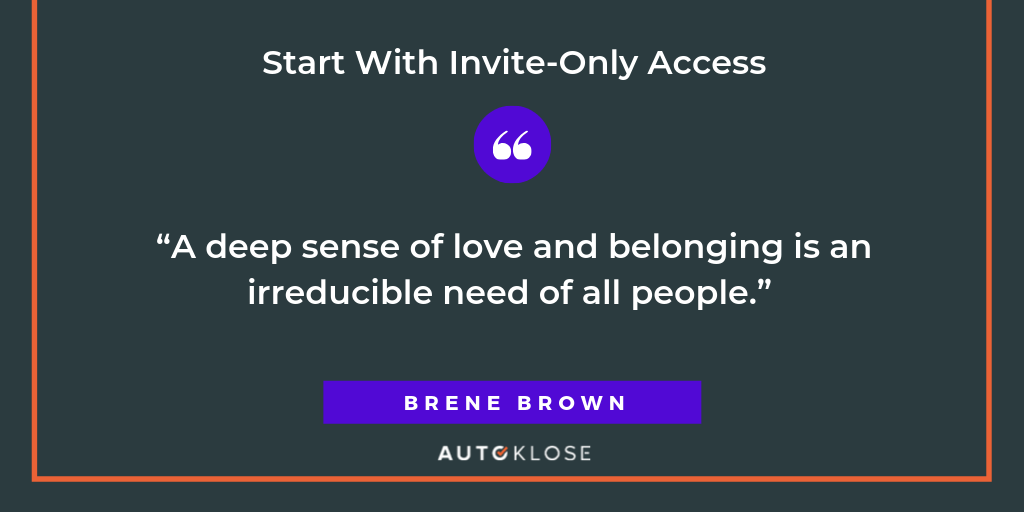 Start With Invite-Only Access
"A deep sense of love and belonging is an irreducible need of all people."
— Brene Brown
When I started working on Autoklose in early 2017, I knew it would take me and a handful of my engineers over a year to self-fund and ship a minimum viable product (MVP.)
I knew back then how important it was to start building the brand, visibility, and fanbase early on. A good thing is that I had (and still has) a solid network of sales professionals.
But it wasn't until I started hustling and inviting people to join the group that I started building that necessary trunk from which everything branched out.
It was all about precise communication and psychology.
A crisp and clear message;
It's about You not about Shawn!
Accessibility;
FOMO effect (Fear of missing out);
Exclusivity;
Sparking conversations;
and a clear CTA.
If you are launching a product/service, it's best to first test it with a handful of clients rather than spend months in the stealth mode (hiding in beta – behind the scenes).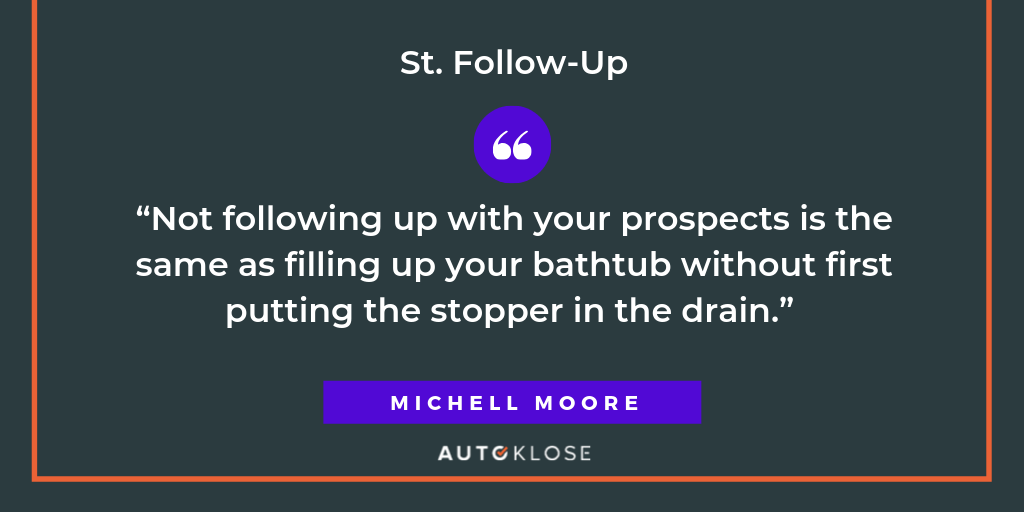 St. Follow-Up
"Not following up with your prospects is the same as filling up your bathtub without first putting the stopper in the drain."
— Michell Moore
This quote by Michelle Moore, bestselling author, and real estate consultant, perfectly describes one of the most common mistakes that salespeople usually make.
Oddly enough, most sales reps mention lead generation as one of their top challenges, and yet once they land their precious leads, they give in and gave up after the first follow-up.
Yeah, nobody wants to be a nuisance, and all of us – sales reps and marketers – are still trying to get rid of that stigma of hard selling and a door-to-door approach. That's why we're too cautious and watch where we tread when we're trying to attract our prospects.
No wonder that this way most of us decide to move on after a prospect doesn't respond after just one or two attempts to reach them.
And that's the worst mistake that potentially costs us a lot of money and wasted opportunities.
It wouldn't be an overstatement to say that not following up is actually one of the biggest challenges in sales.
We're not saying it's going to be easy to change your current walking-on-eggs mentality, but, we're going to navigate you through the process, give you useful tips, and real-life examples and templates that our sales reps use.

The fear of rejection is a powerful anti-motivator.
What if I cross the line and my prospect unsubscribes?
"No" is the scariest word in the English language and that feeling of dread at the idea of hearing it is what throws a spanner in the works.
But the thing is that most sales reps are so afraid of being denied and rejected to the extent that they simply ghost on their prospects before even giving them a chance to respond.
Our CMO Vedran Rasic moved to Toronto a few years ago and he was eager to prosper and grow. So, he decided to seek mentorship and a C-level exec seemed like an obvious choice. But, after the initial message in which Vedran expressed his interest in being mentored and explained his agenda, there was no response.
If you knew Vedran you would be aware that the phrase "I give up" can't be found in his vocabulary, so he kept on following up reluctant to miss out on the opportunity to learn from such a seasoned expert.
It's not that such an unpleasant scenario in which he was being pushy didn't occur to him. He was simply ready to persist until he got an answer.
Any answer.
Eventually, the said C-level wrote back and apologized for a belated reply. His schedule was crazy and he literally couldn't find a moment to consider
Vedran's offer.
But once he did, he immediately agreed, and later even said how impressed he had been by Vedran's persistence.
Similarly, I had my mind set on closing an important deal with Rogers, things weren't going smoothly. But, I'm not a quitter either, so I kept on following up until I landed my 15 minutes to introduce Autoklose and our DataUnlimited feature.
Needless to say, my persistence paid off and I landed not only a demo but a deal.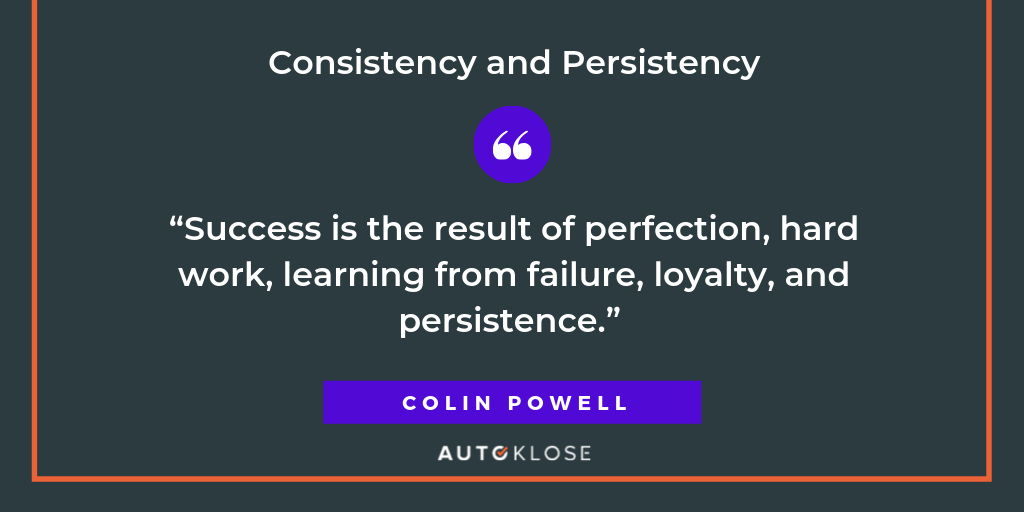 Consistency and Persistency
"Success is the result of perfection, hard work, learning from failure, loyalty, and persistence."
— Colin Powell
Let's get a couple of things straight:
Only 2% of people are ready to convert during the initial contact, that is the first time you get in touch with them.
People are too busy.
It's extremely hard to reach decision-makers and capture their attention.
Sometimes people aren't even aware that they need your product or service.
It takes time to plan a budget and get everybody on the same page regarding investing in a certain product or service.
There are numerous pressing matters to be addressed.
What this basically means is that you need to be patient and persistent.
Psychological factors play an important role when it comes to convincing your prospects to have a meeting with you, subscribe for your free trial, or make a purchase.
Ironically, a stat that has been circulating on the internet says only 20% of sales leads are followed up.
Ask yourself what the worst thing is that can happen if you decide to follow up and be persistent.
Or we can put it this way:
If you follow up, there's a fifty-fifty chance to convert your prospect; however, if you give up then there's a 100% chance that you'll end up with a self-imposed "no."
So, even if your prospect rejects you or unsubscribes eventually, you'll be no worse off than if you give up after the first follow-up.
By following up you're practically improving your chances of success by 50%, and that's the best perspective on things.
Here's what you can achieve with this approach.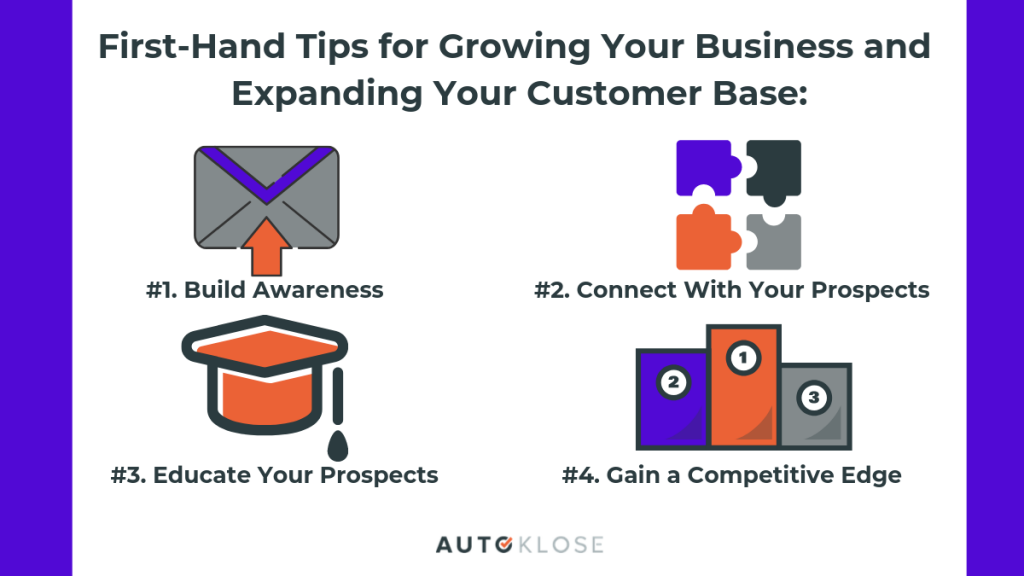 #1. Build Awareness
Touching base is crucial for building the so-called "top of mind" awareness, which is why you need to find a good reason to reach out to your prospects and remind them of your company.
As for the frequency, it's advisable to stick to the following schedule:
– 1st follow-up one day after the initial contact;
– 2nd follow-up on the third day after the initial contact;
– 3rd follow-up on the seventh day after the initial contact;
– 4th follow-up on the fourteenth day after the initial contact;
– 5th follow-up on the twenty-eighth day after the initial contact;
– 6th follow-up on the fifty-eighth day after the initial contact.
After this cycle, you should follow up with your prospects once a month. That way you can be sure that you'll be on their radar.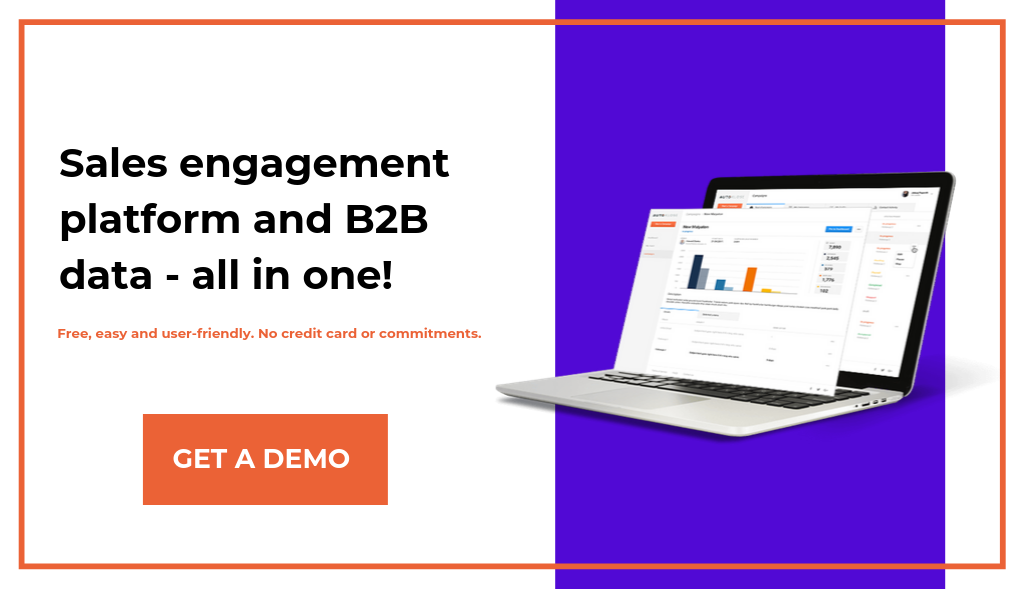 #2. Connect With Your Prospects on a More Profound Level
Every new follow is a new opportunity to establish a meaningful relationship with your prospects.
It's also an excellent way to personalize your outreach additionally, and with Autoklose you can go well beyond those common first name-location-title personalization efforts.
As a matter of fact, you can create your own personalization tokens and personalize any element of your email message.
#3. Educate Your Prospects
This is particularly important in the B2B industry.
It's no secret that products and services in this niche are complex and it takes time to understand how they operate and what benefits they can provide.
That's one more reason to follow up and try to educate your prospects and help them understand that they need your product or service.
Besides, many people need a little encouragement when it comes to making a purchasing decision.
And your timely follow-up with social proof – reviews or testimonials from your happy customers – can be exactly the nudge that will get them to say yes.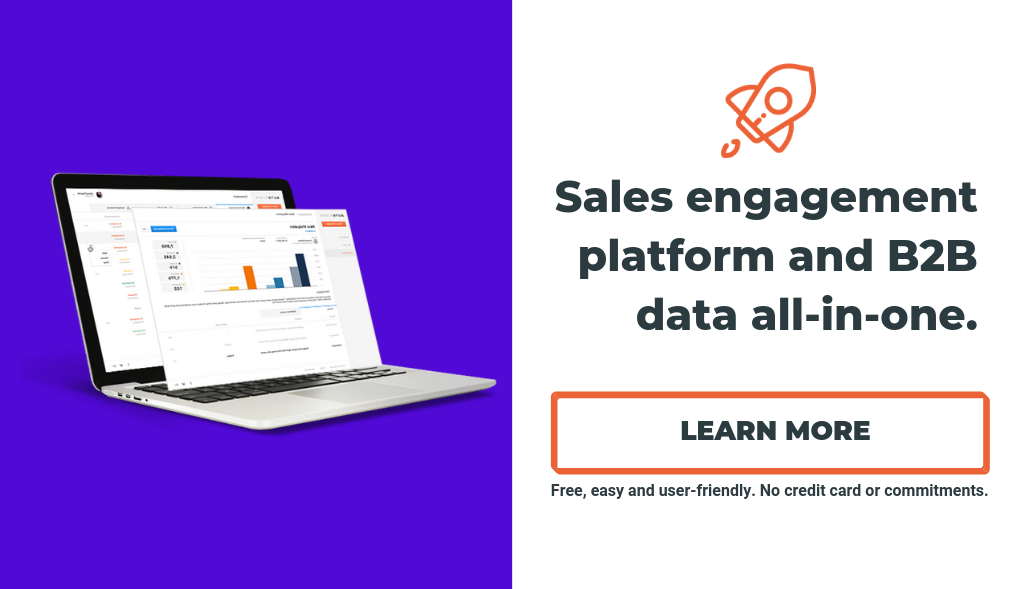 #4. Gain a Competitive Edge
As we've said, only 20% of sales leads are followed up, which practically means that only 20% of sales reps use this effective strategy.
So, by following up, you're outperforming your competitors because you're doing something that they don't do.
With every follow-up, you're one step closer to converting your prospects into paying customers.