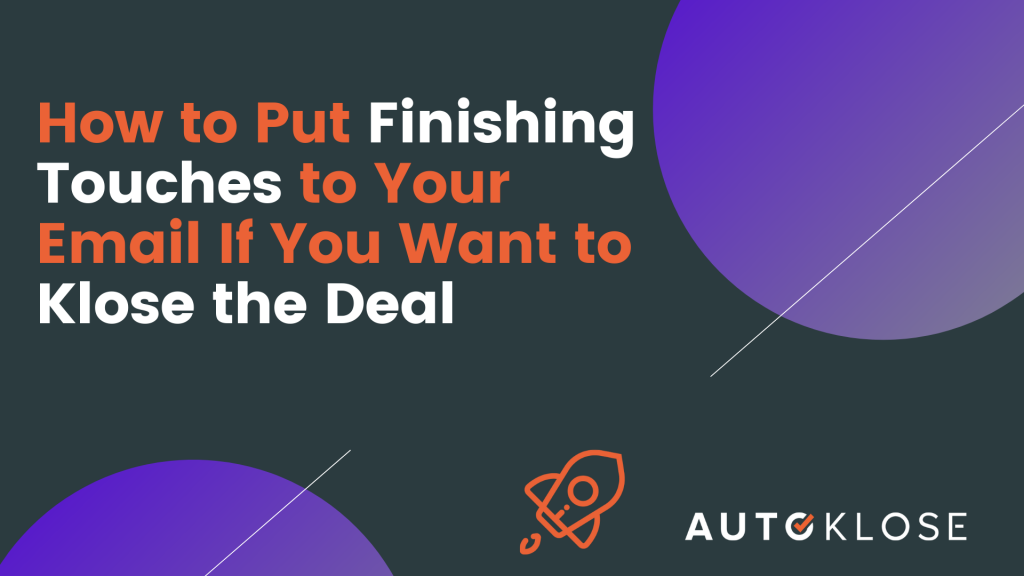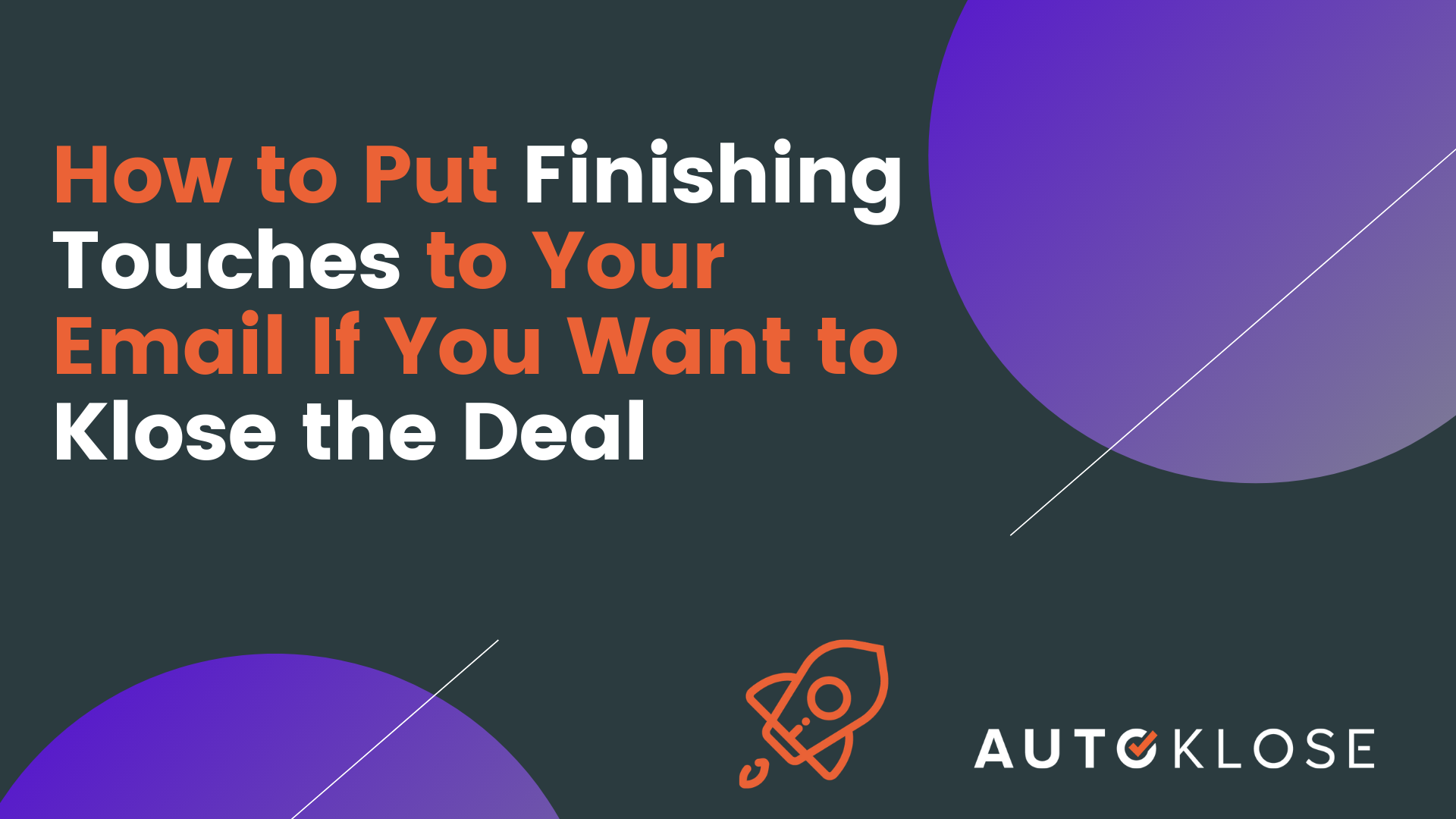 Despite the fact that email has been with us for quite a while now, and that is one of the most popular means of communication, a lot of us are still struggling to find just the right phrasing for what we are trying to convey.

You've probably found yourself fretting over how to end an email to a close acquaintance or a loved one, and the matters get much, much worse if it is a business correspondence that you are trying to put a nice ribbon on.

Since most people who use email for negotiating deals, turning leads into customers, or soliciting some kind of help from their partners are much more likely to send dozens of these emails each day than they are to only shoot off a couple of them each day, every second you spend thinking about the most appropriate way to end your message can really stack up and result in you losing quite a bit of time on what boils down to just two or three words.

Of course, since the impact of those couple of words can have an enormous influence on how your negotiations will end, we are by no means implying that you should rush through this part of the process. Instead, we warmly suggest you optimize this portion of your workflow by having a look at some of the most common and effective email endings, and creating a list of those appropriate for different situations.

With hopes of helping you do so, we have compiled some of the basic rules in this post, as well as listed some of the best examples.

General Rules Regarding Email Closing
There's been plenty written about the importance of finding the perfect subject line for your email, and while it is true that you can't hope for your email to have the desired effect if no one opens it – which the subject line can influence to a great extent, you also don't stand to gain anything if your correspondent opens an email and is somehow repulsed or disappointed by what they find there.

You could even argue that the latter is worse, since if they don't open your email, you could have better luck with a follow-up, while if you make such a mess of it to elicit a hard, definite 'no' you are pretty much dead in the water without any hope of actually rectifying the situation later on. So what are some of the things you have to keep in mind to prevent this from happening?

1. Always include a closing
Aside from the fact that an adequate closing can act as a perfect call to action, solidify your relationship with the correspondent and add a bit of personalization to what would otherwise probably be a rather dry conversation, adding an appropriate sign-off is simply a matter of etiquette.

Naturally, if the email you are sending is just a part of a long thread, and if you expect a quick response, you can omit the formal closing, but in other situations, be sure to include some kind of a greeting.

2. Provide your personal details
While a professional signature is highly recommended, if you don't have one, or if it's rather stingy with information, you'll need to provide detailed contact info yourself.

This includes your full name; the company you work for, as well as your position within the company; your phone number, relevant social networks accounts; and yes, even your email address, even though you know that your correspondent already has it.

3. Don't shy away from adding a Post Scriptum
Sure, professional emails are supposed to be as succinct and to-the-point as possible, but that doesn't mean that you couldn't benefit from adding a short summary of it at the end in the form of a Post Scriptum. You get the chance to reiterate your point and ensure that your correspondent is made aware of what is expected of them.

We already made the assumption that you are sending quite a few of these emails every day, and it's probably safe to also assume that the people you are sending them to are also receiving a fair portion of them each day. Making it easier for them by giving them a short and concise Post Scriptum might make the difference between being ignored and actually getting a favorable response.

4. Consider the type of relationship you have
While the cynics are likely to claim how there is no room for friendship and amicable relations in business, that's by no means to say that you cannot be cordial and efficient at the same time.
If you are contacting someone for the first time, you should be as formal as you can without sounding uptight, but if you have a long, prolific and pleasant relationship with your correspondent, you're more likely to hurt that relationship by being too formal than by adding a more familiar, warm, and dare we say it, even quirky sign-off.

If you are not sure about how official you need to be, it's always a good rule of thumb to get the cue from the person you are writing to. If they are using a more informal register, you can do so as well, however, if they prefer to keep it professional, don't respond by sending them love and kisses (pro tip: never send love and kisses to your business correspondents, regardless of how sincere you are about it).

5. Chuck yur spulling
Sure, you get the gist of what the title is saying, but if you didn't know that it was an intentional mistake meant to illustrate a point, you'd probably think we didn't put too much effort into composing this post. The same will go for the people reading your email.

Since they know you know how important this correspondence is for closing the deal, and since now they see you as someone who couldn't put enough effort or focus into this initial step, they are not very likely to expect you to be detail-oriented and dedicated during the remainder of your collaboration.
Examples of the Most Effective Closings
Now that you know some basic rules regarding the ending of your professional emails, the only thing left to do is provide you with some examples of sign-offs which seem to work best. Of course, we'll also mention some that are best avoided, just to ensure that you won't stumble into the most common pitfalls of this kind correspondence
1. Degrees of gratitude
There's no shortage of studies confirming that showing your gratitude in an email closing has the potential to drastically improve response rates. However, you should be careful not to use these sign-offs if the outcome you are hoping for is not too certain. While people do appreciate being thanked, you doing so before they've actually agreed to help you can seem imposing and pushy.

Some of the typical examples of this kind of closing include:

Thanks for pointing me in the right direction (great if you are looking for some kind of assistance and not a yes or no answer)

Thanks in advance for your time (not as pushy as a simple thanks in advance)

Thanks for your consideration (a context-specific alternative to the previous example)

I appreciate your help with this matter (perhaps a bit insistent, but can be perfectly appropriate depending on the content of your email)

Thanks, and let me know if there are any issues (shows not only that you are grateful, but also that you are more than willing to put in additional work to make the deal happen)

Great working with you (only suitable for concluding a segment of your collaboration, but sets up a great basis for possible future correspondence)

Thanks in advance for your cooperation (probably best avoided, unless you are reasonably sure that the answer will be positive)

Cheers (rather informal, but still highly effective if you have something of a more casual and friendly relationship with your correspondent)
2. Formal but not cold
If you are looking for general sign-off that is not dependent on the context of your message or the type of relationship you have with the person you are writing to, these are some of the most neutral, but still pleasant and perfectly adequate closings. Due to their universality, these are probably the best choices if you want to automate your sign-off, or create different email templates applicable in just about any situation.

Best/kind/fond regards (some of the all-time favorites, you're not saying anything new, but neither are you leaving your correspondent without a greeting)

Sincerely (again, straight and to the point, however, its alternative, 'sincerely yours' would probably be too emphatic in most situations, and should probably be avoided)

Best/warm wishes (another universal greeting, perfect for when you need a quick and unimposing ending to your email)

As ever (people love stability, and this greeting assures them your relationship remains unchanged – often best reserved for situations where your correspondent might feel they've slighted you in some way, this convinces them that they haven't, or at least that they are completely forgiven)

Respectfully (while some people won't mind this, most find it way too formal and cold, even for a business correspondence)

Cordially (you don't have to be best friends with someone to use this sign-off, but neither will you use this at the end of an email in which you are berating your colleague or subordinate for a misstep they've made)
3. Anticipation of good things to come
We've already mentioned how email sign-offs can double as an excellent call to action. One of the ways to achieve this is to end your email with a question, but you can also use some of the following examples to improve your chances of getting a response.

Hoping for a spot in your calendar (you are not rushing them, but are subtly hinting at the fact that you won't need so much of their time as to be a nuisance)

Eager to continue our collaboration (people generally don't enjoy working, so if you are gleefully anticipating their response, there must be something really special in your relationship, at least that's the impression you are trying to achieve)

Looking forward to your reply (it might sometimes seem a bit presumptuous, but has been used often enough for people not to probe into its subtleties too much)

Hope to speak to you soon (often best reserved for situations where your correspondence is likely to be continued through a different medium – phone, Skype, etc.)

Looking forward to connecting soon (similar to the previous example, but mostly used when you are not sure of the medium you're likely to use in the future)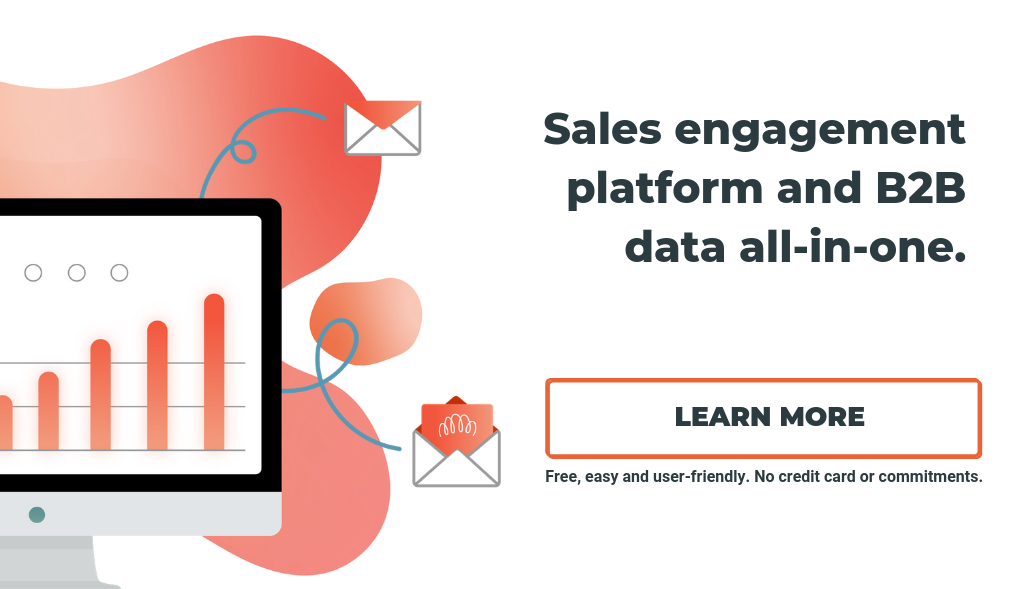 Closing Words
Naturally, this is not a comprehensive list of potential email sign-offs, but we hope we have given you enough guidelines to find a perfect way to end your correspondence with your leads, clients or colleagues.

Just remember, always include a closing, and unless you are sending cold outreach or some other kind of mass email, take your relationship with your correspondent into account, and you should do just fine. Looking forward to your favorable comments on this post, and thanks in advance for sharing it with your friends.