Do you want to hear the good news or the bad news first?
OK, let's go with a downer – the odds are that 75% of your new users will churn within a week.
Now the good news – it's nothing to worry about, particularly if you're in the SaaS industry.
And one more thing: you can avoid this unpleasant scenario if your onboarding process is effective and well thought out.
But before we get down and explain how to wow your customers with your onboarding process, it's important to discuss some basic concepts important for this topic.
Why Customers Churn?
There are many different reasons why customers decide they don't want to use your product or service anymore and leave, but the two most prominent are:
They don't understand your product and how it's used.
They don't get any value from it (or only think they can't benefit from using it.)
As you can see, both these roadblocks are your responsibility and can be removed if you put an extra effort into explaining to your customers how to use your product or service and showing them how they can benefit from it.
Naturally, your product has to be awesome and perfectly tailored to meet the needs of your audience, and you need to make sure that your customers are the right fit for your product.
If both these requirements have been fulfilled and your customers still churn due to the above-mentioned reasons, then you need to roll up your sleeves and create an equally amazing onboarding process.
What Is Customer Onboarding?
A simple definition would be that it's a process of introducing your product or service to your new customers and helping them learn how to use it properly.
The importance of a well-crafted and successfully conducted onboarding process can't be stressed enough – customers with a positive onboarding perception and experience are less likely to churn within the first three weeks of using your product.
Moreover, if you implement this process during your free trial process, your free users will be 21% more likely to start paying for your product or service.
So, it's actually not only an excellent retention strategy but it can be an effective acquisition tactic too.
Here are some tips to help you design a winning onboarding process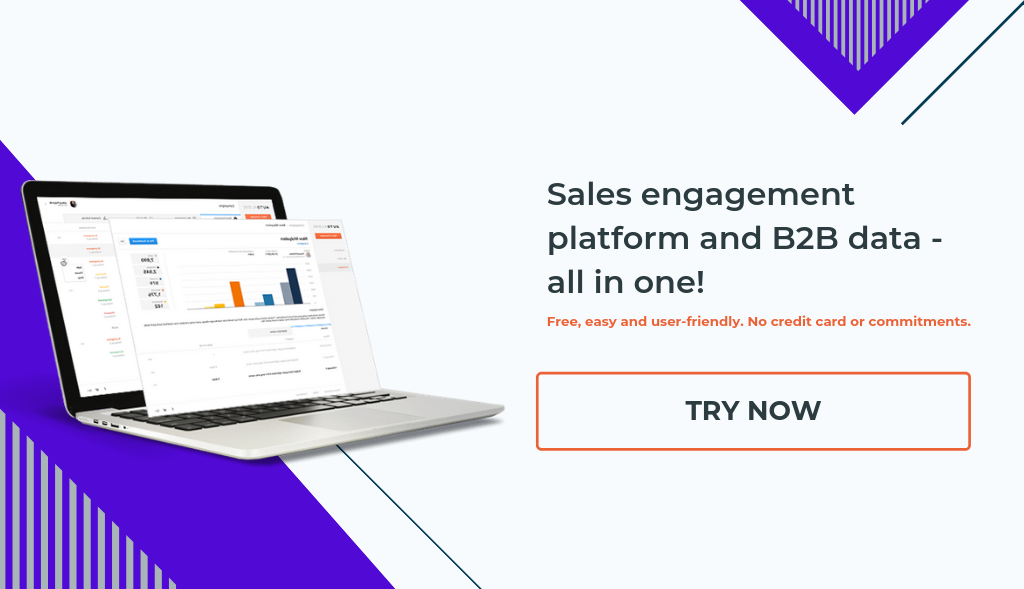 1. Help Your Customers Understand Your Product
Simplicity is the key word here – make sure that all your guides and manuals are written in a jargon-free, simple, and comprehensible language.
It's crucial to build a database with step-by-step guides which will be available for your customers to that they can find answers to some of the most frequently asked questions while they're setting up your product and configuring it.
For example, we at Autoklose have started such a database packed with different articles which give simple and easy-to-understand tips on how to set up our platform.
And what's more important, the number of articles in your database is growing consistently based on the feedback of our customers.
For example, we recently introduced the Autoklose Template Analyzer, a particularly useful feature which helps our customers avoid spam words and phrases in their email campaigns. It highlights all the spammy words, and also offers different tips on how to optimize every individual email, its different elements such as a signature or a CTA, and build converting campaigns.
And here's our article which explains the benefits of this feature as well as how to make it work:
Now, no matter how clear, simple, and succinct this explanation is, many people still prefer to actually see how a procedure is performed.
That's why a video can do wonders for your onboarding process as it's engaging and easy on the eyes (yes, no matter how important manuals and how-to guides are, you have to be prepared that a certain portion of your audience won't find them too useful because they prefer to SEE how to use your product and not READ about it.)
You can use our GoVideo feature to record and edit videos directly from the Autoklose Campaign Editor and show your recipients how to use your product or service. What's also great about this functionality, other than the fact that you can do everything in-app, is that it allows you to record your screen too. So, creating a video how-to guide has never been easier.
Check out how: YOUTUBE video
So, whenever it's necessary, throw in a how-to video and show your customers how to use your product.
Just like we did for our Autoklose Template Analyzer. Apart from this article, we also wrote a blog post to introduce it to our existing and new customers, but we also recorded a video. 📽
2. Make Use of Your Welcome Email
The first email after the sign-up or purchase is the most important one, that's for sure.
That's the moment when your new customers are excited about your product and you have their absolute attention, so make sure to use it.
Your email shouldn't only contain a thank you note – they expect something more at this point.
It's essential to reduce customer effort! Don't leave your new clients scratch their heads trying to figure out how to start using your product.
Provide them with the content that they might find useful, so insert a link to your knowledge base, video how-to guides on your YouTube channel, as well as the information on how they can get in touch with your customer support.
In certain cases, when you land a really big client, it's a good idea to take things to the next level and give them a welcome call.
Finally, an in-app message is also a nice touch, as it will show your customers that they're completely covered if they need some help with the set-up process.
Such an approach will show them that they can find a solution to any issue they might encounter.
3. Do Follow-Up. All the Time!
Staying in touch even after your first welcome email is crucial for the success of your onboarding efforts.
Namely, it will keep your new users engaged, which is of paramount importance for preventing customer churn.
You need to get them to constantly interact with your product, or as HBR calls it, make them "sticky." In other words, we're talking about turning your new user into a loyal, returning customer, who will also promote your brand and recommend it to their friends and family.
Zapier, for example, has a winning strategy for engaging their customers and reminding them why they have made the best choice by opting for their service.
What's their trick?
A clever invoicing process.
Namely, the company sends invoices which sum up all the benefits a particular customer gets by choosing Zapier.
Given that invoicing frequently leads to cancellations and churn, the company has found a way to eliminate the buyer's remorse out of the process and help their customers always bear in mind why they have started using this service in the first place.
Also, regular newsletters with information about the product updates and additional helpful resources will also help you keep your customers.
4. Provide Value as Soon as Possible
By delivering that "wow" moment as soon as possible, you'll definitely make your customers stay.
In other words, if you don't show them what makes your product or service superb as well as how it actually helps them solve their pain points or reach their goals, you can expect them to churn.
So, it's essential to inform your new customers when they reach a particular success point with your product. Be it the number of leads they managed to generate with your help, or an increase in their email open or click-through rate, what you should do is send them a message in which you'll note this accomplishment.
What's particularly important is that you shouldn't make any promises you can't keep.
Promising and failing to deliver is one of the biggest reasons for churn.
But, when you do deliver, make sure to let your customers know right away.
You can also ask your customers what their definition of success is, and create customer-centric goals. This way you'll be able to help them create measurable milestones and allow them to see when they reach their goals.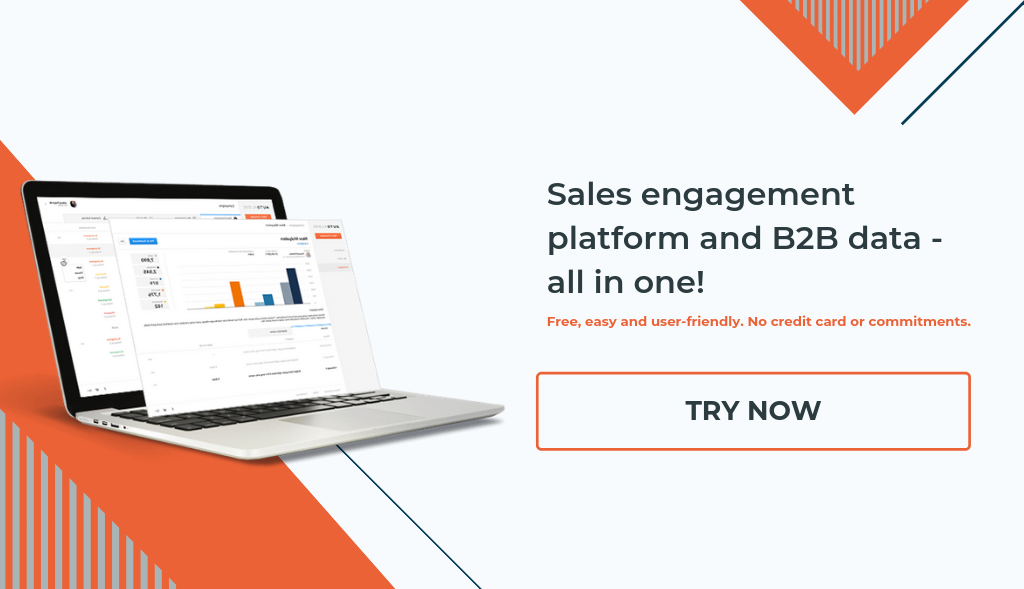 5. Identify Success Triggers
This refers to small steps that your successful customers take on their way to achieving the big goals they're striving for and the role your product or service plays.
In other words, what you need to do is identify the actions your most valuable customers take.
By recognizing these success patterns you'll be able to figure out which features are these successful customers using as well as after which actions they realize the value of your product or service.
But, to do this properly, you first need to:
Identify different user personas and personalize their onboarding experience. Check out how to segment your audience into different groups based on their preferences, behavior, funnel stage, etc. Another way of obtaining a valuable insight into what your customers like is during the sign-up process.
Monitor your users' in-app behavior and events. These metrics can tell you how your customers are using your app, so make sure to keep track of the number of in-app sessions, how much they last, and the time when a particular user has been active. It's also important to know whether users activate a certain feature. This will help you understand what features your customers find particularly useful as well as how every particular segment uses your product or service.
Pay close attention to the first-run experience (FRE) and try to delight your users. As you probably suspect, the first time your customers use your product or service is a big deal, and if it's underwhelming, you can bet that they will either cancel their subscription or fail to upgrade from the free trial to one of your paid plans. Given that 40-60% of people who sign-up for a free trial use software or an app just once, it's clear that you have to sweep them off their feet if you want them to continue using it. To have a visual representation of how your customers interact with your app or service, you can use a heatmap tool. It will show analyze your page or app in terms of what areas your customers click the most and what areas they avoid. This analysis of clicks and scrolls will help you unearth how your users engage with your product or service, and tell you what you should improve or additionally tweak.
Ask for customer feedback. It's a good idea to use in-app surveys to collect the feedback of your customers and get the first-hand information about what they like about your product or service, and what leaves much to be desired in their opinion.