Covid-19 Business Survival Guide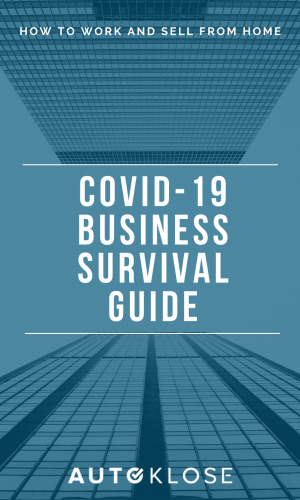 New Coronavirus is having a particularly heavy impact on small businesses and entrepreneurs.
Working from home has become our new reality, and for those accustomed to their 9-to-5 office routine, it can be challenging to settle in. Not to mention that sales reps have to find a way to prospect and sell in an age of social distancing.
That's why we decided to step in and lend you a hand. We prepared resources that will help you in the upcoming weeks.
More sales advice here.