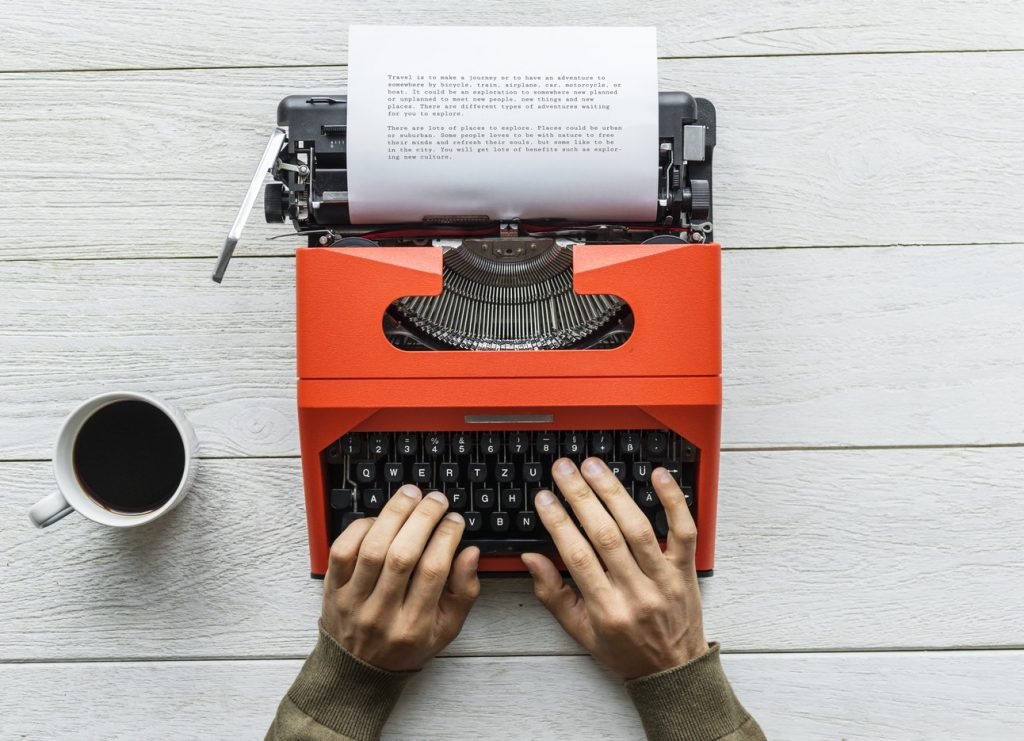 Cold calling is at the top of salespeople's hate list, that's for sure, but it seems that following upholds second place. However, statistics show that 80% of sales require 5 follow-up phone calls after the initial contact (Source: The Marketing Donut), and yet a whopping 44% of salespeople give up after just one follow-up (Source: Scripted).
That's a great number of wasted opportunities, and the whole problem can be boiled down to the fear of being rejected or annoying. This shouldn't be easily dismissed because there's a thin line between being persistent and being a nuisance. Still, there are some rules that can help you follow up with your prospect, without causing plenty of eye-rolling.
Another problem lies in the fact that most marketers spend significantly more time crafting their ice-breaking, cold email. Of course, leaving a memorable first impression is a must, but that doesn't mean that the second or third email should be a bland, half-baked reminder that you have already contacted them.
Studies say that most people answer to the second or third email from a sequence, and it's self-explanatory why you should put all your efforts into making them worth reading.
1. Use a Multi-Channel Approach
First of all, you have to know your audience well to know which channels they prefer, but although you should stick to their favorite mode of communication, it's a good idea to use various methods.
Email marketing is perceived as less intrusive than cold calling, but, both these strategies have their own benefits. Phone calls are more personal, and they can help you increase awareness and familiarity, so one of your follow-up steps should be making an appointment with your prospects so that you can explain your offer in more detail.
Autoklose has an integrated calendar option, which means that your prospects can access your calendar, see when you're available, and book a call or meeting with you directly from the email.
When it comes to follow-up emails, there's one more thing to be discussed. As you're dealing with businesspeople who send and receive as much as 125 emails a day or even more, your message might end up in an avalanche of unopened emails. You can bring this issue up, and suggest some kind of solution, such as sending them priority emails or adding something specific to the subject line that will make your message stand out. Finally, you should also establish the response time frame, as laying some technical ground rules will help you do your job and avoid that "annoying salesperson" cliché.
Whatever you do, don't succumb to the temptation to include that artificial, deceitful [Re.] in your subject line in order to get your emails opened. This will work just once, and you can count that your prospect will mark you as a spammer.
2. Don't Forget About Social Media
Besides these traditional marketing channels, social media is also an excellent way of getting in touch with your prospects and establishing meaningful outreach. If you respond to and re-tweet their tweets, tag them in your posts, comment, and answer their questions, you will strengthen your relationship with them. This way you'll boost your engagement and warm your prospects up which will result in your improved open, click-through, and response rates.
3. Touching Base is Counterproductive
Many salespeople make a mistake by calling or contacting their prospects simply to check in and stay on their radar.
This is a bad idea because the only reason to reach out should be when you've got something to say or offer. Calling or emailing only to remind them about yourself or your company is annoying, off-putting, and can only deter your prospect even if they were initially interested in doing business with you.
Instead of that, what you should do is read what your prospect and their company say on LinkedIn or Twitter, and see if there's something that you can offer your advice on or help with. That would be a legitimate reason to call and still not reek of desperation.
Whenever you can't clearly state why you're calling, without beating around the bush and being vague, don't call.
4. Don't Stop Following Up Even After Closing a Deal
As odd as it may sound, but many people stop being consistent with their follow-up efforts once they close a deal.
And this is a big mistake!
You should find a good reason to engage your existing customer and keep them warm. According to Harvard Business Review, it's somewhere between 5 and 25 times more expensive to acquire a new customer than to keep an existing one, and this means that resting on your laurels after a successful deal is a very bad idea.
First of all, it's important to follow up with your customers right after they make a purchase in order to check how things are going, and to ask if they need any assistance with the product or service, and to ask for their feedback.
Also, many people tend to suffer from buyer's remorse, and one of the best ways of preventing that unpleasant feeling is sending them a follow-up email in which you'll thank them for the purchase and subtly reassure them that they have made the right decision by incorporating reviews by happy customers.
Finally, this is an excellent way to show your customers that you care, especially if you occasionally throw in a couple incentives– a package upgrade or an extended warranty is always a nice touch that will help you build customer loyalty.
5. Say Thanks
No matter what kind of response you get from your prospect, always thank them for their time.
These days everybody's schedule is jam-packed, so the person who took the time to read your proposal or talked to you on the phone, even if they couldn't accept your offer, deserves appreciation. Besides, they might additionally help you by giving you some valuable insight on how to improve your proposal, or offering you a new contact who could be interested in your products or services.
So, sulking and acting as if they owed you something isn't appropriate.
Mentioning how many times you followed up, or how much effort you put into making a proposal is a major no-no, so be polite and respectful regardless of the outcom.
These subtle follow-up techniques will put you in your prospects' good books, and land you a lot of sales opportunities. Autoklose offers a number of carefully crafted, customizable email sequence templates that can help you create and schedule your follow-ups.
* * *